Poor US counties hit hard by COVID-19
The impacts of the COVID-19 pandemic are not evenly distributed throughout the U.S., with already-vulnerable counties suffering more, a January study finds.
Published in JAMA Network Open, the study found that the more disadvantaged a community was before the pandemic, the more infection cases and deaths residents experienced in 2020.
The study indexed more than 4 million COVID-19 cases and about 150,000 deaths that occurred from March through July of last year.
Researchers found a clear association between a county's social vulnerability index and high COVID-19 infection. The index calculates social determinants of health — such as income, transportation and housing — to determine social and health vulnerability.
"While the first surge was mainly in urban areas with high percentages of Black and Latinx residents, as time went on some of highest rates of cases and deaths were in rural counties with predominantly white populations," Renuka Tipirneni, MD, MSc, the study's senior author, said in a news release. "But across the board, we find the areas hardest hit by the disease were linked by higher rates of social disadvantage."
For every point higher on the 10-point social vulnerability index scale, counties had a 14% higher rate of COVID-19 cases. They also had 14% more deaths per 100,000 people.
Higher rates of COVID-19 cases and deaths were seen in counties where more people lacked insurance, relied on public transportation, lived in over- crowded housing and had unstable access to food.

Prescription drugs more costly in US
The cost of prescription drugs is significantly higher in the U.S. compared to other nations, a January report finds.
The Rand Corporation report found that average U.S. prescription costs in 2018 were overall 2.56 times higher than in 32 other high-income countries. The price gap widened for brand-name drugs, which cost on average over three times more in the U.S. For the top 60 brand-name drugs sold in the U.S., costs were almost four times higher.
"Brand-name drugs are the primary driver of the higher prescription drug prices in the United States," Andrew Mulcahy, PhD, MPP, lead author of the study and a senior health policy researcher at Rand, said in a news release.
U.S. prices for generic prescription drugs were lower on average than in the comparison countries, however. While generic drugs make up a majority of prescriptions sold in the U.S., their lower cost does not alleviate the burden of high-cost brand-name drugs, researchers said. Brand-name drugs can cost thousands of dollars per treatment and be the only medications for life-threatening illnesses such as cancer or hepatitis C.
Among the world's wealthiest industrial nations, France, Italy and the United Kingdom, tend to have the lowest prescription drug prices, while Canada, Germany and Japan have higher prices, the report found.
The researchers estimated that total drug spending for all the nations in the study was $795 billion. The U.S. accounted for over half of sales cost, but only one quarter of volume.
Nighttime light, poor birth health linked
Artificial light exposure at night raises the risk of health problems for both pregnant women and their newborns, according to a January study in the Southern Economic Journal.
Study researchers compared skyglow — how much nearby artificial light sources interfere with natural darkness — in New Jersey cities with birth outcomes. They found a link between skyglow and preterm birth, low-birthweight and shorter gestational periods. High levels of skyglow can raise the likelihood of a preterm birth by almost 13%, they found.
"This effect implies that approximately 45,230 preterm births among all live singleton births nationwide could be averted annually," the study said.
Streetlights are a main source of skyglow, with blue light from LED energy-efficient lights adding to the problem. Eighteen U.S. states had adopted laws to reduce light pollution as of 2016. U.S. cities use much more artificial light at night per capita than cities in Germany, suggesting that light pollution may be a cultural problem, the researchers said.
"The biological clock of a human body, like all lives on the earth, needs the darkness as part of the light-dark cycle in order to effectively regulate physiological functions, such as sleep," study co-author Muzhe Yang, PhD, said in a news release.
Researchers hope the study helps create policy discussions about the problem of nighttime lights on preterm births.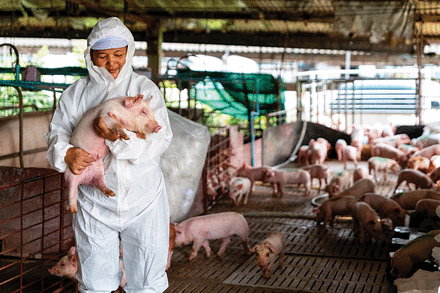 Livestock workers at risk for infections
People who work with farm animals face significantly higher risk of infection from potentially harmful antibiotic-resistant bacteria.
In an October study in Occupational and Environmental Medicine, researchers examined 15 years of data to calculate the risk of farm workers to methicillin-resistant Staphylococcus aureus.
Workers handling farm animals have as much as a 15% risk of MRSA infection compared to farm workers not involved in animal agriculture. Workers on swine farms are at highest risk for acquiring MRSA from livestock, followed by cattle workers and veterinarians.
Livestock-associated MRSA is especially infectious among animals, noted study author Felicia Wu, PhD, a professor at Michigan State University.
"Now it has evolved to infect humans as well," Wu said in a news release. "Bacteria have shown an amazing ability to jump across species to colonize and cause infections."
MRSA cases have increased globally in part because of decades of antibiotic overuse in animal agriculture. In 2017, the U.S. Food and Drug Administration introduced a monitoring program aimed at curtailing antibiotics for uses other than treating animal diseases.
"Once the bacteria get a hold in an environment, they are really, really hard to get rid of," Wu said.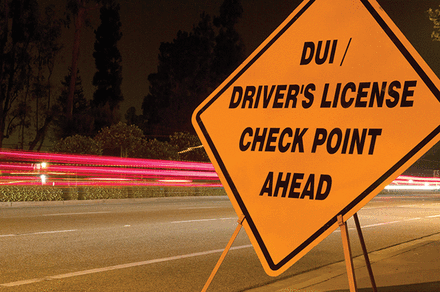 Penalties reduce drunk driving harm
Policies designed to keep people from driving under the influence of alcohol can reduce overall harm to others, a January study finds.
Such policies can also dissuade people from getting into a car with a drunken driver, according to the study in Alcoholism: Clinical and Experimental Research.
Researchers examined nearly 30,000 survey responses from people in 12 countries, finding that policies such as criminal penalties, random breath tests and sobriety checkpoints decreased the total harm linked to drunken driving, such as becoming a victim of a crash with a drunken driver. The study also found that raising alcohol taxes decreased the likelihood that someone would ride in a car with a drunken driver.
The researchers said that more attention should be paid to strategies that modify social norms related to drinking.
"Although results are associational and not causal, comprehensive penalties may be promising policies for mitigating driving related harms due to another drinker," the study said.
Copyright The Nation's Health, American Public Health Association