LGB people face higher violence risk
Gay, lesbian and bisexual people in the U.S. experience much higher rates of violence than their heterosexual peers, according to a study in the February issue of APHA's American Journal of Public Health.
Researchers examined data from the 2017 and 2018 National Crime Victimization Survey for people ages 16 and older. Data showed that total rates of violence victimization are up to four times higher for them compared to heterosexual people.
Compared to their heterosexual peers, the odds of being a victim of violence were two times higher for lesbians, two-and-a-half times higher for gay men, three times higher for bisexual women and almost four times higher for bisexual men.
"Collecting these data can help researchers understand victimization risk and guide appropriate resources toward victim services, especially important given the high violent crime levels experienced by LGB individuals," researchers said.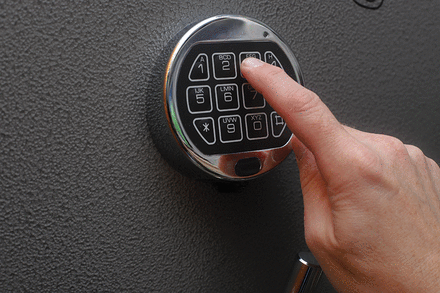 Gun safety counseling can lower suicides
Talking to members of the military about safe gun storage can help reduce suicides among their ranks, a study in the February issue of AJPH finds.
The study involved about 230 gun owners who were members of the Mississippi National Guard. Participants were randomly assigned to one of four groups.
One group received lethal means counseling, which instructs on safety protocol for storing deadly weapons. A second group received weapon counseling and training on using gun locks that prohibit a gun from firing. A third received health and stress counseling, and a fourth got health and stress counseling and training on gun locks.
Follow-up interviews were held three and six months after study completion.
Lethal means counseling and cable locks resulted in the highest adoption of safe gun storage methods over time. But the other groups also showed overall improvement in gun storage and safety.
"Given the frequency with which firearms are used in military suicides, promoting safe firearm storage may represent an invaluable tool for military suicide prevention," researchers said.
Suicides among U.S. military members were on the rise before the COVID-19 pandemic, with about 500 active-duty soldiers dying by that means in 2019.
Health disparities found after prison
Whites are more likely to receive community-based mental health and substance use treatment after jail than people of color, a study in the February issue of AJPH finds.
Researchers examined data on 630 people who had mental health issues when entering jail in 2017. Their mental health treatments in jail were tracked, and after release, researchers followed the group for one year to gather data on their mental health treatments. No disparities in treatment were found in jail. But after release, whites had almost two times the odds of receiving community-based mental health and substance use treatment than minorities, and almost five times the odds of receiving disorder treatment.
"Barriers that individuals released from jail face adversely affect (people of color), resulting in reduced access to treatment," researchers wrote.
DUIs can result in firearm prohibition
Most states have laws that prohibit people with DUI convictions from owning or purchasing a firearm, a study in the February issue of AJPH finds.
In 2020, researchers examined each state's DUI laws, using a database for legislative research. Forty-seven states have DUI laws that prohibit convicted drivers from owning or purchasing a gun, though the number of convictions required to forbid firearms varies by state.
Massachusetts is the only state in which a driver with one DUI can be prohibited from having firearms.
The research could benefit policymakers who want to adjust their state's DUI-based prohibitions on firearms or push for enforcement, the study authors said. Future research could explore whether gun prohibitions are enforced and if they result in fewer crimes, injuries or deaths by firearm, they said.
To access studies and podcasts from AJPH, visit www.ajph.org
Copyright The Nation's Health, American Public Health Association