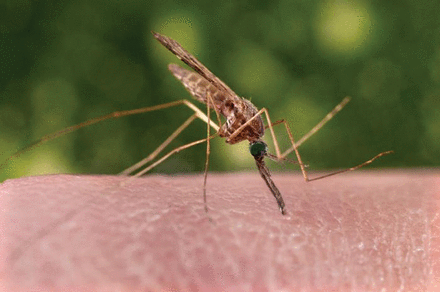 In the midst of a global campaign to vaccinate the world against COVID-19, researchers reported success with a vaccine to combat a longtime global killer — malaria.
April study results from a Phase IIB trial of a malaria vaccine candidate showed 77% efficacy, researchers from the Oxford Martin Program on Vaccines reported in The Lancet. The vaccine is the first candidate to reach a target effectiveness set by the World Health Organization.
"A highly effective malaria vaccine would mark a major turning point in the global campaign to end humanity's oldest, deadliest disease," Malaria No More CEO Martin Edlund told The Nation's Health.
Each year, as many as 1 million people die from malaria, with most deaths among children under age 5, according to UNICEF. Almost 300 million people annually suffer from acute malaria. Most cases occur in sub-Saharan Africa, where the disease is a leading cause of death for young children.
"We are just not making the progress we need for elimination," said Regina Rabinovich, MD, MPH, director of the Malaria Elimination Initiative at the Barcelona Institute for Global Health.
Non-vaccine interventions, such as mosquito elimination and bed nets, have reduced some malaria illness and death. According to the World Health Organization's "2020 World Malaria Report," more than 1.5 billion malaria cases and 7.6 million deaths were averted in the previous two decades. But with climate change expected to further the range of malaria-carrying mosquitoes, finding a successful vaccine is crucial.
"The COVID-19 pandemic and the rapid deployment of vaccines has taught us that we can have good science and we can have urgency, and that urgency should be driving us now," she told The Nation's Health.
For more information on malaria, visit www.cdc.gov/malaria.
Copyright The Nation's Health, American Public Health Association