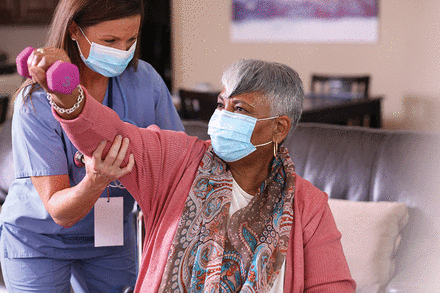 COVID-19 rule issued for health workers
More than a year after the COVID-19 pandemic arrived in the U.S., the Occupational Safety and Health Administration issued an emergency temporary standard to help protect health workers from the novel coronavirus.
The emergency standard, announced in June, creates new requirements for settings where employees provide health care or health care support services, including skilled nursing homes and home health care. Among the standard's requirements, facilities must conduct hazard assessments and have a written plan to mitigate virus spread and employers must provide certain employees with N95 respirators or other personal protective equipment. Workers should also receive paid time off to get vaccinated against COVID-19 and to recover from any side effects.
Worker advocates praised the long-awaited health worker rule, but also said OSHA missed a key opportunity to protect workers in other fields.
"Health care workers who have saved lives during this pandemic deserve full protection — and so do all the other workers who provided us with food, shelter, sanitation and everything else we needed," said Marcy Goldstein-Gelb, co-executive director of the National Council for Occupational Safety and Health, in a news release.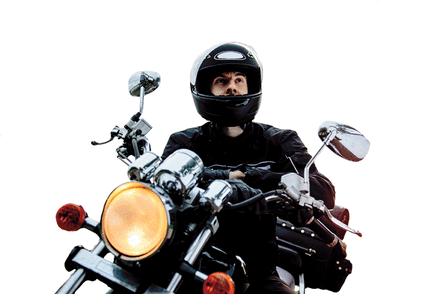 US traffic deaths up despite fewer drivers
U.S. traffic deaths rose 7% last year, with more than 38,000 fatalities, according to the latest data from the National Highway Traffic Safety Administration.
In June, NHTSA released preliminary estimates of 2020 crash fatalities involving drivers, passengers, motorcyclists, pedestrians and bicyclists. While people drove less during 2020 because of the impacts of the COVID-19 pandemic, about 38,700 people are estimated to have died in motor vehicle traffic crashes. That total represents the largest number of projected deaths since 2007 and a more than 7% increase over 2019. The main contributors to the deaths were impaired driving, speeding and failure to wear a seat belt, the NHTSA researchers said.
"Loss of life is unacceptable on our nation's roadways and everyone has a role to play in ensuring that they are safe," said Steven Cliff, PhD, NHTSA's acting administrator, in a news release.
NHTSA found that 2020 deaths among vehicle passengers increased 5% over 2019, deaths among motorcyclists went up 9%, deaths among people on bikes rose 5%, and deaths among pedestrians stayed flat at about 6,200 people killed. The estimates also showed a rise in speeding-related crashes, rollover crashes and crashes that occurred at night on the weekend.
For more information, visit www.nhtsa.gov.
EPA: Reporting now required on asbestos
In a long-fought-for public health win, the U.S. Environmental Protection Agency agreed to require companies to report their asbestos use and exposure under the U.S. Toxic Substances Control Act.
EPA's new commitment, announced in June, is part of a settlement agreement that ends a long legal battle with EPA over its denial of a 2018 petition calling for asbestos reporting. EPA's proposed new rule will require companies to report imports of raw asbestos, as well as articles and mixtures containing asbestos, and describe how the materials are used and processed. Reporting will also include items in which asbestos is present as an impurity, such as talc-based consumer and industrial products contaminated with asbestos.
More than 40,000 Americans die every year from illnesses caused by asbestos, a known human carcinogen. While many countries have banned asbestos, most asbestos uses are still legal in the U.S., according to the Asbestos Disease Awareness Organization, which led the lawsuit for asbestos reporting along with plaintiffs that included APHA.
"This is a huge win for public health," said Linda Reinstein, president and co-founder of the organization, in a news release. "The lack of reporting on asbestos has been a gaping hole in EPA's efforts to protect Americans from exposure to this lethal carcinogen.
We've always said that we can't protect Americans from asbestos if we don't know where it is."
For more, visit www.asbestosdiseaseawareness.org.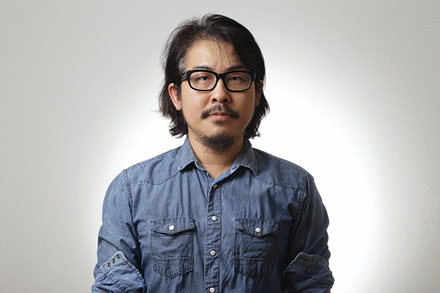 Racism takes toll on Asian Americans
Racism is taking a serious toll on the mental health of Asian Americans, according to a new report.
Released in May, the "Stop AAPI Hate Mental Health Report" includes findings from three research project investigating the impacts of racism on the mental health of U.S. Asians during the COVID-19 pandemic. Among the many findings, authors found that Asian Americans who experienced racism are more stressed by anti-Asian hate than by the pandemic itself. Also, 20% of U.S. Asians who have experienced racism have experienced racial trauma.
The report said Asian Americans experiencing racism have elevated symptoms of depression, anxiety, stress and physical ailments.
"A couple of the most challenging obstacles Asian Americans face in seeking mental health care are overcoming the stigma around receiving help and having limited access to culturally competent therapists," said Richelle Concepcion, PsyD, MPH, president of the Asian American Psychological Association, which released the report in partnership with Stop AAPI Hate and Brigham and Women's Hospital. "Marginalized groups within the Asian American community…face even greater barriers to receiving mental health care."
For more information, visit www.aapaonline.org and stopaapihate.org.
Study: Urban heat islands harm minorities, low-income people
In U.S. cities, low-income communities and people of color are typically hit hardest by intense heat. In a study published in May in Nature Communications, researchers analyzed surface urban heat island data, along with census tract-level demographic data. Urban heat islands — which are linked to serious heat-related health risks — occur in built environments where there is minimal vegetation and a high amount of pavement and buildings.
Overall, researchers found that the average person of color lives in a census tract with a higher surface urban heat island intensity than whites in all but six of the 175 largest urbanized areas in the continental U.S. The study found a similar pattern for people living in households below the poverty line, when compared to those living at more than two times the poverty line.
Researchers said the differences were observed in almost all major urban areas regardless of geographical location or climate zone, with especially stark differences in the Northeast and upper Midwest.
"These findings provide comprehensive evidence supporting the narrative presented by earlier case studies that minority- and low-income communities bear the brunt of the urban heat island effect, air temperature and heat stress in individual or multi-city studies," they wrote.
Copyright The Nation's Health, American Public Health Association