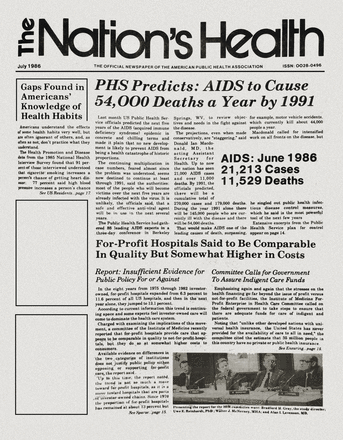 The first cases of what would later be known as of what AIDS were documented in the U.S. in 1981.
By 1986, there were more than 11,000 deaths and public health leaders were bracing for more. Death rates rose steadily through the 1980s, and AIDS became the leading cause of death for U.S. men ages 25-44 in 1992.
Thanks to medications and decreasing HIV incidence, rates fell in later years. But the epidemic is far from over: Almost 35,000 new HIV infections were reported in the U.S. in 2019.
Copyright The Nation's Health, American Public Health Association