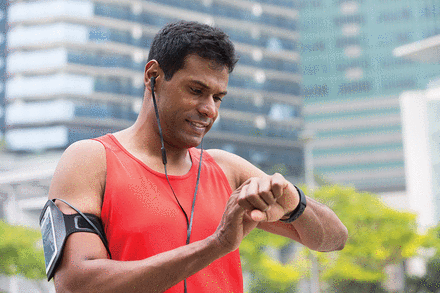 COVID-19 rates drop for health workers
COVID-19 infections among health care workers dropped dramatically after vaccinations against the disease began, a recent study found.
Published in July in JAMA Network Open, the study examined COVID-19 rates before and after vaccinations among health care personnel began at University of CaliforniaIrvine Health, an academic medical center in Orange County. Researchers found that COVID-19 cases among workers paralleled that of countywide prevalence during the winter surge, but numbers diverged a week after second vaccine doses were started.
After vaccination began, 58% of health care personnel received a first dose within two weeks and 70% within four weeks. After the second doses were administered, daily cases among health care personnel fell by more than half after one week. Cases were down 94% among personnel three weeks after second doses began.
Overall, the study found "rapid and sustained decline" in symptomatic and asymptomatic COVID-19 infections among health care workers after vaccinations began, even when the larger community had high rates of disease.
Hospitals not ready for next pandemic
U.S. hospitals may not be ready for the next pandemic, according to a June study in the Journal of Healthcare Management.
To conduct the study, researchers used a tool called the Hospital Medical Surge Preparedness Index. Using data from 2005 to 2014, the index generated a score designed to predict how well a hospital can handle a sudden surge of patients due to a mass shooting or infectious disease outbreak.
Authors found varying levels of increases in medical surge preparedness scores from 2005 to 2014 in every state, indicating states were making progress at responding to medical surges. But they said the scores also showed that ideal readiness had not been met in any state before COVID-19 arrived.
The main goals of the study were to better link and understand the intersections between routine hospital data and a score that can quantify a hospital's ability to respond to mass casualty or outbreak events.
"As threats increase in frequency and magnitude, it is imperative that the U.S. advance its understanding of health care delivery during crises to avoid substantial morbidity and mortality," the study said.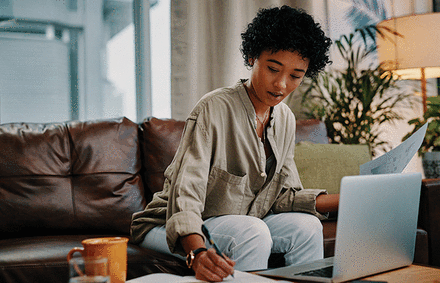 Women scholarship cited less often
Articles by women in high-impact journals have fewer citations than those written by men, especially when women are primary and senior authors, according to a recent study.
Published in July in JAMA Open Network, the study found that of the about 5,500 articles published in leading academic medical journals between 2015 and 2018, more than 35% had a female primary author and nearly 26% had a female senior author. During that time period, articles with women as primary authors were referenced in other academic articles a median of 36 times, compared to 54 citations of articles with male primary authors.
Original articles with women as primary and senior authors were cited the fewest times, with a median of 33 citations. Articles in which men were both primary and senior author were cited the most, a median of 59 times.
"In academic medicine, scholarly recognition and impact are necessary for promotion and professional advancement," the study said. "The number of times that publications have been cited is a commonly used metric to quantify this scholarly impact."
Burnout reduced by physical activity
Health care employers that allow time for physical activity could help mitigate burnout among their workers, a recent study finds.
Published in June in the American Journal of Health Promotion, the study found that when employees were able to spend more time being physically active during their leisure time, they reported lower levels of job stress and exhaustion.
The study was based on a survey of 550 fulltime health care employees, who were asked about on-the-job and leisure-time physical activities. They were also questioned about their job stress, exhaustion and disengagement, which are signs of burnout.
"It is important for health care workers to be able to find that release to minimize stress and burnout," said study coauthor Jennifer Gay, PhD, MS, a professor of health promotion and behavior at the University of Georgia, in a news release. "Physical activity is one strategy for exiting out of the stress cycle, even when the stressor is still present, like the pandemic."
Women HHS workers still face pay gap
Women employees at the U.S. Department of Health and Human Services earned about 13% less than men in 2010 and more than 9% less in 2018. Some of the gap can be attributed to job type, location and pay grade, but not all of it, new research says.
The study, published in May in Human Resources for Health, showed that the gender pay gap within HHS narrowed from 13% to just over 9% from 2008 to 2018. While job type, location and pay grade explained some of the difference, researchers said 3.5% of the gap in 2018 was not explained by such factors.
"Our study does send a message to the international community: A highincome, well-developed civil society may not be immune from gender pay disparities," the study said. "Continued efforts to eliminate gender disparities in pay, promotion and leadership roles are needed anywhere and everywhere."
HHS encompasses agencies such as the Centers for Disease Control and Prevention, Food and Drug Administration and National Institutes of Health. Founded in 1953, the department employs more than 80,000 people in the U.S. and around the world.
Copyright The Nation's Health, American Public Health Association