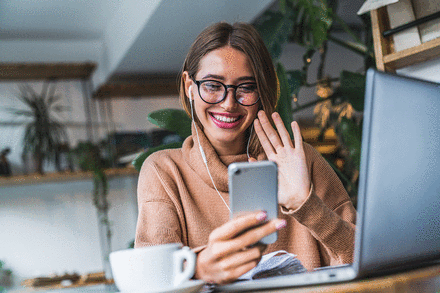 Restoring trust and belonging will be a running theme throughout APHA's 2021 Annual Meeting and Expo. Thousands of public health practitioners will convene to learn the latest science, hear from leaders in the field and share stories and struggles from the front lines of the pandemic.
APHA 2021 — the Association's 149th Annual Meeting — convenes Oct. 24-27 at the Colorado Convention Center in Denver and online under a theme of "Creating the Healthiest Nation: Strengthening Social Connectedness." While many of the hundreds of scientific and poster sessions will highlight the theme with original research and stories from local advocates and organizers, the program will also offer sessions covering a range of public health disciplines.
"With strong public health systems more important than ever, the APHA Annual Meeting is a chance to connect over the challenges we've faced in the last two years and come together to help shape the field moving forward," APHA Executive Director Georges Benjamin, MD, told The Nation's Health. "Let's reclaim the public health narrative as foundational to the nation's health, security and prosperity."
"Let's reclaim the public health narrative as foundational to the nation's health, security and prosperity."

— Georges Benjamin
APHA 2021 officially kicks off on Sunday, Oct. 24, with the opening session, which will focus on social connectedness across the racial divide. The session's keynote speaker will be political commentator Heather McGhee, JD, who will share her experiences working to understand the financial costs of racism.
On Monday, Oct. 25, the day's general session will explore the state of public health and discuss building a public health system ready for the next big health threat. Speakers will include William Foege, MD, MPH, former director of the Centers for Disease Control and Prevention, who is known for his global contributions to the eradication of smallpox, as well as current CDC Director Rochelle Walensky, MD, MPH.
The closing session on Wednesday, Oct. 27, will focus on achieving equity and will feature former U.S. Surgeon General David Satcher, MD, PhD, who recently authored "My Quest for Health Equity: Notes on Learning While Leading." The last session of APHA 2021 will also kick off a year-long celebration of APHA's 150th anniversary.
APHA's 2021 featured sessions will include experts from across the public sphere, who will address the field's hottest topics, including growing threats to public health authority. Session 3014 on Monday will feature state and local public health leaders recounting lessons from the field on countering attacks to authority.
At session 4061 on Oct. 27, participants will hear from vaccine advocate Peter Hotez, MD, PhD, dean of the National School of Tropical Medicine at Baylor College of Medicine in Texas. He and other leaders will discuss the harms of social media misinformation during the COVID-19 pandemic and share tips on how it can be fought.
APHA 2021 will have myriad opportunities to network, socialize and take part in professional development. Meeting participants can earn continuing education credits by attending and evaluating scientific sessions. Overall, attendees can earn up to 20.5 credits by watching live scientific sessions during the meeting. APHA's Learning Institute courses — which take place Saturday, Oct. 23, and Sunday both in-person and online — are also eligible for continuing education credits.
In between sessions, attendees can visit the Public Health Expo, which opens Sunday and runs through Tuesday, Oct. 26. The expo, which will take place in person and virtually, hosts hundreds of exhibitors, including schools of public health, book publishers, nonprofits and advocacy groups.
Other highlights of APHA 2021 include the all-virtual Social Media Lab, where attendees can receive one-on-one consultations on how to use online tools to promote public health. For more social media fun, APHA 2021 attendees can join the Sunset Tweetup, sponsored by the de Beaumont Foundation, on Tuesday.
Annual Meeting attendees can access some activities online nearly a week before the meeting kicks off. Beginning Monday, Oct. 18, registrants can access poster presentations, wellness videos and short films from the APHA Public Health Film Festival.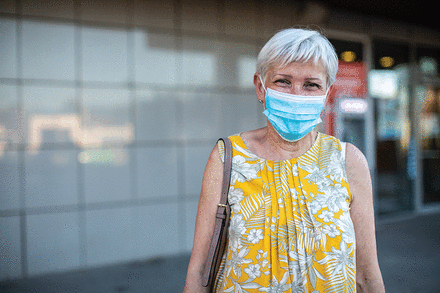 The film festival starts its regular program on Oct. 24 with the films "Town of Widows," a documentary exposé of former General Electric workers and their widows; and "To the Stranger (Who Has Loved You)," a film about young adult cancer survivors.
All of this year's poster sessions and roundtable sessions will be virtual. The meeting's 14 general and featured sessions will be presented live to attendees in Denver and livestreamed to the virtual audience, thanks to sponsorship from health and human services provider Maximus.
"Supporting our public health leadership to help them share best practices, connect with each other and learn from one another is really critical — especially this year," said APHA member Corinna Dan, MPH, RN, executive director of Maximus Public Health.
On-demand access to recorded APHA 2021 sessions will be available after the meeting ends. Participants will have access to the recordings through January 2022.
For more information, visit www.apha.org/annualmeeting.
Copyright The Nation's Health, American Public Health Association