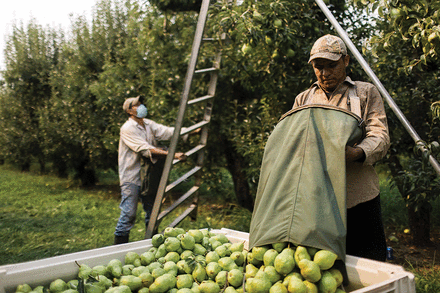 EPA cracks down on food pesticide
The U.S. Environmental Protection Agency is eliminating tolerances for chlorpyrifos, a potentially dangerous pesticide used on food.
The final ruling brings the acceptable amount of chlorpyrifos found on food to zero. The agency announced it would also cancel registered food uses of the insecticide previously permitted for use on soybeans, fruit and nut trees, and other crops.
EPA Administrator Michael Regan called the decision overdue.
"After the delays and denials of the prior administration, EPA will follow the science and put health and safety first," Regan said in an August news release.
The agency said the decision will better protect human health, particularly among farmworkers and children. Research has linked the agricultural pesticide with potential neurological effects in kids.
Several states, including California, Hawaii, New York, Maryland and Oregon had taken action to restrict its use in advance of the EPA decision. The chemical is also prohibited in Canada and the European Union.
APHA has repeatedly called for banning the use of chlorpyrifos, and it celebrated the EPA decision as a public health victory.
For more information, visit www.epa.gov.
Pandemic to impact US social services
The COVID-19 pandemic will have lingering impacts on U.S. mortality and birth rates for years to come, a federal report predicts.
In August, the multi-agency "Social Security and Medicare Trustees Report," which details the current and projected financial status of the two federal programs, was provided to Congress and released to the public. The annual report painted a stark account of how the pandemic could impact U.S. health in the short and long term.
The trustees found that increased mortality and low birth rates are likely to persist for the next few years, at least. The population shifts would have significant impacts on the income-tax funded programs. However, while the report assumes lingering health impacts, the trustees predict full economic recovery by 2023.
The long-term impacts on the programs are unclear, as the picture of the nation's health in the future has yet to be fully understood, report authors said. Either way, both Social Security and Medicare face long-term financing shortfalls in decades to come.
To read the report, visit https://home.treasury.gov.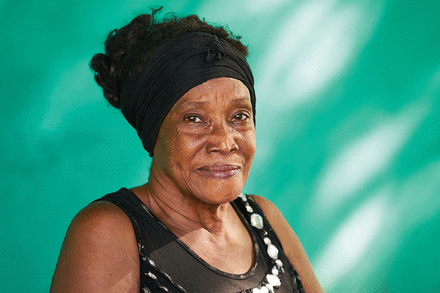 Children, seniors at risk of poverty
Children and older adults typically experience poverty more often than working-age adults, according to a U.S. Census Bureau report released in August.
"Dynamics of Economic Well-Being: Poverty, 2013-2016," found that 44% of U.S. children experienced poverty for at least two consecutive months during the study period. While children were most likely to experience episodic poverty, the report found that those older than 65 experienced the longest spells of poverty, with the median being over one year. The report consistently found that working-age adults measured lowest on all forms of poverty. Factors such as race, family status and education had significant impacts.
Twenty-three percent of Black and Hispanic people in the U.S. experience poverty, about double the poverty of whites, at 11.4%. Unmarried adult females who were heads of household experienced the highest rates of poverty. One in three lived in poverty on any given month.
To read the report, visit www.census.gov.
CDC offers disability toolkit for COVID-19
A new toolkit from the Centers for Disease Control and Prevention can help communicate important information about COVID-19 to people with intellectual and developmental disabilities.
The online resource shares videos, posters, stories and interactive activities in English and Spanish. Released in July, the toolkit includes materials on getting a COVID-19 vaccine or test and basic preventive measures, involving hand-washing, masking and physical distancing.
Animated materials show people with intellectual and developmental disabilities engaging in important health activities — explaining how and why to do things such as self-isolate or wear a mask when riding in a car.
The toolkit comes with tip sheets for caregivers and providers, complete with suggestions on how to use the CDC resource and engage in conversations about COVID-19. Factors such as modeling and providing reminders of safe behaviors, showing empathy and acknowledging interruptions to routines are highlighted.
For more, visit bit.ly/cdc-covid-iddmaterials.
HHS creates climatehealth equity office
A new office within the U.S. Department of Health and Human Services is expected to put greater emphasis on U.S. work on climate change.
The Office of Climate Change and Health Equity comes in response to a January executive order from President Joe Biden that kick-started a "government-wide approach to the climate crisis." Established in August, the office is the first of its kind at the national level.
"History will judge us for the actions we take today to protect our world and our health from climate change," HHS Secretary Xavier Becerra said in a news release. "The consequences for our inaction are real and worsening."
The agency highlighted extreme weather, wildfire and drought events in summer as dangers to the health and safety of people in the U.S.
The office is tasked with identifying communities and groups disproportionately harmed by climate change and to promoting solutions ranging from assisting with regulatory efforts through training opportunities to building a climate and health workforce.
The new body is part of the Office of the Assistant Secretary for Health and overseen by HHS Assistant Secretary Rachel Levine. APHA member John Balbus, MD, MPH, is the interim director.
For more information, visit www.hhs.gov/ocche.
Insurance navigator programs bolstered
The U.S. Department of Health and Human Services is quadrupling the number of navigators that help people understand and enroll in the federal health insurance marketplace, the agency said in August.
In the largest-ever investment in the navigator program, HHS will provide $80 million in grants in 2022 to train and certify more than 1,500 workers to help people find and obtain coverage on HealthCare.gov, which operates in 30 states. Funding for the navigator program had been slashed in the previous U.S. presidential administration.
"Our local partners are crucial in helping people get covered," HHS Secretary Xavier Becerra said in a news release. "By expanding our pool of navigators, we will reach more underserved communities, and grow our network of trusted experts who can help people across the country navigate their health care options."
The awardees include community and consumer-focused nonprofits, faith-based organizations, health care facilities, professional associations and tribal organizations. Underserved populations are expected to especially benefit from the investment.
For more information, visit www.hhs.gov.
Copyright The Nation's Health, American Public Health Association