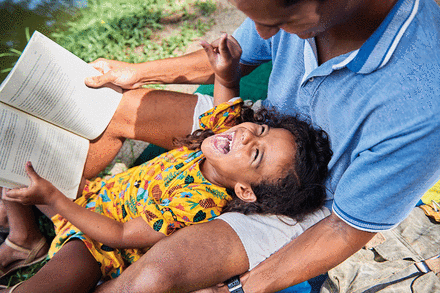 Federal stimulus payments helped U.S. poverty decrease overall in 2020, according to new findings from the U.S. Census Bureau. But even as poverty decreased, rates of uninsurance crept upward, the bureau reported.
In 2020, 28 million people lacked health insurance coverage at some time, according to the bureau's "Health Insurance Coverage in the United States: 2020" report. A decline in employment-based coverage drove the dip in overall insurance — with a 0.7% point decrease from 2018. The rate of enrollees in public insurance increased by 0.4%.
Rates of health insurance are expected to rebound in 2021, as an extended enrollment period saw a record-high 2.8 million signups.
A series of census reports released Sept. 14 detail the success of congressionally mandated stimulus payments and expanded unemployment benefits in keeping Americans out of poverty during the first year of the COVID-19 pandemic.
The "Income and Poverty in the United States: 2020" report for 2020 found that the official poverty rate increased by one percentage point to 11.4% from 2019 to 2020 and that median household income declined by 2.9%.
However, the "Supplemental Poverty Measure: 2020" report found that poverty decreased by 2.6% from 2019 — landing at 9.1%, the lowest rate on record since the measure was introduced in 2009.
The difference between the two reports is that the latter measures post-tax income that includes assistance from government programs. The direct relief payments and expanded unemployment insurance were instrumental in keeping millions out of poverty. The 2020 supplemental poverty measure not only was the lowest to date, but also was the first time the measure was lower than the official poverty rate.
In 2020, Congress passed the Coronavirus Aid, Relief and Economic Security Act, a $2.2 million package that bolstered unemployment insurance by up to $600 a week and sent up to $1,200 in a direct cash payment to people with qualifying incomes.
The Census Bureau reported that without direct stimulus payments alone, the supplemental poverty measure would have been 12.7%, rather than 9.1%, accounting for roughly 11.7 million people.
"I think this really shows the importance of the social safety net," Liana Fox, chief of the poverty statistics branch in the Social, Economic and Housing Statistics Division at the Census Bureau, said at a Sept. 14 news conference. "When we see differences in trends with the official poverty rate and the SPM…that's really the impact of our tax system, that's the impact of our noncash benefits."
For more information, visit www.census.gov.
Copyright The Nation's Health, American Public Health Association