While much of the nation was celebrating Thanksgiving in November, public health officials in Ohio were struggling to contain a measles outbreak that had sickened dozens of children.
By the time the outbreak officially ended in February, a total of 85 children had been infected. Of those, three dozen had been hospitalized, some in intensive care units. According to Columbus health officials, 56 of the children were unvaccinated but were old enough that they should have received at least the first dose of the measles, mumps and rubella vaccine. Four had received only one dose.
And it was not the only outbreak. A few months earlier, a measles outbreak in Minnesota sickened 22 children. As in Ohio, the children were exposed to measles brought home by international travelers. At about the same time, New York Gov. Kathy Hochul declared a disaster in the state following the detection of poliovirus in wastewater samples from areas in and around New York City. Polio was declared eradicated in the U.S. in 1979 because of high vaccination rates against the virus.
"Things such as an outbreak of measles in Ohio, which has just ended, are emblematic of the fact that these pathogens, these viruses, are lurking internationally and are periodically introduced back into the United States by travelers," William Schaffner, MD, a professor of medicine at Vanderbilt University School of Medicine, told The Nation's Health. "If these viruses encounter a cluster of individuals — children or adults — who are unvaccinated, then the virus can propagate and spread."
Thanks to a successful vaccination program, measles — which once claimed the lives of 400 to 500 U.S. children each year — was declared eliminated from the U.S. in 2000, meaning the disease was not constantly present and being transmitted. Though no longer endemic in the U.S., measles is still common in many parts of the world. As more parents choose to reject or delay lifesaving immunizations, pockets of unvaccinated children are making communities increasingly vulnerable to outbreaks of vaccine-preventable diseases.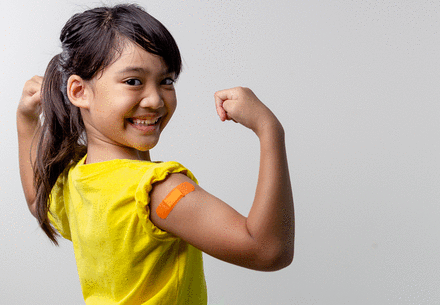 "Vaccine misinformation and disinformation are threatening the health of children and communities from serious diseases that are preventable," Columbus Health Commissioner Mysheika Roberts, MD, MPH, told The Nation's Health. "The measles outbreak in central Ohio was a direct result of parents choosing not to have their children vaccinated with MMR because of their misconceptions that this safe and effective vaccine causes autism — a notion that was debunked years ago by credible medical experts."
New data confirm a troubling trend of declining vaccine coverage. A January report from the Centers for Disease Control and Prevention found that vaccinations required for school attendance for kindergartners fell for the second consecutive year during the 2021-22 school year. About 93% of kindergarteners received their vaccinations, from about 94% the previous year. While the drop may seem small, it leaves hundreds of thousands of children vulnerable to otherwise preventable illnesses.
The CDC report comes on the heels of a December KFF survey that found 28% of adults think parents should be able to refuse to vaccinate their school-age children for measles, mumps and rubella, even if it creates health risks for others, up from 16% in 2019.
Amid a climate still swirling with misinformation on COVID-19, the public health community is merging lessons learned during the pandemic with an array of different tools to boost childhood vaccination rates. For example, the South Carolina Department of Health and Environmental Control's communications department went from two full-time employees to eight as a result of the pandemic. The decision has paid off, as those staff are now being used to combat falling childhood vaccine coverage in the state.
"It's just fractions of a percentage point overall, but there are areas of the state that really are getting to the point of concerning levels of vaccine coverage," Brannon Traxler, MD, MPH, South Carolina's public health director, told The Nation's Health.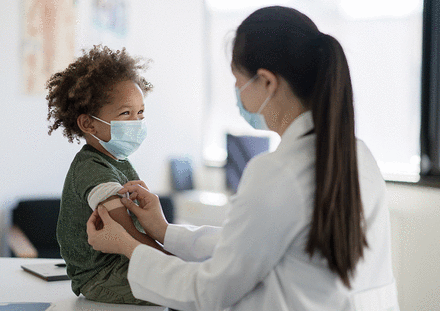 For example, varicella outbreaks in South Carolina this year occurred in a county with high rates of religious exemptions, which correlates with lower rates of childhood immunizations, said Traxler, noting that in some schools, more than 10% of students have received religious exemptions.
Increasing access to vaccines through mobile clinics is one way Traxler's team is gaining ground, especially in rural areas.
"We need to meet the people where they are, and when they're there," she said. "We know that not everybody can potentially get to their county health department or to a doctor's office between 8:30 a.m. and 5 p.m. Monday through Friday, so we need to provide more flexibility."
Increased responsiveness is another best practice that came out of the pandemic, she said, noting that the agency is more flexible now, and also more responsive when it comes to interacting with the public, whether it be through interviews with the media or via social media.
"We recognize the public's desire and need for accurate, transparent and timely information so that they can make the best decisions for themselves," Traxler said.
Similarly, the Oklahoma City-County Health Department has embraced the power of social media to ramp up childhood vaccination rates, which have declined slightly there since the beginning of the pandemic. Some of that decline was due to lack of access to vaccination sites during the pandemic, said Deputy CEO Phil Maytubby.
"That's now over, but now we have all of this misinformation that people have been dealing with and it's affecting the childhood vaccination rates," Maytubby told The Nation's Health. People just don't trust, so we're having to find ways to try to convince people with data. We try to put out good information, factual information, for people to then make their own determination."
To counter misinformation, Maytubby's staff has sharpened its focus on social analytics to measure the effectiveness of its messaging.
"What we have tried to do here is have people see us as a valid place to get your information so that they can choose what they want to do," Maytubby said. "That worked really well during COVID. We'll have to see how that plays out with childhood vaccinations because they are lagging."
Meanwhile, a nonprofit medical group has also taken up the cause of misinformation and declining vaccine rates. With a cooperative agreement from CDC, the Association of American Medical Colleges is focusing this year's funding on building confidence in childhood vaccinations, said Rosha McCoy, MD, FAAP, senior director in the advancing clinical leadership and quality team for health care affairs at AAMC.
"We are trying to understand where this issue of trust sits and how we can help build trust in health care and build trust between health care institutions and their communities," McCoy told The Nation's Health.
To that end, the AAMC Center for Health Justice, as part of the CDC-funded Building Trust and Confidence Through Partnerships Grant, has funded five academic medical centers around the country to help them partner with trusted community organizations, including social service agencies, public health departments and faith-based organizations in their areas, to build confidence in childhood vaccinations.
Another area of work will focus on helping health professional students — including those in medicine, nursing and pharmacy — learn to address and mitigate health misinformation, including how to talk to colleagues who may be exposed to health misinformation.
The drop in routine childhood vaccinations and resurgence in vaccine-preventable illnesses throughout the country and throughout the world is "very concerning," McCoy said.
"Immunizations have been one of the most important public health measures and scientific achievements in the past century," McCoy said. "The number of lives saved by immunizations is astounding. That's one of the things I'm proudest of as a pediatrician — of how we've been able to prevent diseases."
For more information on childhood vaccinations, visit www.cdc.gov/vaccines.
Copyright The Nation's Health, American Public Health Association