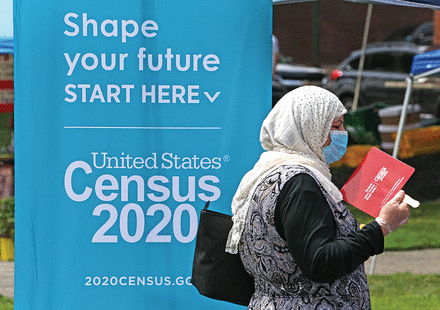 Proposed changes to how the federal government collects data on race and ethnicity could be a big boost to health equity work, advocates say. But the shift will require lawmakers to follow up the new data standards with adequate funding and support.
In January, the White House Office of Management and Budget published proposed revisions to its Statistical Policy Directive No. 15: Standards for Maintaining, Collecting and Presenting Federal Data on Race and Ethnicity, commonly known as SPD 15.
The directive was first created in 1977, in large part to enforce civil rights laws and track discriminatory patterns in housing, health, education and other sectors. It provides a standardized set of race and ethnicity categories that federal agencies must use when collecting such data, from health surveys and benefit applications to employment documents and U.S. census forms.
On the ground, the directive translates into a familiar checkbox list of race and ethnicity choices used in various settings. SPD 15 technically applies only to the federal government, but agencies and organizations countrywide — including state and local health departments — look to OMB to set the standard, which helps ensure consistency and comparability across data systems.
Revision efforts started in 2022 when Karin Orvis, chief statistician of the U.S., convened a federal interagency working group to review SPD 15, which has not been updated since 1997. Earlier this year, the group proposed three main changes: combining the race and ethnicity questions into one question; adding a new "Middle Eastern or North African" category; and requiring more granular race and ethnicity choices by default.
"We were thrilled to see it," said Elizabeth Lukanen, MPH, deputy director at the State Health Access Data Assistance Center at the University of Minnesota School of Public Health. "We'd been hoping this would come out for a while."
The center was among almost 19,000 people and organizations that had submitted comments as of late April on the proposed SPD 15 changes, which were published in the Federal Register in January.
Lukanen said SPD 15 data are a critical public health tool in three ways: for identifying health disparities, addressing them and preventing new ones from emerging. She said some states already go beyond current SPD 15 guidance to collect more granular race and ethnicity data, but even states that want to make changes are often wary of being in conflict with federal standards.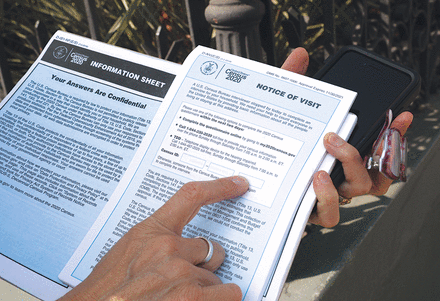 "That's why this (revision) is really important for making improvements across the board," Lukanen told The Nation's Health. "I do think it was holding people back from making changes on their own."
Cara James, PhD, president and CEO of Grantmakers in Health, has also been waiting on the revisions.
"Given how much time has passed (since the 1997 revision) and how the population has changed, I think we're overdue," she told The Nation's Health.
In 2021, a report from Grantmakers in Health called for improvements in race and ethnicity data collection. The authors noted that the COVID-19 pandemic helped expose the country's inability to capture complete data on race and ethnicity. At the time, such data were missing for almost 40% of people testing positive for COVID-19 or getting vaccinated, obscuring health officials' view of developing disparities and gaps in access.
Among the barriers to improving such data collection, according to the 2021 report, was outdated SPD 15 standards.
"Race and ethnicity are correlated with so many outcomes," said James, an APHA member. "If we look at the data without looking at race, we don't get a complete picture of what's happening."
One of OMB's proposals for updating SPD 15 is combining questions about race and ethnicity into one, which many advocates say will boost response rates and yield more accurate information about how people identify.
Currently, SPD 15 requires ethnicity be collected first and separately, with a question asking if a person is Hispanic or Latino. But according to the OMB proposal, evidence suggests that splitting race and ethnicity questions into two is often confusing, leading many not to answer at all. Instead, research shows combining the questions — "What is your race or ethnicity?" — makes it easier to understand and reduces the number of Hispanic or Latino respondents who choose the option for "Some Other Race."
The OMB working group also proposes adding "Middle Eastern or North African" as a new and distinct minimum reporting category. Currently, people with such origins are included in the white minimum category.
Raed Al-Naser, MD, a California physician and executive secretary of the National Arab American Medical Association, applauded the move. He said the lack of a racial or ethnic identifier for the population has long made it difficult to monitor related health trends and attract needed resources. Arab Americans experience a number of disparate health risks, he said, such as higher rates of uninsurance, smoking and intimate partner violence.
"The current standards can lead to a lack of data, which just perpetuates disparities," Al-Naser told The Nation's Health.
If finalized, the addition means that minimum reporting categories in a combined race and ethnicity question would be: white, Hispanic or Latino, Black or African American, Asian, American Indian or Alaska Native, Middle Eastern or North African, and Native Hawaiian or Pacific Islander.
However, the OMB working group is proposing that SPD 15 require more detailed data collection be done by default, unless an agency determines the extra burden would outweigh benefits or increase privacy risks.
A more detailed race and ethnicity question would include more specific categories under each of the seven minimum ones. For example, under Asian, people could check boxes for Chinese or Korean or write in an answer.
SPD 15 revisions will surely produce rich new data. But they also pose a significant technical challenge with wide-reaching ripple effects, said Annie Fine, MD, chief science and surveillance officer at the Council of State and Territorial Epidemiologists. The directive not only impacts public agency systems, she said, but private ones that report to public databases and registries, such as when hospitals send data to health departments.
"All this requires funding, planning and people," Fine told The Nation's Health. "These changes will not happen unless accompanied by funding at all levels, not just the federal level."
Lukanen, at the State Health Access Data Assistance Center, echoed that sentiment. She said states and localities will need money to implement SPD 15 changes, as well as detailed guidance and technical assistance.
In its comments to OMB on the revisions, the center also stressed the "urgency" of following up the race and ethnicity update with revised data collection guidance on sexual orientation, gender identity, primary language and disability.
"Some places aren't even up to date on the 1997 standards," Lukanen said. "So this will take some time."
For more details, visit https://spd15revision.gov or www.shadac.org.
Copyright The Nation's Health, American Public Health Association