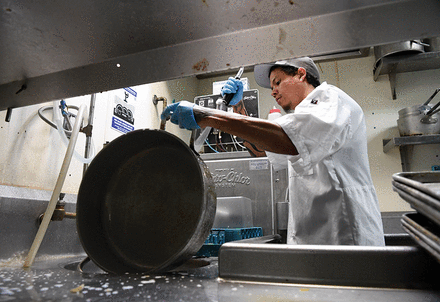 "Workers aren't widgets. They have bodies. They get sick. They have families. They have child care needs. They have to get to work…often through public transit or not very dependable cars."

— Joan Williams
As an employee at the clothing store H&M, Alaina Pangelina sometimes closed the store at midnight, only to be required to come back as early as 5 a.m. to stock products. The schedule, known as "clopening," had Pangelina, of Los Angeles, running on fumes.
"There were some weeks where some days, I was getting three hours of sleep a night," Pangelina told The Nation's Health. "I'd just get colds a lot more, too, just because I wasn't sleeping enough and didn't have time to take care of my body."
Unstable and unpredictable work schedules in industries such as retail and food service wreak havoc on the health and well-being of employees.
In 2021, 4.2% of working adults who had trouble changing their schedules reported serious psychological distress, compared with 2.2% of working adults with schedules they could change easily, according to the Centers for Disease Control and Prevention's National Center for Health Statistics.
Sleep deprivation is a common result of unstable scheduling practices such as clopening and on-call shifts where workers are expected to be available at a moment's notice, said Joan Williams, JD, MA, founding director of the Center for WorkLife Law at the University of California College of the Law, San Francisco.
As co-author of 2019's "Stable Scheduling Study: Health Outcomes Report," Williams surveyed more than 700 employees at 28 Gap clothing stores in Chicago and San Francisco in 2015, finding that 47% had irregular sleep due to their work schedules, and employees slept an average of 6.2 hours a night. A lack of sleep increases the risk of stroke, depression, accidents on the job and chronic diseases such as diabetes, according to the National Heart, Lung and Blood Institute.
In the same report, 19% of employees with unstable work schedules delayed medical care and prescriptions and 26% were late on utility bills due to finances. Just over half of the employees reported food insecurity in the past month.
"Workers aren't widgets," Williams told The Nation's Health. "They have bodies. They get sick. They have families. They have child care needs. They have to get to work…often through public transit or not very dependable cars."
Labor market deregulation and anti-union sentiment have allowed employers to set unrealistic, health-harming schedules, according to Daniel Schneider, PhD, co-director of the Shift Project, a labor research initiative of Harvard Kennedy School's Malcolm Wiener Center for Social Policy and the University of California-San Francisco.
From June 2016 to October 2017, the project surveyed over 27,000 employees at 80 of the most profitable food service and retail businesses. It found that about two-thirds of workers knew less than two weeks in advance about their schedule. About one-third of workers knew theirs less than one week in advance. Half of those surveyed often pulled clopening shifts.
Unstable scheduling disproportionately affects women and people of color, who are overrepresented in retail and food service jobs, Schneider said. The unpredictability of a canceled shift could leave workers short on income for rent, food and bills. For parents, the instability disrupts child care. To meet their unstable work schedules, parents may leave their children at home alone or with older siblings, which comes with its own dangers.
"Those aren't choices that parents should have to make," Schneider told The Nation's Health. "It matters for children's sleep quality when their parents have unstable schedules. Just as it matters for parent sleep quality, it matters for the child's behavior for internalizing, externalizing. When parents have such inequality in their working conditions, that leads to great inequality from the start for their kids."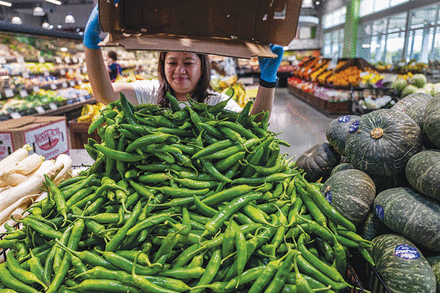 Policymakers passing worker protections
Workers in major U.S. cities have long fought for fair workweek laws that codify predictable scheduling. Such laws often require employers to issue work schedules at least two weeks in advance, with fines for those that break the law.
San Francisco was the first city to pass fair workweek legislation in 2014. Seven more cities followed: Berkeley, California; Chicago; Emeryville, California; Los Angeles; New York City; Philadelphia and Seattle. Oregon is the only state with a fair workweek law in place.
Research shows that Emeryville's law has been making an impact for both workers and their families. Last-minute- schedule changes occurred less frequently at big businesses during a soft launch of the city law in 2017 and dropped even further after penalties were enforced beginning in January 2018, the Washington Center for Equitable Growth found. Before the Emeryville law, workers at larger businesses reported less sleep and more negative interactions with their children, a center working paper said.
"If (children's) health is being harmed by these unstable and predictable work schedules, that's not only a public health concern now, but into the future," paper co-author Anna Gassman-Pines, PhD, a professor of public policy and psychology and neuroscience at Duke University, told The Nation's Health.
In November 2022, the Los Angeles City Council passed the city's fair workweek law, which went into effect in April. Its implementation was thanks in part to the United Food and Commercial Workers Local 770 union and the Los Angeles Alliance for a New Economy, an advocacy group focused on economic, environmental and racial justice. The retail industry is the second- largest employer in Los Angeles County with about half a million workers, according to Amardeep Gill, director of the alliance's grocery and retail campaign.
The new law, which targets grocery and retail businesses with at least 300 employees worldwide, requires employers to provide schedules two weeks in advance and targets clopening shifts by requiring at least 10 hours of rest between shifts. Employees willing to work a clopening shift must be paid extra during their second shift.
Educating workers about the Los Angeles fair workweek law is high on the agenda for the Los Angeles Alliance for a New Economy. Members have made trips to shopping centers across the city to talk to workers about the law.
"It's not going to resolve everything," Gill said. "But when workers are getting to know what are their rights under this policy, it's making a huge difference."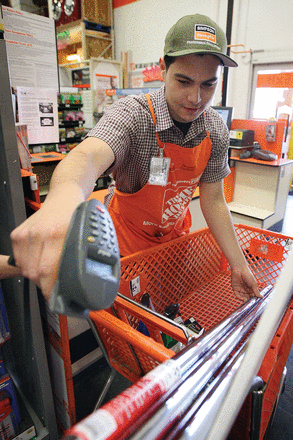 Another issue is that fair workweek laws are often complaint-driven, meaning it is up to the employee to call out bad behavior. Employees may be hesitant about retaliation or job security if an investigation financially harms a business they work at.
But employers may find breaking the law is a bad financial decision. Since Seattle's Secure Scheduling Ordinance went into effect in July 2017, over $5.8 million in penalties against companies violating the law went back into the pockets of nearly 6,000 workers, according to Seattle Office of Labor Standards data.
In Los Angeles, companies not following the law will not be penalized until after Sept. 27. Rachel Fournier, a cashier at a grocery store in Los Angeles, said she hopes that when fines start being levied, businesses will realize they need to adhere to the fair workweek law. During the grace period, there have been instances where her shift changed and she has been owed money, she said.
"Once they have to worry about losing money, I'm expecting them to make a lot more changes," Fournier, a member of UFCW Local 770, told The Nation's Health.
In 2021, Pangelina left H&M and now works as an office coordinator. But she has remained active on advocacy for stable work schedules, testifying at Los Angeles hearings on the local law.
In the end, it is in the best interest of both workers and employers to offer stable scheduling, she said.
"If their workers are more taken care of, they are likely more reliable and keep working better, which would positively impact their business," she said.
For more, visit https://shift.hks.harvard.edu and bit.ly/emeryvilleworkweek.
Copyright The Nation's Health, American Public Health Association