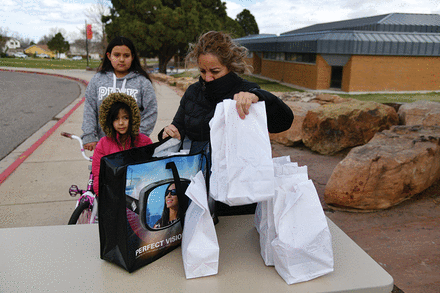 When COVID-19 safety measures led schools and workplaces to close in spring 2020, 25% of households with children experienced food security.
In response, the U.S. Department of Agriculture issued a series of waivers and flexibilities that allowed school districts and other local sponsors to continue operating child nutrition programs through school systems. The waivers reduced longstanding barriers in child nutrition efforts, dramatically increasing participation in the summer school meals program, according to research presented at APHA's 2021 Annual Meeting and Expo in October.
Research conducted in Maryland, North Carolina and New York during the first six months of the COVID-19 pandemic found that participation in school meal programs lagged in spring but increased dramatically in summer. In Maryland, for example, which has about 1,500 schools and 1 million students, school meal programs served 6.5 million additional meals in summer 2020. The increase represented a 210% jump over summer 2019.
Eligibility waivers made the difference, researchers said. USDA waived its requirement that meals be served in group settings, which meant families could take advantage of grab-and-go drive-up services and pre-order meals. The agency also extended the hours meals could be available. Many states, meanwhile, took advantage of the federal option of expanding the geographic region where students could get meals.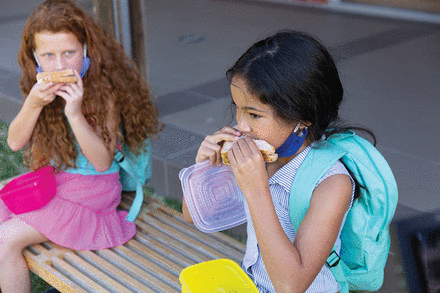 The highest increase in summer meal program participation occurred in June and August.
School meal participation is associated with improved food security, dietary quality and academic performance, said Susan Gross, PhD, MPH, an associate scientist and nutritionist at Johns Hopkins Bloomberg School of Public Health who co-authored the Maryland study. USDA waivers allowed for innovation in preparing and distributing meals to meet student needs. Availability and accessibility of meals improved participation.
"We see now that out-of-school meal time is a really crucial time," said Gross, an APHA member.
APHA has repeatedly called for expanding children's access to school meals. The Association is a member of the National Alliance for Nutrition and Activity coalition, which advocates for child nutrition programs that protect and strengthen evidence-based nutrition standards for school meals and other foods sold in schools. Through the coalition and separately, APHA has supported strengthening, protecting and expanding access to school nutrition programs.
In April, USDA announced an extension of school meal waivers through the 2021-2022 school year. Four months later, Johns Hopkins and Maryland Hunger Solutions issued a brief saying the USDA waivers issued in response to the COVID-19 pandemic should be made permanent.
"Program flexibilities provided by COVID-19-related nationwide waivers have reduced longstanding barriers to (summer food service program) participation while simultaneously reducing the administrative burden on sponsors, increasing participation numbers and making the SFSP more efficient and effective in addressing food insecurity," the policy brief said.
Copyright The Nation's Health, American Public Health Association