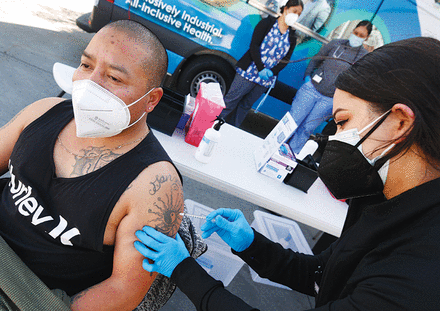 Established in January under a presidential executive order, the COVID-19 Health Equity Task Force was created to address health inequities related to the COVID-19 pandemic and to help prevent such inequities from recurring in the future.
In September, the task force met for the seventh time, with members approving proposed priorities, suggested outcomes and 55 final recommendations. The recommendations call for prioritizing vaccinations, testing and treatment in underserved communities, and mitigating COVID-19 risks in carceral settings, among other measures.
Task force Chair Marcella Nunez-Smith, MD, MHS — an associate professor of medicine, public health and management and associate dean for health equity research at Yale School of Medicine — presented on health equity at APHA's 2021 Annual Meeting and Expo in October. She spoke with The Nation's Health about the task force and her work as a senior advisor to the White House COVID-19 Response Team.
Where do we begin as a nation to address persistent U.S. racial and ethnic disparities?
We didn't get to this place of deep entrenched inequities across every sector overnight. There's a lot we need to do urgently, but we have to take a long view. It's going to take time to reverse the harms that have come from the structures and policies and processes that created these inequities in the first place. I don't think we have the luxury of saying, "first we will tackle this, then we tackle that."
The way we've tried to organize our work in the task force is by bucketing recommendations into access to care, accurate data, community expertise, equitable policies and effective communications, which I hope is helpful to their implementation.
Will these recommendations be put into place?
We were really excited on the task force to realize that at least 57%, if not more, of the recommendations are already in process or have been fully implemented by the administration. And you can see, we've had success in closing the gaps in the racial and ethnic vaccination rates.
It's really exciting. We needed to have the data to have health equity metrics, to be making sure our communication and community engagement strategies are reflective and culturally and linguistically aligned. We were starting to feel on the ground that they were, and to hear it from our partners that the gaps were closing.
What is motivating people to get vaccinated? And how do we get unvaccinated Americans on board?
Different people are going to be motivated and incentivized for different reasons. It's kind of just figuring out: What do people need to be able to feel confident and make the decision to get vaccinated? For a lot of people, it's their jobs; they're getting it because it's mandated.
One of my good friends…said to me, "I want you to know that I got vaccinated last week because my employer said that I have to." What I really loved about our conversation was that he wasn't angry. He felt like he'd had the time now to do his research, talk to people. So this was actually just the last step.
Hearing that was so valuable because he's somebody who was so close to yes, and having an employer say, "Get vaccinated," got him there. I think that we're seeing some of those mandates work.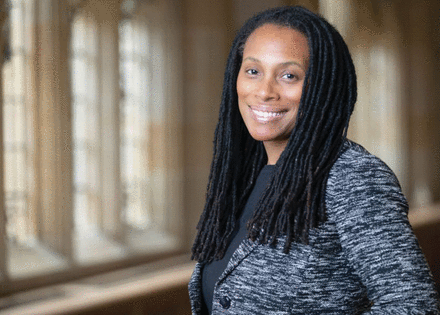 How can we reach rural areas lagging behind in vaccination rates?
We're most certainly paying very close attention to geography. I think we're watching to see what happens in terms of vaccine mandates in rural communities where there are a lot of smaller businesses. The strategy from the federal administration remains the same. We're investing in providing resources and supporting easy, accessible, free vaccines; we're also making sure we're sending resources to partners on the ground.
The grassroots, community-based and faith-based organizations are trusted messengers. I've been able to have conversations and host several roundtables at the White House with rural leaders all through the course of the pandemic.
What are your thoughts on health workers who are refusing to be vaccinated?
The question of vaccine readiness is an interesting one in health care, and we physicians are part of that group. I think the latest I saw was that 96% or 98% of doctors are now vaccinated. But health care is a pretty big umbrella. In terms of health care workers, it's another place where we're seeing mandates making a real difference.
But there are structural things to consider. I know one of the things in my own health care system, for example, is that people needed time off. When we looked at people who worked in facilities, they said, "I don't want the vaccine because I hear I might need to take two days off after the shot to recover, and I don't have that time off." So, once we were able to provide time off, they got vaccinated.
Not all health care workers who haven't gotten vaccinated are vaccine skeptical. Some are, but I think there were a lot of those structural issues early on. It's harder and harder, I think, to find health care workers who argue with the effectiveness of the vaccine. And, of course, it's been safely given hundreds of millions of times at this point.
What is the future for vaccination uptake?
I'm cursed with optimism. We're aiming for 100% vaccinated. I'm really hopeful that we're going to get there. We wanted to close the gap on race and ethnicity. We also want to close the gap in geography and the gap across the political divide — one that really shouldn't exist in the first place.
We're going to keep working to close the gap in all communities. We're not done yet. But it's exciting. It's all going in the right direction, it seems. My inbox is full of all kinds of different opinions, though, so we're going to put our heads down and keep working.
For more on the COVID-19 Health Equity Task Force final recommendations and implementation plan, visit bit.ly/hetaskforce.
Copyright The Nation's Health, American Public Health Association