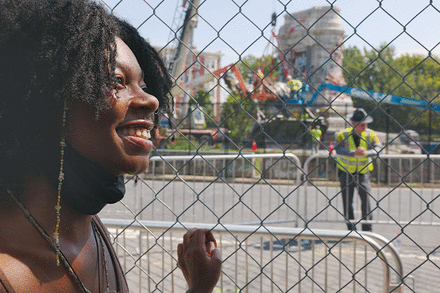 The movement for racial and social justice that swept the nation in recent years has drawn greater attention to life-threatening inequities, bringing widespread promises of reform along with it.
A new initiative will allow communities to build on that momentum and follow through on their commitments to change. In October, Healing Through Policy: Creating Pathways to Racial Justice — an initiative of APHA, the de Beaumont Foundation and the National Collaborative for Health Equity — released a set of policy papers that local leaders can use to improve health and well-being.
"It takes more than talk to move the needle to become a healthier nation — we need action through policy change," said Georges Benjamin, MD, APHA executive director, in a news release. "The policies and practices shared through Healing Through Policy have been used successfully to support lasting change. They have real potential to improve health and address inequities, and I encourage leaders and policymakers to customize them for their communities."
The policy papers focus on topics such as law enforcement, economy, racial healing and relationship building. Each paper shares real-life examples of the way racism and health equity are being addressed in communities across the U.S.
For example, the city of Charleston, South Carolina, created a Special Commission on Equity, Inclusion and Racial Conciliation, and in August released recommendations on ending systemic inequities in the city. Such work can serve as a model for other communities.
Many local leaders recognize the impact of racism on community health, according to Tia Taylor Williams, MPH, CNS, director of APHA's Center for Public Policy. The APHA center tracks racism declarations made across the U.S., logging more than 200 to date and sharing them online. The healing initiative offers a framework to guide communities toward lasting social change, she said.
"We are hoping that Healing Through Policy provides options for those localities who have a made a declaration, or really want to do something progressive to address racial inequity but may be struggling with what to do next," Williams told The Nation's Health.
Advancing racial equity and justice requires acknowledging that racism exists, correcting misconceptions that fuel racism, and facilitating healing in communities, according to the initiative.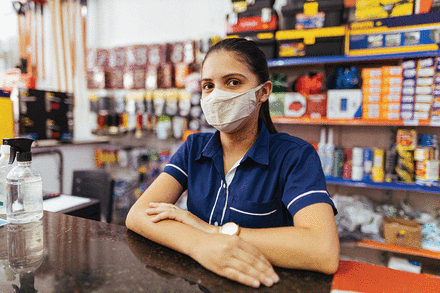 "We are interested not just in creating an America without health disparities or economic inequality, but an America that has come to grips with its racist past, reconciles that and moves beyond it by doing the work to heal," Gail Christopher, DN, executive director of the National Collaborative for Health Equity, told The Nation's Health.
Policies and practices discussed by the initiative have been reviewed and supported by an advisory committee of experts, advocates, community representative and other stakeholders. Among the examples shared in the policy papers:
At least 11 cities, including Pittsburgh and Compton, California, are piloting universal basic income programs, helping to keep low-income people out of poverty.

San Francisco redirected $120 million from law enforcement to work on youth development, housing, health and well-being in Black neighborhoods.

In Denver, the city school board passed the Know Justice, Know Peace Resolution, which adds humanizing and antiracist lessons to its school curriculum and professional development training for teachers.

An organization in Chicago has trained more than 100 community members to host racial healing circles.

Los Angeles' living wage ordinance requires employers to offer a wage that includes health insurance at no cost to employees.

In Virginia, Loudoun County Public Schools redesigned public space for an interpretive display honoring Black residents who upheld education during school segregation.

To increase healthy food retail, Birmingham, Alabama, updated its zoning laws to create a Healthy Food Overlay District.

The Philadelphia City Council appropriated $500 million to support legal representation for low-income renters in housing cases.
The five new policy papers are being distributed to leadership organizations such as the U.S. Conference of Mayors, National League of Cities, National Civic League, and National Association of County and City Health Officials. The groups in turn will disseminate them to local decisionmakers across the country.
The Healing Through Policy initiative recognizes that along with policies and practices, attitudes and motivations must change, said Brittany Giles-Cantrell, MPH, a senior program officer at the de Beaumont Foundation.
"If we neglect the importance of changing the false narratives racism has taught us about one another, we'll only develop policy without actually shifting the feedback loop that justified the creation of race-based policies in the first place," Giles-Cantrell told The Nation's Health.
Participants in APHA's 2021 Annual Meeting and Expo can learn more about the Healing Through Policy: Creating Pathways to Racial Justice initiative at virtual session 3011 on Monday, Oct. 25. An interactive workshop later that day, session 2060, will guide attendees in discussions on racism as a public health crisis and share strategies for action.
For more information on Healing Through Policy and the policy papers, visit www.apha.org/healing-through-policy.
Copyright The Nation's Health, American Public Health Association