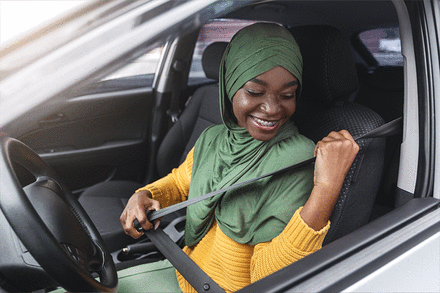 In June 1992, the Centers for Disease Control and Prevention launched a center dedicated to providing leadership in preventing and controlling injuries using a public health approach. Since then, the CDC Injury Center has been the launchpad for public safety initiatives, ranging from motor vehicle safety to violence prevention. Today, the center is focused on protecting youth by reducing adverse childhood experiences, combating overdose deaths and reversing the trend of increasing suicides in the U.S.
Debra Houry, MD, MPH, has led the center since 2014 and has overseen many significant developments, including CDC's pivotal 2016 guidelines on chronic pain and opioids prescribing. In fall 2021, she was named CDC acting principal deputy director. Houry talks with The Nation's Health about her experiences and the Injury Center's priorities, accomplishments and future.
How has your experience shaped your priorities and your approach to leading the Injury Center?
Way back, when I was in med school, I combined my medical degree with a Master of Public Health because I really thought that there should be that connection between public health and clinical medicine. Working in the ER, I saw all the injuries and violence and overdoses that could be prevented. Then I went to Emory and taught injury and violence courses and did research in the emergency department on violence and substance use. It continued to feed my interest in violence prevention, and I wanted to have that impact at the national level.
The experience of being in an ER has helped me with some practical experience. I can triage what needs to be taken care of immediately versus later, make decisions based on data at hand and revise actions, if needed, when I get new information. What's really important is that I've been able to understand firsthand how our work impacts patients and clinicians and communities. And now I see that the population is my patient.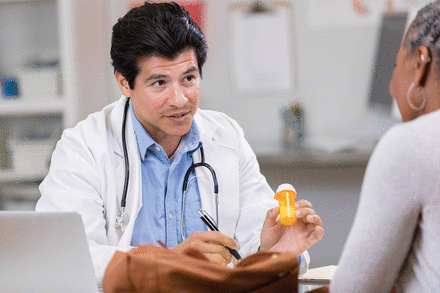 What are some accomplishments at the Injury Center?
One is that we really scaled up our overdose prevention work. It was a pilot program in a few states and now it's a near national program in 46 states. We also launched the first-ever suicide Vital Signs for CDC a couple of years ago and that really showed how suicide is a public health problem. And then being able to launch our firearm research funding. That was, I think, a really great accomplishment. There's been a dearth of funded federal research, and so to be able to launch that allows researchers to start filling those gaps.
How have the strategies for prevention and care changed over the years for deaths of despair?
I think about it from the ER lens: If I can prevent people from coming in the first place, that's a significant impact, really focusing on things like primary prevention. (For example), if we focused on some of the issues around kids, make sure they've got positive interpersonal skills — such as resiliency, social skills and conflict management — that can later prevent substance use or violence.
Instead of being focused solely on what you do after an overdose or after a suicide has happened, how do you prevent that in the first place? (We're) really focusing on primary prevention and realizing that these issues are all preventable.
When you look back on the partnerships created during your tenure, are there any moments or stories that stand out?
One of my favorite things has been to go on site visits to really see our work in action. And I remember a site visit in Baltimore where we met with a program that we were funding from violence interrupters. And these young men were able to deescalate conflicts and prevent youth violence with fatal injuries. Just being with them out on the street and hearing their stories and seeing what they could do in the neighborhoods was amazing. I do like to see the concrete, tangible results that our work has done. An example is our prescription drug monitoring program. So, when I'm in clinic now, I can log into a patient's record and click on it and review their prescription histories. And CDC funding and guidance helped make this happen. A few years ago, I'd have to click out of my electronic health record into a separate database to review this information.
How has the public's attitude toward injuries and injury prevention changed over the years?
I think about when I was a child, and how so much has changed since then — riding in the backseat of a car without a seat belt or even in the way back of the car.
Now, seat belts are lifesaving mechanisms that everybody uses. Bike helmets are much more acceptable. People realize that traffic injuries are preventable and not accidents. When you look at recent changes in public norms, (you see) things like harm reduction — realizing that drug use should not be stigmatized. And suicide is now recognized as a public health issue, and that we really support seeking mental health care for it and talking about it.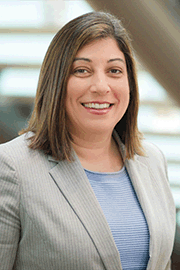 What do you see as the future vision of the Injury Center?
Continuing to focus on upstream prevention efforts. We know from decades of research that exposure to adverse childhood experiences, or ACEs, really increases the risk for overdose and suicide. By preventing ACEs, it can have a long-term impact on public and population health. Having that coordinated approach that addresses the interrelated crises of exposure to ACEs, overdoses and suicide is really important.
This interview has been edited for style, clarity and length.
For more on CDC's Injury Center and anniversary, visit www.cdc.gov/injury. For more on the connection between ACEs, overdoses and suicide, visit www.urgentrelatedpreventable.org.
Copyright The Nation's Health, American Public Health Association