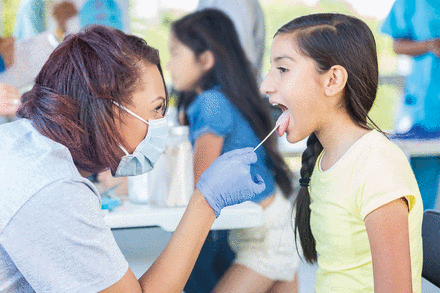 In January, Carole Johnson, MA, became the new administrator of the Health Resources and Services Administration, which bolsters health care for underserved people in the U.S. and supports the health workforce.
A recent member of the White House COVID-19 Response Team, Johnson previously served as commissioner of the New Jersey Department of Human Services and as public health lead of the Domestic Policy Council. Johnson talks with The Nation's Health about HRSA's ongoing commitment to health equity in America, lessons learned from the pandemic and how to build the public health workforce.
What health equity strategies will HRSA prioritize for its fiscal year 2023 budget?
I really think of ourselves as an equity-focused organization, because so much of what we do every day is about reaching underserved, under-resourced, geographically isolated communities.
With the Biden administration, the priority of doing all of our work with an equity lens has been in high relief. And so much of what we intend to do in 2023 is really focused on closing some of those critical disparities.
We cannot talk about this conversation at HRSA without talking about our work in maternal health, and the sort of gaping disparities in maternal health, and that unacceptable mortality rate for Black woman relative to other women when it comes to childbirth and the postnatal period. You will see in our FY 2023 budget a real commitment to addressing these issues.
By thinking differently about the workforce, we had new investments in growing the doula workforce, in growing the midwife workforce. Also thinking differently about the way we deliver services, so really a commitment to thinking about the social determinants of maternal health, and to focus on maternal mental health.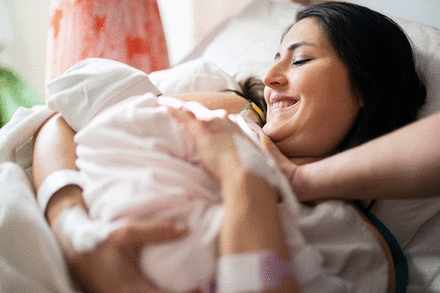 What are HRSA's main strategies to help America become the healthiest nation?
Our Ryan White HIV AIDS program is critical to this work for us. We see that as a high priority. And then also making sure that we're valuing and supporting and identifying ways that we can ensure that people have the highest possible quality of life who are in HIV care.
We are the home of the Maternal and Child Health Bureau that runs the Maternal and Child Health Block Grant. Many of your members helped implement it in states and localities across the country.
And then the third is primary care. Primary care is so much of what we do at HRSA. HRSA-funded community health centers provide care to almost 30 million people across the country. And so ensuring that we have the highest quality primary care — and that primary care is inclusive of mental health care — is really important for us.
What lessons can be drawn from the COVID-19 pandemic about U.S. health?
I think as a nation, we've learned so much about how important it is for us to really build capacity, not only in the public health infrastructure, but also in communities that historically have been underserved, under-resourced or geographically isolated.
It is worth noting that community health centers, rural health clinics have really stepped up to respond to COVID, and have become sort of community hubs for vaccination (and) testing. They're the place that everyone turns to distribute home tests, to distribute masks to underserved communities, because they have the footprint. They are trusted messengers. So I think it's critical for us to take that learning going forward.
Also, as part of the American Rescue Plan, HRSA had the opportunity to run grant programs for community-based organizations, which allowed us to be able to give community based-organizations across the country resources to support trusted messengers, deliver messages about factual information about vaccination and help people overcome vaccine hesitancy. And so it was a real opportunity for us as an agency to continue to build our partnership with those critical organizations on the ground that are so trusted.
What can be done to increase and retain the public health workforce?
It's such a critical question. We need to make sure there are career ladders for people in public health, we need to make sure that people who are in public health feel well-supported and that they're in healthy environments that are supporting their mental health and well-being.
We need to make sure that the public health workforce feels as valued as we as Americans know they are, and the debt of gratitude owed to the public health workforce for the last two plus years.
Much of it is about supporting recruiting and training and ensuring we have a strong public health workforce, but it's also about making sure that it is a robust career choice that people make and feel rewarded in that work.
We are about to announce a health equity fellowship program. We're going to bring the next generation of fellows into HRSA to have exposure to the work that we do here and hopefully create real opportunities. We're thinking not only about the pipeline for the community, but also how we build the future for our agency as well.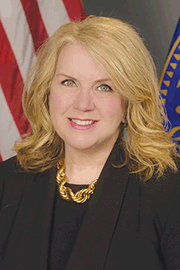 What is most rewarding about being HRSA's administrator?
The short answer to that question is mission, mission, mission. There is no place with a better mission than HRSA. We are the agency that is here to deliver services and support the health care needs of individuals in some of the hardest hit communities by COVID. And we are focused day in and day out on equity, ensuring that people in underserved, under-resourced, isolated, geographically isolated rural communities are getting the support and services they need, both in terms of health care delivery, but also the workforce that they need.
This interview was edited for style, clarity and length.
Copyright The Nation's Health, American Public Health Association