Challenges to the new U.S. health reform law will come from all sides in the next few years, according to health advocates, but the goal of the public health community should be to keep the focus on the need for prevention.
"The next two years are going to be very hard for us in public health," APHA outgoing President Carmen Nevarez, MD, MPH, told more than 400 attendees of APHA's November Summit on Health Reform, held at the start of the Association's 138th Annual Meeting.
"People will be trying to push prevention and prevention funding over into the background," Nevarez said. "We need to make sure we are able to precisely communicate why this is important for our country."
The law, known as the Affordable Care Act, will expand coverage to 32 million additional people by 2014, according to the U.S. Department of Health and Human Services.
Several portions of the act have already gone into effect, including those that allow coverage through a parent's insurance for children up to age 26, a prohibition against denial of coverage for pre-existing conditions and rules regarding coverage for immunizations and health screenings.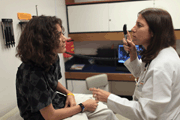 Those parts of the law are already having a positive impact, according to Howard Koh, MD, MPH, assistant secretary for health of the Department of Health and Human Services, who also spoke at the APHA summit.
Starting in 2011, the law begins to focus on preventive services. It will eliminate cost-sharing for preventive services for Medicare recipients, provide grants to small businesses that establish wellness programs and require chain restaurants to print nutritional content information on packages.
This year will also see the ramping up of the National Prevention, Health Promotion and Public Health Council. Chaired by Surgeon General Regina Benjamin, the council is tasked with coordinating prevention activities with a strategy that stretches across federal departments and aims to prevent disease and promote health. The council is composed of senior government officials from numerous agencies and departments and will make recommendations to President Barack Obama and Congress.
The council sent its first status report to the president in July. Benjamin said the administration wants to use the national prevention strategy to reshape "how we think about health in the government and throughout the nation."
"Our hope is to help move us from a system of sick care to a system of wellness and prevention," she said at the summit.
In the wake of November elections, health reform is now facing additional challenges. Many of the newly elected members of Congress have vowed to stymie the new law, summit speakers said, adding to the challenges facing public health supporters who want to see the law fully enacted.
The 2010 mid-term elections saw a shift in leadership in the House of Representatives. Incoming Majority Leader John Boehner, R-Ohio, has vowed to try to repeal the Affordable Care Act. Even if repeal efforts fail, lawmakers may hold up funding for portions of the bill.
Congressional leaders have also said they will hold numerous hearings on health care, prompting Anthony Iton, MD, JD, MPH, senior vice president for healthy communities at the California Endowment, to tell summit attendees and government officials to "dust off their testimony outfits."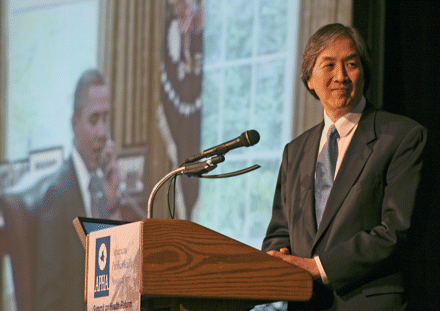 Much of the summit focused on the question of what happens next. With uncertainty about what Congress will fund and what changes the new Congress might make to the law, attendees said they want to be able to communicate clearly about reform.
Summit speakers also encouraged health workers to talk to their elected representatives, a theme that carried throughout the APHA Annual Meeting.
"It's not going to be enough to study health reform," Nevarez said. "You're going to have to be activists. Stand up, get going, write letters, call congressmen and women and really write our agenda."
Moving forward, the goal for public health officials should be to help health reform succeed, summit attendees were told. Advocates can work with insurance companies designing plans that put an emphasis on wellness and prevention.
In addition, said John Auerbach, MBA, commissioner of the Massachusetts Department of Public Health, decisions will be made on the basis of cost savings. Public health needs to pay greater attention to proving that prevention can save money.
Finally, he said, it is fundamental for public health to adapt to health reform.
"Around the country states are pulling together teams," he said. "Often Medicaid folks are at the table, insurance is at the table. We need to make sure public health is too," Auerbach said.
The meeting was APHA's first health reform summit. The Association will hold a Midyear Meeting, "Implementing Health Reform — A Public Health Approach," in Chicago June 22–24.
Copyright The Nation's Health, American Public Health Association