Monroe County, Ill., is home to a 7.4 percent low birthweight rate, 9 percent of adult residents smoke and 8 percent are uninsured. Next door in St. Clair County, Ill., the low birthweight rate is 9.4 percent, 22 percent of adults smoke and 13 percent are uninsured.
Such significant disparities between residents who may live only a few miles apart is one of many issues brought to light by this year's County Health Rankings.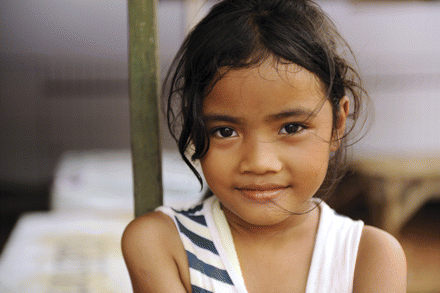 Released in April, the third annual County Health Rankings report ranks the counties within every state, using health outcomes as the primary indicators for assessing a county's health. To assign ranking, researchers gathered data on premature death, poor physical and mental health days, smoking, physical activity rates, teen birth rates and motor vehicle deaths, among many other factors. The report also takes into account environmental factors, such as poor air quality days and access to healthy foods, and clinical indicators, such as mammography and diabetes screening rates.
"All public health is local," said APHA member Patrick Remington, MD, MPH, co-director of the County Health Rankings project, which is sponsored by the Robert Wood Johnson Foundation. "When you focus your lens at the state level, you're able to see even more variation…and the resolution of your view depends on what policies you're considering. Since public health really is administered at the state and local levels, this helps people get a better look."
The online rankings report is the only tool of its kind, offering users a color-coded map of each state's counties. In addition to considering traditional health indicators to calculate a county's rank, researchers also included many social determinants of health as well.
For example, in Monroe County, the child poverty rate is at 6 percent, 91 percent of residents graduated from high school and there was a 7.8 percent unemployment rate. In St. Clair County, 81 percent of residents finished high school, the child poverty rate is 23 percent and unemployment is almost 11 percent. Despite their geographical proximity, St. Clair County ranks 94 out of 102 Illinois counties in regard to health outcomes, while Monroe County is ranked 13 in health outcomes.
It is common for a state's highest- and lowest-ranking counties to be located near one another, Remington said. He said the pattern often emerges as cities decline and residents begin moving into the surrounding suburbs.
"It's a pattern that repeats itself in nearly every state," he said. The rankings report documents the sharp differences between urban and suburban areas, he said, with the least healthy counties also home to a state's poorest communities.
"You can see a dramatic difference right along county lines," said Remington, who serves as associate dean for public health and as a professor of population health sciences at the University of Wisconsin's School of Medicine and Public Health. "It does call into question what we as a public health community or as a society feel about these differences…they're definitely notable and I consider them to be unfair."
A major goal of the County Health Rankings report is to broaden awareness about the social determinants of health, said Remington, who noted that 40 percent of a county's ranking is based on social and economic indicators.
Examining social determinants is an important step toward addressing disparities within and between communities, according to Georges Benjamin, MD, FACP, FACEP (E), executive director of APHA.
"By identifying the social and economic factors that are influencing health, public health workers at the local level are better equipped to create and tailor programs and interventions that can address the needs of their specific communities," he said. "This is a very powerful tool for improving community health."
Remington said he hopes both residents and policymakers use the County Health Rankings report to drive healthy changes in their communities. He added that public health practitioners can't do it alone.
"This is a call to action, but also a challenge to figure out ways to work together," he said.
"Putting this information at the fingertips of the general public has been one of our major accomplishments," Remington said. "We get the public to be interested in these results and along the way, the media and policymakers also become very interested."
In addition to the rankings report, the Robert Wood Johnson Foundation, along with Virginia Commonwealth University's Center on Human Needs, debuted the County Health Calculator last year. The calculator is an interactive, online tool that lets Web visitors view the relationship between education and premature death rates by county.
For more information or to download the 2012 edition of the County Health Rankings, visit www.countyhealthrankings.org or www.countyhealthcalculator.org.
Copyright The Nation's Health, American Public Health Association