The Office on Women's Health's coordinates women's health efforts across the U.S. Department of Health and Human Services, working collaboratively with other federal agencies and external partners to address crucial women's health topics, such as sexual assault prevention.
Tell us why the Office on Women's Health is involved in sexual assault prevention.
Sexual assault is a serious public health issue that is more likely to affect women. In addition, sexual assault can have profound and long-lasting negative health effects. OWH identifies violence against women in any form as one of our focus areas.
The Office on Women's Health believes that every woman has the right to live her life safely and free of violence. Yet in the United States, 1 in 3 women has experienced some type of sexual violence, most often from an intimate partner.
Among women who are raped, about half develop post-traumatic syndrome disorder. Women who have gone through trauma are more likely than men who've experienced trauma to develop PTSD.
People who have experienced sexual violence, physical violence or stalking also suffer serious side effects from it. They are more likely to experience headaches, long-term pain, trouble sleeping, asthma, irritable bowel syndrome, anxiety, depression, self-injury or suicide.
What is the Office on Women's Health doing to address and prevent sexual assault?
In July 2016, the HHS OWH awarded nine cooperative agreements totaling approximately $2 million to organizations that support colleges and universities in their efforts to prevent sexual assault on their campuses. The three-year College Sexual Assault Policy and Prevention Initiative provides funding to increase awareness of sexual assault on college campuses and implement successful prevention policies.
Those awarded collaborate with and provide technical assistance to organizations in position to influence policy at post-secondary schools — colleges, universities, technical schools, community college and trade schools — across the U.S. and its territories.
What is public health's role in sexual assault prevention?
As discussed in the Center for Disease Control and Prevention's "Sexual Violence Prevention: Beginning the Dialogue" report, the role of public health sexual assault prevention programs is to implement population, environmental and system-level strategies that prevent sexual assault from occurring.
The role of public health in sexual assault prevention is to address the "upstream" factors or circumstances that result in sexual assault. The public health approach is one that is community-oriented. It takes the responsibility for preventing sexual assault from victims and advocates, and involves the entire community — including women, men and youth — to prevent sexual violence
What do we mean when we talk about "consent?"
Consent is a clear "yes" to sexual activity. This means that you know and understand what is going on — i.e., you are not unconscious, blacked out, asleep or underage — know what you want to do, are able to say what you want to do and are not impaired by alcohol or drugs.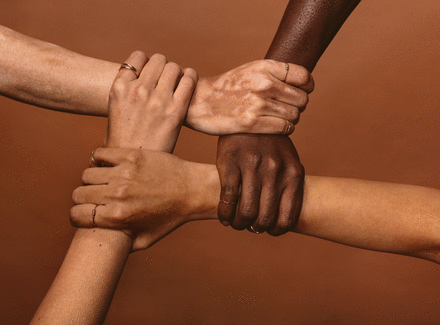 Not saying "no" does not mean you have given consent. Sexual contact without consent is sexual assault or rape. Consent is an ongoing process, not a one-time question.
If you consent to sexual activity, you can change your mind and choose to stop at any time, even after sexual activity has started. Past consent does not mean future consent. Giving consent in the past to sexual activity does not mean your past consent applies now or in the future.
Saying "yes" to a sexual activity is not consent for all types of sexual activity. If you consent to sexual activity, it is only for types of sexual activities that you are comfortable with at that time with that partner. For example, giving consent for kissing does not mean you are giving consent for someone to remove your clothes.
What should someone who has been sexually assaulted know?
Sexual assault is never your fault. It may be frightening to think about talking about the assault, but it is important to get help. You can call the National Sexual Assault Hotline, at 800-656-4673, or the National Domestic Violence Hotline, at 800-799-7233, any time, day or night. The calls are free and confidential.

If you are in immediate danger or need medical care, call 911.

After a sexual assault, you may feel fear, shame, guilt or shock. All of these feelings are normal, and each survivor can feel a different range of emotions at different times in the recovery process.

If you are seen by a health professional, ask them about medication that can be used to prevent pregnancy and many sexually transmitted infections, including HIV.

Ask if there is a sexual assault forensic examiner or a sexual assault nurse examiner. These experts have special training to help examine you and provide care after sexual assault.
For more sexual assault resources from OWS, visit:
Copyright The Nation's Health, American Public Health Association