Gender-based violence, including sexual violence, disproportionately affects women and girls. According to the Centers for Disease Control and Prevention, nearly 1 in 3 women experience sexual violence in their lifetimes, with generally higher rates among people who are LGBTQ and racial and ethnic minorities.
Most sexual violence is committed by male perpetrators, a fact that has complicated the role of men and boys in resisting sexual violence.
Involving men and boys in prevention efforts requires holding them accountable for the ways that they contribute to sexual violence, whether inadvertently or not. Creating a culture free from gender-based violence means treating men and boys as part of the solution.
Eradicating gender-based violence begins with addressing the ways that men are conditioned to interact with and view women, which often begins at a young age. Alicia Gill, MSW, director of research and program evaluation at YWCA USA, noted that young girls are often told that boys who hurt them like them.
Men and boys need to unlearn harmful social and gender norms and replace them with concepts such as affirmative consent, in which all physical contact is freely given and enthusiastic, she said.
It may not be that men and boys do not want to engage in sexual violence prevention efforts, but that they lack the tools necessary to be strong allies.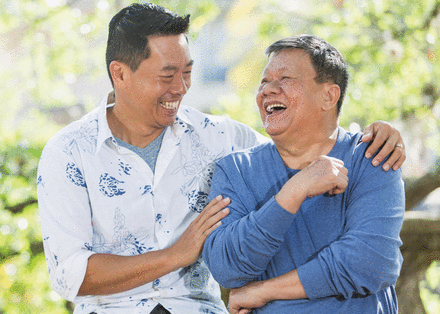 "What's sometimes missing in the conversation is skills and strategies that actually promote consent and healthy relationships," Virginia Duplessis, MSW, program director for public health and domestic violence partnerships at Futures Without Violence, told The Nation's Health.
The conversation does not have to be entirely negative, she said. It is important to discuss the consequences of sexual violence, but also to help men and boys understand what constitutes healthy and safe behavior and how to be a good partner.
One such learning opportunity is Futures Without Violence's Coaching Boys Into Men program, one of the few programs deemed a promising approach to preventing sexual violence by CDC. Coaching Boys Into Men equips high school coaches with resources to teach male athletes healthy, respectful behaviors and curb gender-based violence.
"Athletic coaches play an extremely influential and unique role in the lives of young men, often serving as a parent or mentor to the boys they coach," according to Futures Without Violence. "Because of these special relationships, coaches are uniquely poised to positively influence how young men think and behave."
Empowering men and boys to help prevent gender-based violence also requires a critical look at masculinity, and how it can be harmful to people across the gender spectrum. Men and boys are not immune to sexual violence, but social norms can perpetuate the idea that men cannot be victims or show emotion. Such notions constitute toxic masculinity, or the behaviors and attitudes that skew masculinty to embody aggression, violence and cruelty, particularly toward people who do not identify as men.
Da'Shaun Harrison, a student and activist at Morehouse College, works to address the intersections of oppression and sexual violence. Harrison created a campus climate task force to combat sexual violence and antagonism toward women and LGBTQ people.
"Anti-queerness and sexual violence go hand in hand," they told The Nation's Health.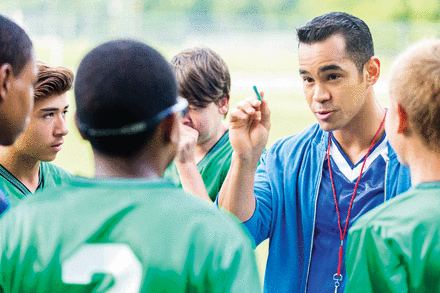 Hostility toward sexual and gender minorities makes it especially difficult for men and masculine people to show vulnerability and for male survivors to come forward, Harrison said. But male survivors who are able to share their experiences can help break down the toxic masculinity that contributes to gender-based violence as a whole. That is why Harrison is vocal about being a survivor, in the hope of creating more awareness and understanding. They ask for men to commit to rejecting the homophobia and toxic masculinity that have caused others harm.
Even with obstacles to overcome, the participation of men and boys is vital to making inroads on gender-based violence.
For more on gender norms, visit www.futureswithoutviolence.org/engaging-men/coaching-boys-into-men.
Copyright The Nation's Health, American Public Health Association