With a significant body of research showing restrictive gender norms help increase and normalize sexual violence, many public health advocates and researchers are tapping those norms as key intervention points for curbing violence.
Gender norms are a set of societal expectations or ideas that can govern how men and women behave and present themselves, often perpetuating harmful stereotypes and discrimination.
"One of the important lenses that public health brings is this notion of understanding what the underlying contributors are," said APHA member Rachel Davis, MSW, managing director at the Prevention Institute. "Public health is already in a position to engage multiple sectors, and that lets us move forward in changing norms and environments."
Both the Centers for Disease Control and Prevention and the World Health Organization call for promoting healthy social norms as a means of preventing violence. In CDC's 2016 report "Stop SV: A Technical Package to Prevention Sexual Violence," the agency noted that "studies show that individuals and communities adhering to restrictive and harmful social norms are more likely to perpetrate physical, sexual and emotional violence against women." Many of the programs and practices that public health workers use to prevent sexual violence, such as bystander training, can also help change and shape gender attitudes that normalize violence.
"Dramatic change is possible," Davis told The Nation's Health. "(Look) at how norms have changed around breastfeeding and family planning."
In 2006, Davis co-authored "Sexual Violence and the Spectrum of Prevention: Towards a Community Solution," a CDC-funded report that identified norms that perpetuate sexual violence risk, such as norms that limit women's opportunities, and highlighted a spectrum of prevention efforts that positively impact norms, from healthy relationship education for youth to programs that engage men and boys in discussions on masculinity and violence.
Davis and her colleague Lisa Fujie Parks, MPH, associate program director at the Prevention Institute and a co-author of the 2006 report, both noted that public health has decades of experience in the kind of cross-sector partnership-building that leads to widespread norm change. The drastic change in norms around cigarette smoking are one such example, they said.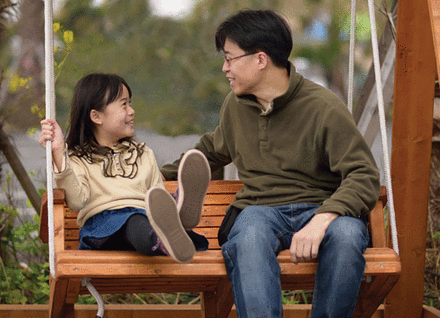 "We do see norms shift at a population level when a public health approach is applied," said Parks, who added that the role of harmful gender norms is increasingly being acknowledged in violence prevention efforts. For example, she highlighted the city of Milwaukee's new "Blueprint for Peace," released in November, which specifically calls out "harmful norms about masculinity and femininity" and their association with sexual and domestic violence.
Shifting harmful gender norms, however, needs to start early and focus on parents too, said APHA member Kristen Mmari, DrPH, an associate professor at Johns Hopkins Bloomberg School of Public Health. Mmari is a lead researcher with the Global Early Adolescent Study, findings from which were published last year in the Journal of Adolescent Health. She and fellow researchers spent years surveying young people ages 10 to 14 and their parents in 15 countries, including the U.S. They found that across countries, boys and girls are internalizing gender norms that position girls as vulnerable and needing protection and boys as strong and independent at fairly young ages. And the main enforcers of those norms, they found, are parents.
"What we learned is that these norms are being solidified much earlier than we thought," Mmari told The Nation's Health. "So in terms of public health practice, we need to think about targeting and talking about gender norms at a much earlier age and we really have to start with parents."
For more on gender norms and sexual violence, visit www.preventioninstitute.org or www.cdc.gov/violenceprevention/sexualviolence.
Copyright The Nation's Health, American Public Health Association