It is a recognition among peers. It can boost a shrinking budget. And it signals to communities that they can get quality care where they live.
More and more, state and local health departments are seeking and receiving accreditation, the acknowledgement of high-quality, high-performing service of departments across the country via peer review by the Public Health Accreditation Board. Accreditation shows a department meets a set of nationally recognized performance standards. In February, nine health departments received accreditation, bringing the total number of accredited departments across the country to 220. Florida's entire statewide health department system is also accredited. Nearly 70 percent of the U.S. population is served by a health department that meets PHAB standards. But with another 167 departments currently undergoing the accreditation process, the number of accredited departments could double in just a few years, said Kaye Bender, PhD, RN, FAAN, president and CEO of the Public Health Accreditation Board and an APHA member.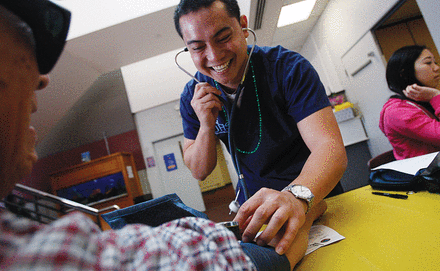 For the nine departments that received accreditation in February, the years-long process toward their goal was a no-brainer. The diverse group included the Cascade City-County Health Department in Great Falls, Montana; Lincoln Trail District Health Department in Elizabethtown, Kentucky; City of St. Louis Department of Health in St. Louis, Missouri; and Eau Claire City-County Health Department in Eau Claire, Wisconsin.
"This group of newly accredited health departments reflects PHAB's mission to bring the benefits of accreditation to communities of all sizes throughout the United States," Bender said in a Feb. 28 news release. "Several of the health departments accredited this month serve populations in the hundreds of thousands, while four are small health departments that serve fewer than 50,000 people. This range of diversity shows that with the proper planning and support from their community partners, health departments can work to ensure their programs and services are as responsive as possible to the needs of their communities."
Even within departments, public health workers can serve a diverse community. Lincoln Trail District Health Department covers six counties in central Kentucky. Going through the accreditation process, which includes a community needs assessment, helped the department realize community members throughout the district looked to public health for help on some key topics.
Donny Gill, MS, public information officer for the department, told The Nation's Health there was "a lot of overlap" in what communities needed: Substance use, obesity, smoking cessation and secondhand smoke risks were all at the forefront. Going through the accreditation process allowed the department to put programs in place to address those issues, such as a needle exchange that serves as both harm reduction and a chance to interact with people who likely have other health needs that are not being met by public health elsewhere, Gill said.
Since the first round of public health department accreditations were bestowed in 2013, the process has been the same: Health departments perform a self-assessment, then apply to PHAB. They share documentation of how their work achieves the 10 essential public health services — the list of services upon which PHAB bases accreditation criteria — for peer review and are visited for an on-site review. If they make the grade, the department receives accreditation.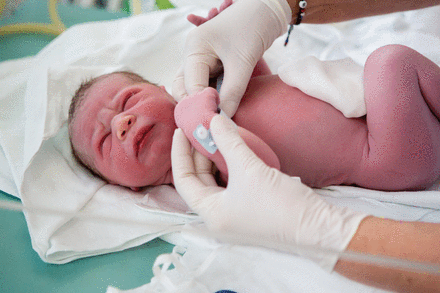 Because the review process takes a few years, Bender said applicants are able to zero in and prioritize the programs and processes that need improvement, and to quickly make adjustments that serve the community.
"(PHAB review) enables them to better articulate their work to the public," Bender told The Nation's Health. "They're better able to package or talk about their good work, particularly in the context of the 10 essential public health services."
Sharing public health department work with the public can also improve community partnerships. The site visit step presented a memorable highlight for the City of St. Louis Department of Health, said Harold Bailey Jr., public information officer for the department.
"We hosted a community partner gathering during this step," Bailey told The Nation's Health. "Public health stakeholders from our community shared how we work together and the value they saw in our relationship. The common theme of the remarks from our partners throughout the gathering centered around the imperative need to work together to access our public health system needs and the necessity of an out-of-the-silo approach to addressing the well-being of the community."
As public health continues to seek quality improvement in outcomes, efficiencies and doing more with less, Bailey said the St. Louis department sees community collaborations as vital to long-term sustainability and capacity-building goals. He noted that partnerships help prevent duplication, coordinate the delivery of services and align solutions to public health issues with community-expressed needs.
Many departments seeking accreditation know it means community partners will see them as a quality service provider, and one to invest in, Bender said. Because of that, departments are able to put that in grant applications that support their public health programs. She said about half of accredited health departments reported that accreditation improved their competitiveness for grants.
"What that means in the context of today's political environment is good government," Bender said. "There's so much that comes out sometimes... (that) makes public health workers, along with a lot of other government workers, feel like that they're not as good or not as respected as somebody who works in the private sector. When departments go through the accreditation process, they open themselves up to peer review. What that means to the public is they can be assured that their health department is a well-run government agency."
PHAB has collected success stories in a new series on its website. "Accreditation Works!" shares first-person accounts from accredited departments on topics as varied as transparency, improved community partnerships and record keeping for performance management. Some of the steps documented are small, but the results are huge, according to the authors.
Those little changes are having big results so far back in Kentucky's Lincoln Trail District Health Department, where Gill said the department had frequently used evidence-based methods to carry out programming, but sometimes did not keep track of the results. Getting wise to record-keeping has already improved performance, he said. And it is likely to help keep the department in the business of serving the community as budget woes increase, something all too familiar for many health departments. Since 2008, the department has lost 61 percent of its staff, and faces a $3 million budget deficit under current legislation. Grant funding helps the department to serve the community effectively and efficiently, he said.
"We were doing a lot of this already, we just weren't documenting," Gill said. "(Our site visit in June 2016) kind of opened our eyes to that. They did comment that we had very strong leadership and good teamwork and a good relationship with our community and community partners. (Accreditation now) gives us access to other forms of revenue through grants. It gives us the opportunity to be leaders in our field as a health department."
In addition to the hundreds of departments currently seeking accreditation, Bender noted that this year brings a new development: the first round of reaccreditation applications from the departments that were initially granted the distinction in 2013. Accreditation lasts for five years, she said, so this is the first time departments will be reapplying.
And PHAB will be refreshing its accreditation standards and measures, with new guidelines scheduled to be released in early 2020.
"With public health changing, we are in the business right now of looking at some of the newer issues and challenges, things like opioid work, work around gun violence, other behavioral health issues and work around health equity," Bender said. "We want to make sure our accreditation requirements stay up to date."
For more information, visit www.phaboard.org.
Copyright The Nation's Health, American Public Health Association