Wisconsin county names racism crisis
In May, officials in Wisconsin's Milwaukee County officially adopted a resolution naming racism a public health crisis, following the lead of the Wisconsin Public Health Association.
Among its many directives, the resolution charges the county with assessing internal policies and procedures to ensure racial equity, working to create inclusive organizations, offering training on the impacts of racism and advocating for policies that improve health in communities of color. The resolution builds on the work already underway at the city's Office of African American Affairs, created in 2016, and is on track to train more than 5,500 employees in racial equity.
"Empowering our leaders to push for change is the next step towards creating equity and transformation in Milwaukee County," said Nicole Brookshire, director of the Office of African American Affairs, in a news release.
The Wisconsin Public Health Association passed a resolution in May 2018 naming racism a public health crisis and called for action.
For more information, please visit https://countymilwaukee.gov.
New Colorado law caps insulin costs
Colorado has become the first state to limit insulin co-pays, capping the price to patients at $100 per month no matter how much insulin a patient needs.
In May, Gov. Jared Polis signed a bill both capping insulin prices and directing the state's attorney general to investigate rising insulin prices and make further recommendations to state lawmakers.
According to the new law, about 20,000 Coloradans are diagnosed with diabetes each year, with nearly 300,000 Colorado adults having been diagnosed with the chronic disease. In the last 14 years, the price of insulin has gone up by 555% when adjusted for inflation.
Tool adds up human cost of lead exposure
A new online tool helps advocates and practitioners calculate the economic benefits of preventing childhood lead poisoning.
The tool, housed at ValueofLeadPrevention.org, allows users to estimate the cost of childhood lead exposure in their states, as well as the economic benefits of adopting interventions that reduce such exposure, such as replacing lead water lines.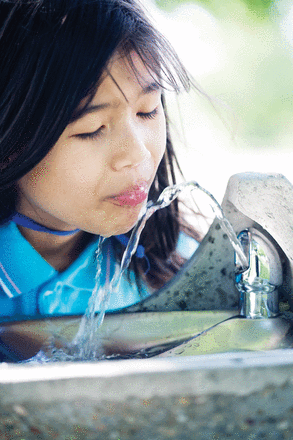 For example, the tool estimates that New York will reap an economic benefit of $184.8 million by investing $141.1 million to replace water lead service lines. In California, investing $210 million in housing repairs that reduce lead exposure could result in gains of $675.3 million.
"This new online tool and data will better equip local leaders to take action and reduce the social and economic burden of lead exposure in their communities," said APHA member Corey Rhyan, senior analyst at Altarum, a nonprofit research and consulting organization that developed the tool.
For more, visit http://valueofleadprevention.org.
Copyright The Nation's Health, American Public Health Association