Childhood trauma hurts development
Growing up in poverty and experiencing childhood trauma can affect puberty onset, brain development and mental health risk, a new study finds.
Published in May in JAMA Psychiatry, the study is based on data from the Philadelphia Neurodevelopmental Cohort, which included nearly 9,500 participants ages 8 to 21. Researchers found that low socio-economic status and the experience of traumatic stressful events, such as a sexual assault, were associated with accelerated puberty and brain maturation, abnormal brain development, and greater incidence of mental health problems, such as depression, anxiety and psychosis.
Traumatic stressful events were mostly associated with post-traumatic stress disorder. However researchers found that just a single episode was linked to a moderate increase in severity for all the psychiatric symptoms studied. Two or more such events had much larger associated impacts, with greater effects among women than men.
"The findings underscore the need to pay attention to the environment in which the child grows," said study lead author Raquel Gur, MD, PhD, a professor in the University of Pennsylvania Perelman School of Medicine, in a university news release. "Poverty and trauma have strong associations with behavior and brain development, and the effects are much more pervasive than previously believed."
Dentists prescribing too many antibiotics
The great majority of antibiotics that dentists prescribe are unnecessary, new research finds.
In a study published in May in JAMA Network Open, researchers examined health insurance claims data between 2011 and 2015, teasing out antibiotic prescriptions dispensed before more than 168,000 dental visits. National guidelines recommend that only high-risk cardiac patients be given antibiotics prior to a dental procedure.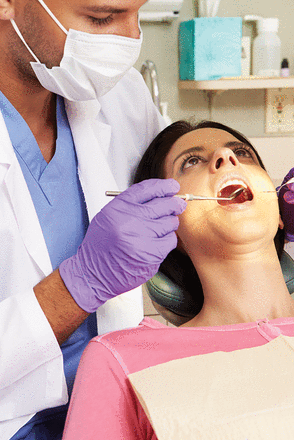 The study found that 81% of prescriptions did not align with the guidelines and were given to people without high-risk heart problems. Unnecessary antibiotic prescribing was usually in the western U.S. and in urban areas.
Heart health helped by Medicaid coverage
States that expanded Medicaid under the Affordable Care Act have experienced fewer cardiovascular deaths, according to a new study.
Published in June in JAMA Cardiology, the study is based on county-level health data for 48 states and Washington, D.C., between 2010 and 2016. Researchers found that counties in expansion states had about four fewer deaths per 100,000 residents per year from cardiovascular causes after Medicaid expansion than if they had followed the same trends happening in nonexpansion states. They also found that counties in expansion states experienced a greater decrease in the percentage of uninsured residents at all income levels.
"These results may be a consideration as policymakers debate further changes to eligibility and expansion of Medicaid," the study stated.
In more good Medicaid news, a study presented at the 2019 American Society of Clinical Oncology Annual Meeting May 31-June 4 found that disparities in timely treatment between black and white patients with advanced cancer have nearly disappeared in Medicaid expansion states. The study was based on an analysis of electronic health records for more than 30,000 patients.
Prior to Medicaid expansion, black patients were nearly 5 percentage points less likely to receive timely treatment — defined as receiving treatment within 30 days of an advanced cancer diagnosis — than whites. After expansion, there was no significant difference in the timely receipt of treatment.
Segregations fuels life expectancy gaps
U.S. cities with higher levels of racial and ethnic segregation also experience greater life expectancy gaps between neighborhoods just a few miles apart.
The finding comes from researchers in the Department of Population Health at New York University School of Medicine, who released a new analysis of data from the City Health Dashboard in June. Launched in 2017 with 26 measures in four pilot cities, the City Health Dashboard now offers data on 36 indicators in 500 of the country's largest cities. In the recent analysis, researchers found that 56 cities have large life expectancy gaps between census tracts, with such gaps occurring most frequently in highly segregated cities.
For example, Chicago had the largest life expectancy gap across neighborhoods at just more than 30 years. Following Chicago was Washington, D.C., with a life expectancy gap of more than 27 years, New York City, with a gap of also more than 27 years, and New Orleans and Buffalo, with gaps of nearly 26 years.
Each of the cities also had neighborhood racial and ethnic segregation scores that were more than double the average score for all 500 cities studied.
"The data on life expectancy gaps are an invitation for city leaders to dig deeper into the conditions that influence health, to better target action to close these gaps and ultimately improve health for everyone," said APHA member Marc Gourevitch, MD, MPH, a principle architect of the dashboard, in a news release.
"Your neighborhood shouldn't influence your odds of seeing your grandchildren grow up," Gourevitch said.
Gun safety action prevents deaths
Keeping guns locked, unloaded and stored separately from bullets can lower the risk of suicide and unintentional shootings among young people, a new study finds.
Published in May in JAMA Pediatrics, the study is based on firearm mortality data and census data on gun ownership and storage. Researchers tested a hypothetical intervention aimed at improving the safe storage of guns. They found that a relatively modest uptake of low-cost safe storage recommendations could result in "meaningful" reductions in gun-related suicides and unintentional deaths among youth.
"To the extent that gun owners who respond to an intervention by locking all guns and adopting other safer storage practices, our estimates are conservative," the study stated.
Study: High school diploma pays off in health, life expectancy benefits
A first-of-its-kind study has put a dollar value on the health and life expectancy benefits of a high school diploma.
In a study published in March in Milbank Quarterly, researchers examined national health and census data to determine the value of the longer life and reduced disability associated with higher educational attainment between ages 25 and 84. They found that compared to people with less than a high school diploma, the longer lives of those with a high school degree are worth an additional $450,000 for men and $479,000 for women, while the disability-adjusted life for those with a high school degree was worth $693,000 for men and $757,000 for women.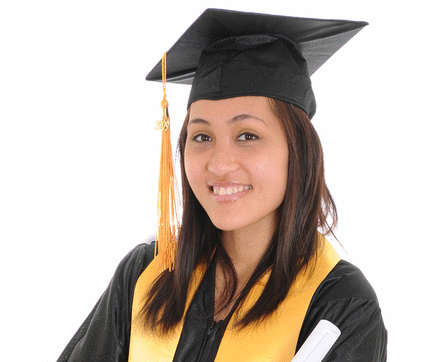 In fact, the health and longevity benefits of graduating high school were much more valuable than the additional lifetime earnings of having a high school degree, which was $213,000 for men and $194,000 for women.
When compared to those with a high school degree, the longer lives of people with a college education were worth an additional $446,000 for men and $247,000 for women.
Editor's note: This article was corrected post-publication.
Copyright The Nation's Health, American Public Health Association