Climate justice means different things to different people. To me, it means that everyone has the ability to achieve good health despite the devastation of climate change.
Climate change affects us where we live, work, worship and play. This makes it very personal and emotional.
At APHA, we believe that climate change is the biggest public health challenge of our time. I also believe that climate change offers an opportunity for hope and reinvention. It offers the chance to rethink what it means to be healthy and live in a community that supports this end.
But there are irrefutable challenges. Climate change poses catastrophic risks to human health and well-being. I often say that climate change is blind. It is blind to age, income, geography, race, gender and more because it will impact us all in one way or another over the course of our lifetimes.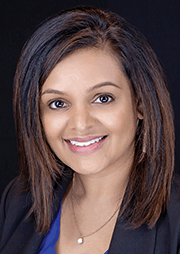 What makes us different is our ability to bounce back after a climate event. Some communities have the resilience to recuperate after a major storm. Others will remain devastated for a long time and then face another weather event before fully recovering.
Some populations — such as children, the elderly and the poor — will also find it difficult to build resilience in the face of climate disaster. Children, for example, drink more water and breathe in more air per body unit than adults. Their organs and systems are still developing, and they depend on an adult for their care. All of these factors make them vulnerable to climate events, such as poor air quality following a wildfire.
On the other end of the age spectrum are older adults. They are prone to injuries and falls and may have preexisting health conditions, which could make it more difficult for them to navigate a flood. Then there are communities of color, who on a regular day could be faced with health inequities or literacy limitations, making it far more challenging to navigate threats such as mosquitoes. Low-income communities often lack infrastructure or capital investment, and have less resources to evacuate if necessary.
These are just a few examples of climate-sensitive populations in a long list that includes pregnant people, young athletes, people who are homeless and farmworkers. And no matter what population you are part of, mental health is at risk. Extreme storms or heat events can lead to depression, anger, aggression and even violent behavior.
So why can't we solve this with a pill or a visit to the doctor's office? It's because at least 80% of what it takes to achieve good health takes place outside of clinical interventions.
The ability to achieve a high school diploma, earn a living wage, live in an affordable home and enjoy green outdoor spaces influences our aptitude to achieve good health — as does access to medical care, reliable transportation and nutritious foods.
This special section of The Nation's Health is one avenue that offers a deeper dive in the climate and health equity discussion. The goal is to galvanize the public health field and share knowledge at the intersection of climate change and social justice.
There is strength in your voice, and power in our collective voices, to achieve climate justice.
Copyright The Nation's Health, American Public Health Association