There is no health without mental health. Mental health is essential to public health.
There is a clear burden when mental health is poor. People who experience mental disorders lose a median of 10 years of life, a recent review of 24 studies found. About 14.3% of global deaths — equating to 8 million per year — are estimated to be associated with mental disorders.
Today, there is strong evidence of the bidirectional link between mental health and physical health outcomes. Even half a century ago it was said that "without mental health, there can be no true physical health."
Still, the perception persists that the mind and body are separate, rather than interrelated. Health is not one dimensional; mental health and physical health are inextricable.
Poor mental health is highly stigmatized. Yet 1 in 5 U.S. adults experiences mental health challenges in any given year, and the number climbs to 1 in 2 over a lifetime. Most of us know someone who has struggled or is struggling, most often with anxiety disorders or depression. The numbers of those who wrestle with substance abuse disorders are on par with those who have diabetes. The broader impact on communities, families and society is even larger.
Passion about public health should include passion about mental health, because the challenges are interconnected. Mental illness, poverty, violence and suicide, unhealthy environments, substance abuse — they are all linked. When we work to address social determinants of health, we address factors that have an impact not only on physical health but also on mental health, And when we make improvements in these areas, we improve both physical and mental health.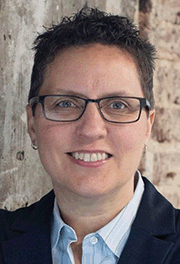 This is important at the individual and community level. Consider community stresses stirred by layoffs at a town's major employer, the closing of the only neighborhood food market or an impending natural disaster. Consider also that a $1 increase in the minimum wage translates to a 3-6% drop in suicide rate.
Even more critically, consider the community stress caused by the COVID-19 crisis, which has certainly increased depression, anxiety and substance use disorders. Community-level interventions, a hallmark of public health, are needed to address such all-encompassing issues.
How can we make a difference? We can include mental health in all public health policies. Every time we talk about public health, we need to mention mental health. When we talk about COVID-19, we can acknowledge its impact on mental health. The most important thing we can do — as professionals and in our communities — is talk about it.
Health is "a product of the context in which we live," according to Sandro Galea, MD, dean of the Boston University School of Public Health. Mental and physical health are impacted positively and negatively by the same factors — the same social determinants are the concerns of mental health and physical health alike. Public health should promote cross-sector partnerships to address these links.
This is public health. This is our lane.
Copyright The Nation's Health, American Public Health Association
View Preview