Study tracks foster care disparities
While American Indian and Alaska Native children are more likely to be at risk of entering foster care, black children are at higher risk of maltreatment, according to a May study in APHA's American Journal of Public Health that examined the two factors.
Researchers looked at data from several federal sources. They found that as of 2016, more than 5% of U.S. children were likely to be in foster care at some time in their lives.
About 11% of American Indian and Alaska Native children were at risk of being placed in foster care, as were 9% of black children. Asian and Pacific Islander children were at lowest risk for foster care placement, with 1.5% of such children moved into foster care. White and Hispanic children fell between the ranges.
Black children were at highest risk for confirmed maltreatment, at 18.4%, followed by American Indian and Alaska Native children, at 15.8%. White and Hispanic children were at 11% risk, and Asian and Pacific Islander children were at 3.5% risk for confirmed maltreatment.
Gonorrhea rising among US women
Gonorrhea is increasing among low-income women in the U.S., while declining among low-income men, a study in the May issue of AJPH finds.
Researchers examined gonorrhea tests of over 400,000 men and women ages 16 to 24 who were enrolled in the National Job Training Program, which is open to socioeconomically disadvantaged young adults seeking job skills. The program, overseen by the Department of Labor, includes gonorrhea and chlamydia screening.
In 2000, almost 3% of women tested positive, but over the next 11 years, cases declined to below 2%. By 2017, gonorrhea infections among women had risen to 2.7%, the study said. Men testing positive declined from 1.4% to 0.8% from 2003 through 2017.
For both genders, positive tests were more likely to be found among people who were black, American Indian and Alaska Native, and lived in the South and Midwest.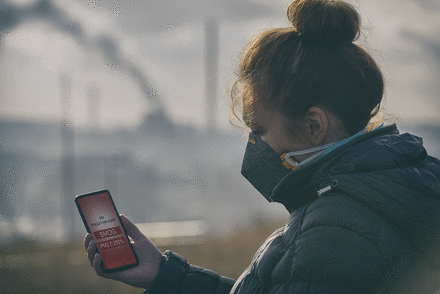 Power plant closure benefits inequitable
All people benefit from breathing less particulate matter when coal-powered power plants close, but disadvantaged communities gain less than wealthier white communities, a May study in AJPH finds.
Researchers calculated air pollution and health impact based on coal-powered plant emission listings in the National Emissions Inventory for 2008, 2011 and 2014. Between 2015 and 2017, 92 power plants closed. Researchers omitted the emission levels of the closed power plants in calculations for 2017, then compared the outcomes to mean burdens of a model analysis.
Though particulate matter emissions declined in all communities near where plants had closed, the decrease was not equitable. Low-income and minority communities had the higher burdens of particulate matter than white and high-income communities, researchers said.
State and local policymakers involved in air quality management under the Clean Air Act could use the study findings to promote a broad strategy that promotes equity and reduces particulate matter emissions, the researchers said.
Heart disease risks high for blacks
Differences in socioeconomic status and risk factors may explain why U.S. blacks die at a higher rate from cardiovascular disease than whites, a study in May's AJPH finds.
Researchers examined data from 2003-2007 medical records of over 30,000 blacks and whites who were ages 45 and older. Other records were used to determine causes of death and learn more on demographics. Participants were followed from their baseline examination between 2003 and 2007 to their death, or to the end of 2016 if they did not die. About 1,550 participants died of cardiovascular disease.
Black people in the study tended to die earlier than whites. The black-white ratio of heart disease mortality rate was 2.23 and 1.21, respectively, for people younger than age 65, the study said. For those 65 and older, the mortality rate was 1.58 and 1.12.
Researchers determined that health risk factors explained 57% of mortality differences between blacks and whites younger than 65, and 41% of mortality differences for those age 65 and older.
For studies and podcasts from AJPH, visit www.ajph.org
Copyright The Nation's Health, American Public Health Association
View Preview