Menu options tied to alcohol consumption
Greater availability of nonalcoholic drinks could help lower people's alcohol consumption, a new study finds.
Published in May in BMC Public Health, the study found that when adults were given eight drink options, they were 48% more likely to choose a nonalcoholic drink if the proportion of such drinks offered rose from four to six. But when the proportion of nonalcoholic drinks decreased from four to two, participants were 46% less likely to make the nonalcoholic choice. The study was based on data from about 800 adults in the United Kingdom who took part in an online drink selection experiment.
Overall, when participants were given a menu of mostly nonalcoholic drinks, 49% picked a nonalcoholic drink. In contrast, just 26% chose a nonalcoholic choice when presented with a menu of mostly alcoholic drinks.
"Increasing the availability of non-alcoholic drink options could increase their salience and make it easier for consumers to identify alternatives, as well as shifting expectations and norms in relation to seeing, purchasing and consuming nonalcoholic drinks in social settings over the longer term," researchers wrote.
Teen diabetes, obesity linked to stroke risk
Teens who have Type 2 diabetes, obesity or high blood pressure may be at greater risk of premature blood vessel aging compared to their peers without such health conditions.
In a May study in the Journal of the American Heart Association, researchers followed more than 400 teens with an average age of 17 when the study first began. After five years, they found that teens with either obesity, Type 2 diabetes or high blood pressure were much more likely to have thicker and stiffer carotid arteries, which is the main blood vessel leading to the brain. The findings suggest that such teens face a higher risk of early stroke or heart attack.
"Although Type 2 diabetes is treated aggressively in the U.S., obesity needs to be treated just as vigorously because it has the same increased risk for premature aging of the blood vessels, which is an early sign of cardiovascular dysfunction and a precursor to cardiovascular diseases in adulthood," said study co-author Justin Ryder, PhD, associate director of research for the Center for Pediatric Obesity Medicine at the University of Minnesota, in a news release.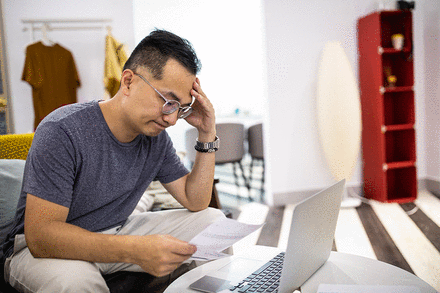 Stress increasing for middle-age people
People in middle age are experiencing more daily stress today than they have in prior decades, according to a May study in American Psychologist.
To conduct the study, researchers examined data collected from about 1,500 adults in 1995 and from a different group of nearly 800 adults in 2012, with a goal of analyzing two cohorts of people who were about the same age at the time the data was gathered but were born in different decades. They found that across all ages, there was a small increase in daily stress in the 2010s compared to the 1990s. However, people ages 45 and 64 reported a much sharper increase in daily stress. Factors such as technology and care for aging parents played a role in the increase.
Overall, study participants reported significantly more daily stress and lower well-being in the 2010s than in the 1990s, with a 27% increase in the belief that stress would impact their finances and a 17% rise in the belief that stress would affect future plans.
Children exposed to chemicals in carpets
Old carpets may be exposing children to per- and polyfluorinated chemicals, more commonly known as PFAS, which have been linked to impaired neurodevelopment, hormone disruption and cancer.
In a study published in April in Chemosphere, researchers measured PFAS concentrations in carpet and dust samples from 18 California child care centers in 2018.
The results found that both sources contained significant levels of 40 different PFAS. The study concluded that PFAS in carpets and dust can pose a health harm to children, especially since young children spend so much time on the floor.
The good news is that because most retailers no longer sell carpets that contain PFAS, replacing old carpets with new ones could eliminate the risk.
"From circle time to nap time, young schoolchildren spend a lot of time on the floor," said study co-author Marta Venier, PhD, an associate scientist at Indiana University, in a news release. "Harmful PFAS in carpets and dust then collect on kids' hands and toys, which they put in their mouths. This is also true in homes, where infants and toddlers crawl and play on carpets."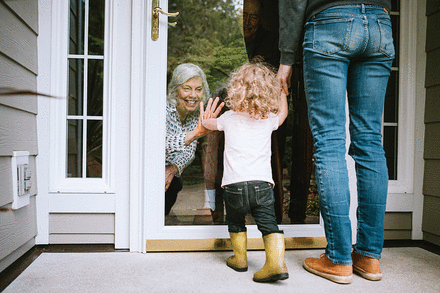 Messaging key to physical distancing
Clear, positive messaging specially created for different ages, cultures and geographies is key to helping people stick to physical distancing during the COVID-19 pandemic, a new analysis finds.
On the other hand, messages that are authoritarian or punitive in tone have the opposite effect, according to an article released in May that is scheduled to be published in the Journal of Epidemiology and Community Health.
To help officials craft physical distancing messages that stick, the authors offered a series of 11 key communication principles drawn from previous research on outbreaks of severe acute respiratory syndrome and Middle East respiratory syndrome.
Among the recommendations are to be clear and specific, avoid messages based on fear or disgust, avoid authoritarian messages and to focus on how behavior change protects everyone. Authors also called for messaging communicated through professionally designed and appealing mass media and social media campaigns, with a focus on positivity and inclusivity.
Stroke risk down in people with diabetes
The risk of heart attack and stroke has declined among people with diabetes, a new study finds.
Published in April in the Journal of Clinical Endocrinology and Metabolism, the study is based on data from the Fremantle Diabetes Study, which included thousands of patients in Australia with Type 2 diabetes between 1993 and 2001 and between 2008 and 2016. Overall, researchers found that the rate of heart attacks, stroke and other cardiovascular complications improved among those with diabetes over the two study periods, with the gap in cardiovascular mortality narrowing between those with diabetes and those without the chronic condition.
"Cardiovascular outcomes in Australians have improved since the 1990s, especially in Type 2 diabetes," the study stated. "The difference in all-cause mortality between those with and without Type 2 diabetes has persisted despite longer survival."
Better hygiene could lower antibiotic use
Better hygiene could reduce the need for antibiotics by up to 30%, according to a recent paper.
Published in May in the American Journal of Infection Control, authors of a new position paper called for home and community hygiene to become part of plans to reduce deaths from antimicrobial resistance.
The paper, developed on behalf of the Global Hygiene Council, offers evidence that better hand hygiene in home and community settings can go a long way to improve health, especially in the midst of the COVID-19 pandemic. For example, researchers noted that better hand-washing not only reduces the need for antibiotics, but lowers the risk of common infections by up to 50%.
According to the paper, 35% of common infections that occur in health care and community settings are already resistant to antibiotics, with antibiotic resistance as high as 90% in some low- and middle-income countries.
Urgent care use for kids has drawbacks
Kids who get a lot of care via urgent care centers, as opposed to primary care providers, may be missing out on important preventive services, a new study finds.
Published in May in JAMA Network Open, the study is based on data from more than 4 million U.S. children and adolescents enrolled in Medicaid. Researchers found that a high reliance on urgent care centers was associated with age, race and whether a patient has a chronic condition. For example, children ages 6 to 12 were more likely to use urgent care for outpatient needs, compared to teens ages 13 to 18. White children had the greatest reliance on urgent care centers compared to black and Hispanic children.
The study noted that urgent care centers are a growing option, expanding from 7,000 such sites in 2015 to more than 9,000 in 2019.
"While urgent care facilities may serve to increase access for acute care needs, high reliance on these facilities could have the unintended consequence of displacing important services that children receive in regular primary care settings," said study co-author Rebecca Burns, MD, medical director of urgent care at Ann and Robert H. Lurie Children's Hospital of Chicago, in a news release.
Climate change could slow down cyclones
Warming temperatures could cause hurricanes to slow down, which would likely result in more damage when they hit land, according to a recent study.
Published in April in Science Advances, the study is based on a number of simulations that assume the planet's average temperature has gone up by 4 degrees Celsius, which is what scientists predict will happen by the end of the century if inadequate action is taken to curb fossil fuel use.
In that situation, researchers estimated that a hurricane's forward motion would slow by about two miles per hour, or about 10% to 20% of current typical speeds, at latitudes near Japan and New York City.
"Twenty-first century anthropogenic warming could decelerate tropical cyclone motion near population midlatitude regions in Asia and North America, potentially compounding future tropical cyclone-related damages," the study says.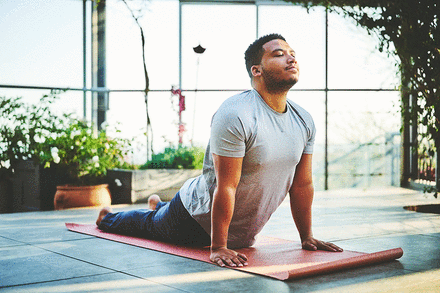 Yoga helps manage migraine headaches
Yoga can help treat migraines, reducing the length and frequency of the painful headaches.
In a study published in May in Neurology, researchers recruited 115 people ages 18 to 50 who experienced four to 14 headaches per month. All participants received needed medication and counseling on healthy habits, but one group practiced yoga at home over a two-month span.
While both groups reported improvements, those doing yoga had greater benefits when it came to headache frequency and how much the migraines disrupted daily life. Among the yoga group, headache frequency went from about nine headaches per month to just less than five per month, representing a 48% decrease.
In contrast, the group that received medication only reported just a 12% decrease. Also among those doing yoga, the average number of pills taken went down 47% after three months, compared to a decrease of 12% among those who only took medication.
Copyright The Nation's Health, American Public Health Association
View Preview