Funding needed to manage COVID-19
As COVID-19 continues its spread, more efforts are needed to expand telehealth, make vaccines available to underrepresented groups, and reduce racial and ethnic disparities in the health care system, APHA and partners told congressional leaders in an Aug. 19 letter.
As the lead federal agency for funding health services research, the Agency for Healthcare Research and Quality should receive funding to support such work, the advocates said in support of new congressional legislation.
H.R. 8067 would enable the agency to identify telehealth obstacles to access for veterans, seniors and people with low-socioeconomic status. Funding could also improve AHRQ's response to potential weaknesses in the health care system that increase racial and ethnic disparities and create pathways to ensure that safe and effective vaccines for COVID-19 are available for minority groups, the advocates said.
"AHRQ has the proven track record of creating pipelines of new medical findings reaching health care providers and patients, and providing them with the tools and training they need every day, and this bill provides AHRQ with resources it needs to take on the COVID-19 crisis," the advocates said.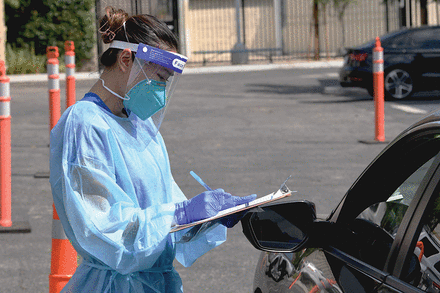 APHA calls out bad COVID-19 advice
Americans exposed to COVID-19 who are asymptomatic should still be tested for the virus fight against spread of the disease.
In a statement on Aug. 27, APHA spoke out against a Centers for Disease Control and Prevention recommendation that people without coronavirus symptoms who have been in close contact with an infected person do not need to be tested.
"The CDC remains our nation's crown jewel of agencies for public health practice," said APHA Executive Director Georges Benjamin, MD, in a statement. "This change and the process that resulted in its promotion puts that reputation at risk."
Studies show about 40% of people who are infected spread the virus asymptomatically, APHA noted. News reports linked CDC's decision to make the recommendation to political interference.
On Sept. 18, CDC revised the recommendation, saying people who have been in close contact with someone with COVID-19 but are not showing symptoms should be tested.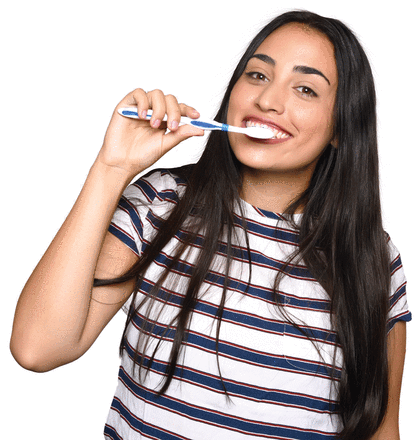 Tooth decay a risk during pandemic
People who are food insecure during the COVID-19 pandemic are especially vulnerable to adopting diets containing high sugar, which can accelerate tooth decay.
In an Aug. 7 letter to two federal agency leaders, the Oral Health Alliance, of which APHA is part, asked that the U.S. Department of Agriculture and the U.S. Department of Health and Human Services recommend daily oral health guidelines from the 2020-2025 Dietary Guidelines for Americans.
"Individuals of all ages should follow a daily oral hygiene routine, which includes brushing their teeth with fluoridated toothpaste, cleaning between their teeth where possible, chewing sugar-free gum for 20 minutes after meals or snacks if possible, drinking fluoridated water where available, and limiting frequent or constant use of dietary fermentable carbohydrates," according to the guidelines.
While all people can benefit from better oral health, the alliance emphasized that food-insecure groups are especially in danger of adopting unhealthful diets.
Funding bill would help public health
Congress must authorize more funding for federal agencies involved in public health to address firearm violence, climate change, and reproductive health and other issues. H.R. 7617, which includes the 2021 Labor, Health and Human Services, Education, and Related Agencies appropriations bill, would help provide much-needed funding to support public health, APHA said in a July statement aimed at legislators.
If passed, the bill would provide an additional $232 million for the Centers for Disease Control and Prevention, which would increase funding for violence prevention research, climate and health, and for a new CDC program addressing social determinants of health. The legislation would also provide an increase of $157 million for the Health Resources and Services Administration.
In addition, $9 billion in emergency supplemental funding would be provided for public health and emergency preparedness activities, including funding for an influenza vaccine campaign and for state and local public health emergency preparedness activities.
The House of Representatives passed the bill on July 31.
Environment, cancer link needs attention
Science must be used to ambitiously expand research, practice and public policy to prevent cancer linked to environmental exposures, APHA and partners said in new joint statement.
Released Sept. 17, the statement from the Cancer Free Economy Network — a collaborative of organizations including MD Anderson Cancer Center, Latinas Contra Cancer and APHA — calls for reducing cancer by reducing environmental risk factors.
The network called for greater action to prevent cancer by removing carcinogens from every-day environments and transitioning to safer consumer products, among other recommendations.
To take action on public health, visit www.apha.org/advocacy.
Copyright The Nation's Health, American Public Health Association
View Preview