Shankar Vedantam, a National Public Radio correspondent and host of the "Hidden Brain" podcast, will keynote the opening session of APHA's Annual Meeting and Expo. The Nation's Health spoke with him about how biases shape human behaviors in the context of issues and events shaping public health this year.
COVID-19 will likely still be with us in the U.S. even after a safe and effective vaccine is administered.
Many people will probably still practice better hygiene in coming years, but what other ways might human behavior change given the broad impact of the pandemic on people's lives?
Beyond large-scale changes, the pandemic has certainly brought out some of the best and worst in people. (Some) human beings have responded with great generosity and courage, while others have responded with fear and suspicion.
Viruses have long been adept at identifying fault lines in societies, of revealing vulnerabilities in our cultures and in the underlying structures of societies. The optimistic side of me wants to believe we will learn from this pandemic, and that we will work to build a more equal world where we recognize we really are all in this together.
2020 in the U.S. will be remembered not only for COVID-19, but also for violence perpetrated by groups with differing views on what America should be.
What can public health do to help heal these societal divisions?
This is such a profoundly important question. I sometimes fear that, in the anger and rage we often have toward one another, we will forget the things that bind us together. I had not previously thought of this as a public health problem, but I think you are exactly right — if a phenomenon costs people their lives, damages societies and impairs our ability to plan for the future, of course it is a public health problem. Addressing this is going to be very difficult.
I think the roots of the problem lie in a psychological bias: We are all deeply attentive to the ways in which our views differ from other people's views, and largely inattentive to the ways in which our views align with those of others.
When this bias is shared by tens of millions of people, and exacerbated by hot takes on social media and cable news, we can genuinely come to believe — as millions apparently do — that their political opponents are not just wrong, but deranged and evil.
The way to address this bias is the way we address most biases: by recognizing they exist, and then diligently working to keep them from affecting our judgment and behavior. Easier said than done.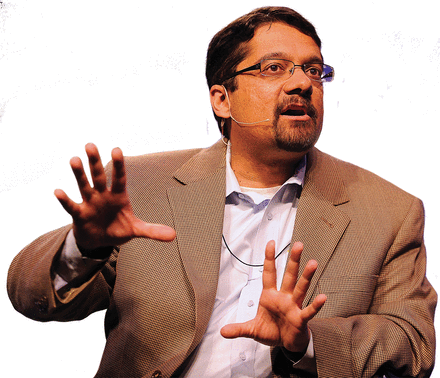 Copyright The Nation's Health, American Public Health Association
View Preview