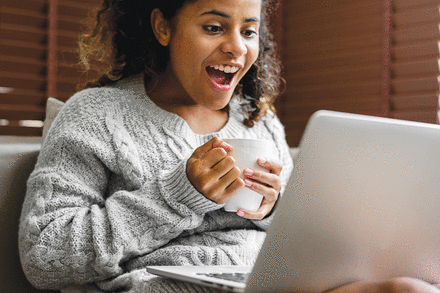 One thing has become clear in the run-up to APHA's 2020 Annual Meeting and Expo: Going virtual has opened the door to innovation.
When APHA 2020 launches Oct. 24 in an all-virtual format, participants will have access to more sessions than ever and the ability to watch them on demand afterward. The Annual Meeting will be a global event, with attendees tuning in from the U.S. and 37 other countries. And networking and other social opportunities will be available with just a few clicks on an electronic device.
"This year's meeting will be new for everyone, but it will still include all of the big experiences — like science and networking — that are a hallmark of APHA events," Angelica Walker, APHA's marketing manager for convention services, told The Nation's Health.
While transferring scientific presentations to an online platform was a relatively straightforward move, shifting engagement was more of a challenge — which was where innovation came in. APHA's conventions team spent months exploring best practices and technologies, developing a strategy that will deliver interaction throughout the meeting.
For example, during scientific sessions, attendees will be able to communicate via chat, and each event will have a live question-and-answer period. When watching on demand, participants can leave questions, which will "ping" presenters so they can respond. The interaction will continue after sessions through Geeks Meet events, where attendees can join together over video to talk about major health topics.
Other engagement opportunities include speed networking, which will match up people via video and allow them to talk in real-time, and a live public health tweetup sponsored by the de Beaumont Foundation.
"I am optimistic that the real-time engagement from folks across the world will also lead to the development of new connections, deepen established connections, and that participants will have a great time doing so," Chris Chanyasulkit, PhD, MPH, an APHA member and chair of the Association's Executive Board, told The Nation's Health. "I've always thought of the Annual Meeting as a public health party, and I'm looking forward to the biggest party of the year."
People who want to relax between events can take part in eco-art projects, public health trivia and bingo sessions, and wellness activities such as yoga and Zumba. New to the Annual Meeting Wellness Center this year is an adaptive sports session on ice skating. Adaptive sports are inclusive and serve as a way for people with disabilities or who are just starting exercise to improve their health, according to Mackenzie Jones, MPH, an APHA member and education specialist at the Montana Department of Public Health and Resources.
"It's important that people see that they are capable of health and wellness," Jones, an organizer of the Wellness Center, told The Nation's Health.
For even more fun exercise, APHA will also be hosting a DJ-led virtual dance party during the meeting, and "living-room dancing with family and roommates is encouraged," Walker said.
APHA 2020 participants will also be active throughout the meeting on social media. Attendees are encouraged to live-tweet events and share their thoughts on their favorite sessions and what they have learned using the official #APHA2020 hashtag. Registration is now open for the APHA Annual Meeting Social Media Lab, which will offer one-on-one consultations with social media experts and host educational sessions about how to incorporate social media into public health work. In October, experts from lab partner JSI Inc. will be sharing tips on how to get the most out of virtual meetings, including tips specific to APHA 2020.
Science at heart of APHA meeting
As always, science will take center stage at the Annual Meeting. APHA 2020's theme is "Creating the Healthiest Nation: Violence Prevention," a timely focus given the growing focus on police violence and racial injustice. Theme-related sessions will cover topics such as intimate partner violence, suicides, firearm policies and homicide.
Rachel Davis, MSW, executive director of the Prevention Institute, said she is excited to attend APHA 2020 to learn more about community-driven violence prevention programs. She will also be presenting on the topic.
"I look forward to APHA's annual conference every year," Davis, an APHA member, told The Nation's Health. "Being virtual this year, it's an opportunity for so many more people to be engaged in the content. Sometimes the travel costs associated with this meeting present a barrier and that's not an issue this year."
Participants who tune in on Sunday, Oct. 25, for the opening session will hear from Shankar Vedantam and Bryan Stevenson, JD. Vedantam is the host of the popular NPR podcast and radio show "Hidden Brain," which explores the ways unconscious biases affect the decisions people make.
Stevenson — an acclaimed public interest lawyer — is the founder and executive director of the Equal Justice Initiative, a human rights organization in Montgomery, Alabama. His work to reexamine the convictions of prisoners on death row and free those who were wrongly convicted was the focus of "Just Mercy," a book and 2019 movie.

For the first time, APHA Annual Meeting sessions and presentations can be viewed on demand 24 to 72 hours after each live event. Attendees such as Aaron Guest, PhD, an assistant professor of aging in the Edson College of Nursing and Health Innovation at Arizona State University, say they are looking forward to the ability to get even more from the meeting.
"With the meeting being virtual, I am excited to be able to enjoy it from the comfort of my home and to be able to attend more sessions over the course of the following year," Guest told The Nation's Health.
With COVID-19 such a major focus for public health — and for the world — this year, the topic will be discussed in depth throughout meeting scientific sessions and events. For example, a Monday session co-moderated by former APHA President Carol Easley Allen, PhD, RN, will explore the outbreak through the lens of injustice. Speakers will examine the unequal impact of the pandemic on minority populations, including adverse health outcomes stemming from institutionalized racism and interpersonal discrimination.
"Over the years, our sessions have emphasized the impact of health and social conditions and policies on racial and ethnic minorities and other vulnerable populations," Allen, an APHA member, told The Nation's Health. "This session reflects our longstanding commitment to address contemporary public health issues from the perspective of social justice and equity."
While the Annual Meeting's kickoff is Oct. 24, advance events begin Oct. 19. Participants can get a jump start on poster sessions — which have pre-recorded presentations and a discussion board — to leave questions and comments on posters. Short films from the Film Festival can also be accessed beginning Oct. 19.
Also available ahead of time is the Public Health Expo. The virtual exhibit hall will host more than 250 exhibitors who will be sharing information on public health publications, opportunities and products. Attendees can set up appointments with exhibitors through the online platform for one-on-one discussions and enter to win expo giveaways. Attendees can also take part in an APHA Play expo scavenger hunt to win even more prizes.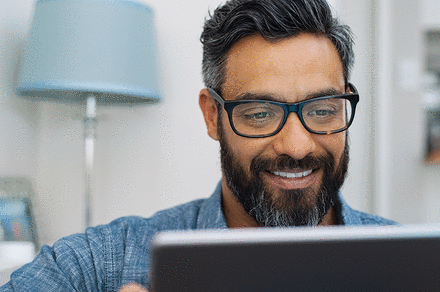 APHA 2020 participants can also bring home continuing education credits from the meeting. This year, attendees can earn a number of CE credits for free.
APHA's conventions team is using the best technology and practices available to host the meeting, and a technical command center is ready to quickly solve any issue. The result is a virtual platform that makes content easy for participants to navigate and share as well as to interact, according to Anna Keller, APHA director of convention services.
"We can't wait until we can open our virtual doors and bring the public health community together again," Keller told The Nation's Health.
For more information and to register for the APHA Annual Meeting, visit www.apha.org/annual-meeting.
Copyright The Nation's Health, American Public Health Association
View Preview