A new infographic from APHA shows how easy it is to speak out on crucial public health issues.
The graphic illustrates five ways to use Association action alerts. The alerts, which can be accessed on the APHA website, contain sample language that advocates can send to policymakers and influence public health decisions.
The infographic is a brainchild of the APHA Executive Board's Strategic Plan Committee. Board members Amy Lee, MD, MPH, MBA, and José Ramón Fernández-Peña, MD, MPA, APHA's president-elect, worked together on the graphic.
"Advocating for sound, science-based policies is one of the most important ways to impact health," Lee told The Nation's Health. "We wanted to make sure that members knew how to best use these great tools and knew to widely share them."
New action alerts are posted regularly. In September, alerts were available on health equity, gun violence, public health funding and more.
To send an APHA alert, visit www.apha.org/action-alerts.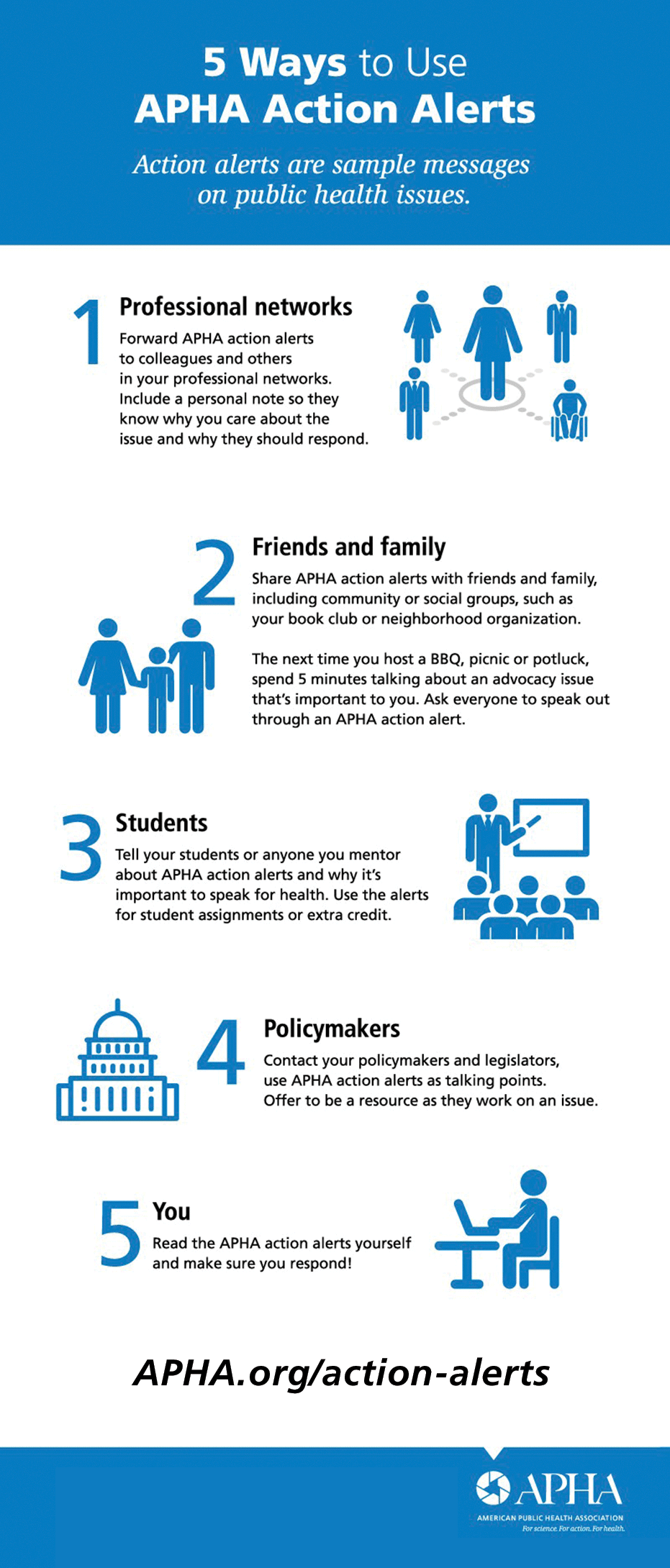 Copyright The Nation's Health, American Public Health Association