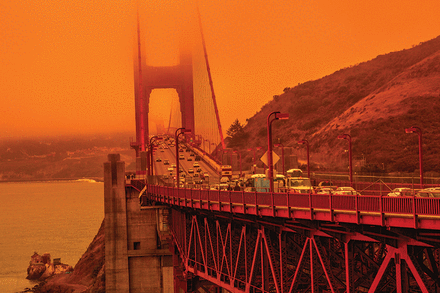 The Biden administration has placed public health high on its agenda, tackling pressing issues from day one.
Soon after taking office in January, President Joe Biden signed dozens of executive orders, memorandums and proclamations, many of them reversing policies adopted by the previous administration that threaten public health. Additional public health-friendly measures came in the following weeks and months, including many of high priority to APHA.
On Jan. 27, Biden signed an executive order that reestablishes the nation's commitment to fight the growing global climate crisis. Among its measures, the order establishes the White House Office of Domestic Climate Policy, charged with coordinating and implementing the president's domestic climate agenda, and brings U.S. agency leaders together in the National Climate Task Force. An earlier executive order from the president recommitted the U.S. to the Paris Agreement, the international accord through which nations agree to lower carbon emissions to reduce global warming.
Other public health-related measures approved by Biden include:
• Directives for the U.S. to reengage with the World Health Organization, including work to deliver COVID-19 vaccines globally.

• An order requiring physical distancing and masks on federal property.

• An executive order emphasizing that Title VII of the Civil Rights Act bans discrimination based on sexual orientation or gender identity.

• An executive order on advancing equity for all, with emphasis on people of color who have been underrepresented and marginalized, that includes rooting out systemic racism.

• An executive order to shore up the Deferred Action for Child Arrivals program, which protects immigrants who came to the U.S. as children from deportation. Biden also called for legislation offering a path to U.S. citizenship for DACA immigrants.

• An executive order creating a task force that will work to reunite families separated at the U.S.-Mexico border.

• A memorandum in support of science and evidence-based policymaking, which states that "scientific findings should never be distorted or influenced by political considerations."
For more on Biden's actions, visit www.whitehouse.gov.
Copyright The Nation's Health, American Public Health Association