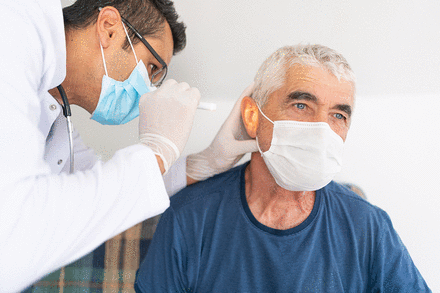 ACA enrollment open through May 15
The federal health insurance marketplace has been reopened, and public health professionals are being called on to spread the word.
In February, the Biden administration opened up the federal Affordable Care Act exchange for a special health insurance enrollment period that goes through May 15.
Special enrollment — opened in response to the COVID-19 pandemic and its health and economic impacts — is available to people in the 36 states that use the HealthCare.gov platform. However, the U.S. Centers for Medicare and Medicaid Services urged states that operate their own health insurance exchanges to open up as well.
During the last regular ACA enrollment period, which closed in December, more than 8 million people bought coverage through marketplaces that use HealthCare.gov. As of January, 15 million uninsured people were eligible to shop for plans on the federal marketplace, the Kaiser Family Foundation said.
"This special enrollment period will ensure that more individuals and families have access to quality, affordable health coverage during this unprecedented time," said Norris Cochran, acting secretary of the U.S. Department of Health and Human Services, in a January news release.
For more information, visit www.healthcare.gov.
US overdose deaths hit one-year high
U.S. overdose deaths hit an unfortunate new record last year, increasing in the early months of the pandemic.
In the 12 months ending in May 2020, the U.S. recorded more than 81,000 drug overdose deaths, marking the highest number of overdose deaths ever recorded in a 12-month period, according to provisional data released by the Centers for Disease Control and Prevention in December. The data also suggest overdose deaths accelerated during the COVID-19 pandemic.
Synthetic opioids were the primary driver behind the increase, CDC reported, with such overdoses increasing by more than 38%. Thirty-seven of 38 U.S. jurisdictions with available synthetic opioid data reported increases in related overdose deaths, and 10 western states reported over a 98% increase in synthetic opioid-related deaths. CDC also found an increase in overdose deaths involving cocaine and psychostimulants such as methamphetamine.
Responding to the data, CDC issued a health advisory to medical and public health professionals, first responders, harm reduction organizations and others to expand overdose prevention education. The advisory also called for greater distribution and use of naloxone, a medication that can reverse the effects of an opioid overdose.
For more information, visit www.cdc.gov.
Study: STD infections reach new high, cost
As of 2018, 1 in 5 Americans had a sexually transmitted disease, according to new research from the Centers for Disease Control and Prevention.
In a study published in January in Sexually Transmitted Diseases, researchers reported 26 million newly acquired sexually transmitted diseases in 2018. Overall, there were nearly 68 million such infections on any given day that year. About half of newly acquired infections were among people ages 15 to 24.
"At a time when STIs are at an all-time high, they have fallen out of national conversation," said Jonathan Mermin, MD, MPH, director of CDC's National Center for HIV/AIDS, Viral Hepatitis, STD, and TB Prevention, in a news release. "Yet, STIs are a preventable and treatable national health threat with substantial personal and economic impact."
Direct lifetime medical costs associated with sexually transmitted infections acquired in 2018 totaled nearly $16 billion, the study found. Of the $16 billion lifetime medical costs, more than $13 billion were attributed to HIV infections, $755 million were attributed to HPV infections, and more than $1 billion were attributed to chlamydia, gonorrhea and syphilis. About 75% of non-HIV related costs were women.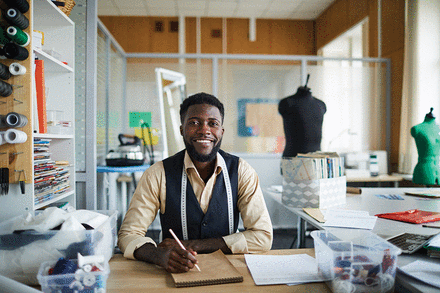 Businesses can aid community health
Business leaders have a role in improving community health, according to a new surgeon general report.
Released in January by then-U.S. Surgeon General Jerome Adams, MD, MPH, "Community Health and Economic Prosperity: Engaging Businesses as Stewards and Stakeholders — A Report of the Surgeon General" aims to demonstrate to business leaders the benefits of investing in community health.
The report includes dozens of examples of businesses implementing policies, practices and decisions that strengthen community health, while also solving business problems or increasing the business' bottom line. It also provides recommendations on how businesses can help improve the nation's faltering health, which lags behind many other high-income countries.
"As a physician, I understand that health happens in communities," Adams said in a new release. "The fact is, our environment shapes the opportunities we have, and a lack of opportunity can mean poor health, education, family and career outcomes. When Americans lack the opportunity to reach their full health and economic potential, we all pay a price."
For more info, see www.surgeongeongeneral.gov.
Judge blocks EPA rule limiting science
In a win for science, a federal judge in February vacated a Trump-era rule limiting the kinds of science the U.S. Environmental Protection Agency can use when crafting public health protections.
Shortly before President Joe Biden took office, EPA finalized a rule that would have restricted the use of scientific studies that rely on health data that excluded identifying patient information to protect people's confidentiality. Such studies have long been used as a basis for EPA regulations, and APHA and other advocates warned the new rule would block access to some of the best science when creating EPA protections.
In February, a judge ruled that EPA had improperly issued the rule, vacated it and remanded it back to EPA.
For more information, visit www.sierraclub.org.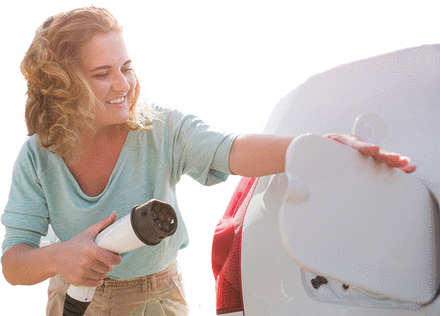 NASEM: Achieving net-zero carbon emissions in US possible by 2050
Achieving net-zero carbon emissions in the U.S. by 2050 is feasible, says a new report from the National Academics of Sciences, Engineering and Medicine.
Released in February, "Accelerating Decarbonization in the U.S. Energy System" stated that reaching net-zero carbon emissions would not only address climate change, but also help build a more competitive economy, create high-quality jobs, and tackle inequities in the energy system.
The report offered a technical blueprint and policy road map to get there, including calling on Congress to create economic incentives that drive down carbon emissions. It also laid out nine goals to reach by 2030, such as producing more carbon-free electricity, electrifying energy in transportation services and investing in energy efficiency.
For more information on the report, visit www.nationalacademies.org.
Copyright The Nation's Health, American Public Health Association