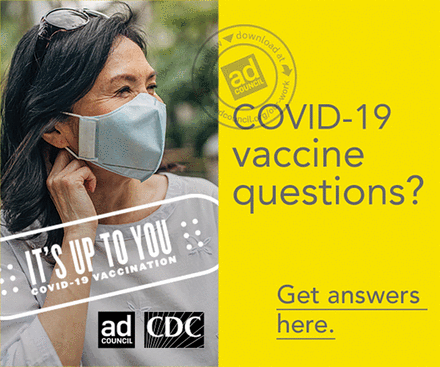 Much of the news about Black Americans and COVID-19 vaccines has focused on hesitancy, but physician Rhea Boyd disagrees with that take. Instead, she says the real problem is access — both to credible information and the vaccine itself.
"It tacitly blames Black folks for under-vaccination, which is incredibly problematic," said Boyd, MD, MPH, a pediatrician and public health advocate in the Bay Area. "Evidence shows that when we remove barriers, Black people are just as likely to get commonly recommended vaccines as other racial and ethnic groups."
Using that lens, Boyd, in collaboration with the Kaiser Family Foundation and Black Coalition Against COVID, developed a new resource, the Conversation: Between Us, About Us, a campaign to provide Black communities with credible information about COVID-19 vaccines. The series launched in early March — including a debut video with comedian W. Kamau Bell that generated over 100,000 Twitter views in its first 24 hours — and features Black doctors, nurses and researchers dispelling misinformation and offering accessible facts about COVID-19 vaccines.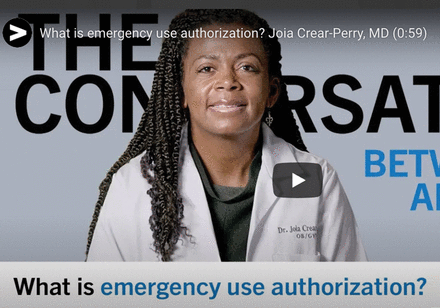 At its debut, the campaign offered 50 FAQ videos on a range of topics, including how the vaccines were tested and how Black people were included in research studies. With so much misinformation targeting Black people online, organizers "wanted to create a healthy rabbit hole people could go down," Boyd said.
The campaign, which will expand as new questions and information arise, is also working with YouTube and Google to amplify its content and is planning to host live-streaming events as well. As of late March, all the videos had garnered more than 2.3 million views.
"Frankly, we know that the safety concerns Black folks have are common and legitimate ones that people have across groups," Boyd told The Nation's Health. "So, what is reflected in our approach through the Conversation is a respect and real care for people's concerns."
The Conversation is one of a number of science-based resources now available to help public health workers and other health advocates communicate with their communities in the unprecedented effort to immunize the nation against COVID-19. According to a Gallup poll released in February, 71% of Americans were willing to be vaccinated, up from 65% in late December. However, a March NPR poll found 28% of whites, 25% of Blacks and 37% of Hispanics did not plan to get a COVID-19 vaccine.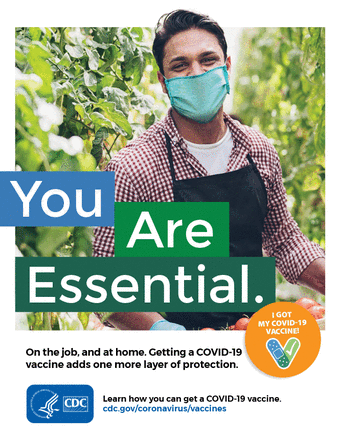 One of the biggest efforts to drive down those numbers is a partnership between the Ad Council and the COVID Collaborative, a coalition of experts on health, education and the economy that includes APHA. The partnership has released a Public Health Toolkit that offers vaccine messaging recommendations, tips about language and tone, downloadable videos and graphics, and more. For example, it recommends messaging that leads with empathy, explains why the vaccines are safe, and avoids language that appears to endorse a particular COVID-19 vaccine.
In March, the Ad Council and COVID Collaborative released a PSA urging all Americans to get vaccinated that featured former presidents and first ladies. The video garnered nearly 700,000 YouTube views in just a few days.
The Ad Council is also co-leading the new Health Action Alliance, a partnership between business, communication and public health organizations — including APHA — to drive up cross-sector support for COVID-19 vaccination. The alliance is offering free tools, resources and training to help employers deliver science-based communications about vaccines and reduce barriers to vaccination.
The U.S. Department of Health and Human Services is also working on an public education campaign on vaccine hesitancy.
Judy Monroe, MD, president and CEO of the CDC Foundation, a founding organization of the Public Health Communications Collaborative, which formed last year to work on COVID-19 messaging, said vaccinating the country against the novel coronavirus will require communication plans that meet people where they are and take the time to hear people's questions. To reach everyone, work needs to go hyperlocal.
"This is complex work," Monroe said. "There are many forces that could interrupt the goal of herd immunity, so it's a daunting task."
But Monroe said she is optimistic, especially when she sees so many people stepping up to help, whether it is by volunteering at mass vaccination sites or going door-to-door to hand out vaccine information.
"I think the more people hear about their friends getting (a COVID-19 vaccine), the more they see family members getting it, that will really help build momentum," she told The Nation's Health. "On the flip side, we can't let up our efforts. We have to make sure we're communicating in all forms to reach everyone. We can't leave anyone out."
Free resources for vaccine education
For videos, fact sheets, talking points and other tools to use when discussing COVID-19 vaccines, visit:
Copyright The Nation's Health, American Public Health Association