Finding common ground is key to creating successful health policy, particularly when it comes to health equity, according to speakers at APHA's third Policy Action Institute.
Leading public health experts, elected officials and other policymakers discussed addressing climate change, expanding health coverage, changing policy to bring about better health outcomes and other timely issues during the two-day April event.
In the wake of the ongoing COVID-19 pandemic, increasing U.S. public health funding and shoring up infrastructure has become a priority. Health coordination among local, state and federal governments has not been optimum, speakers said. Problems with COVID-19 vaccine deliveries continue, and deaths of despair and gun violence have increased.
The federal government must closely work with local and state agencies to improve public health infrastructure and tackle other issues, said institute keynote speaker Rachel Levine, MD, the newly confirmed U.S. assistant secretary for health.
In her first public speech in her position, Levine said outreach to people struggling with mental health issues and opioid addiction need to get better, especially as both problems have increased during the pandemic. She also underscored the importance of improving health measures in disadvantaged communities.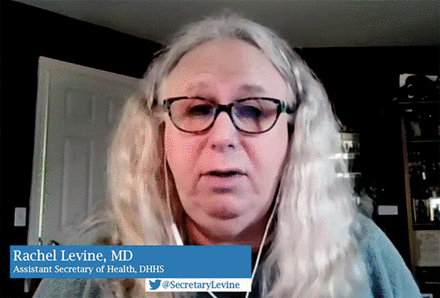 "The key to our success is going to be working together," Levine said "We are a diverse set of people working toward a common goal...Be open for change, and be ready for opportunities."
U.S. politics have been deeply partisan in recent years. But a sense of bipartisanship to build a strong public health system materialized at the event.
Sen. Patty Murray, D-Wash., and Rep. Tom Cole, R-Okla., offered updates from Congress on policies impacting public health. They talked about increasing federal funding and passing legislation favorable to health equity.
Other high-profile speakers during the institute included Michael Regan, the new administrator of the U.S. Environmental Protection Agency, who discussed climate change and equity and the need to work together for change.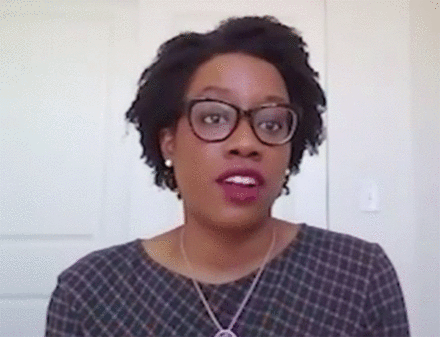 "For decades, Blacks, Indigenous, Latinx and other people of color have disproportionately bore the highest burden of pollution, and COVID-19 exacerbated that," Regan said. "We need to do better and better now."
Also calling for change was Rep. Lauren Underwood, D-Ill., who spoke about maternal health disparities in the U.S. Underwood, co-chair of Congress' Black Maternal Health Caucus, has introduced a far-reaching bill to tackle the issue.
Participants at the Policy Action Institute praised the lineup of speakers and insightful, engaging discussions.
"I've learned so much from the Policy Action Institute this week," tweeted participant Silicia Lomax, MPH. "If we really want to see improvements in health equity, we need to be intentional and stop the silo mentality. Collaboration is key!"
To purchase access to recordings from the Policy Action Institute, visit www.apha.org/policy-action-institute.
Copyright The Nation's Health, American Public Health Association