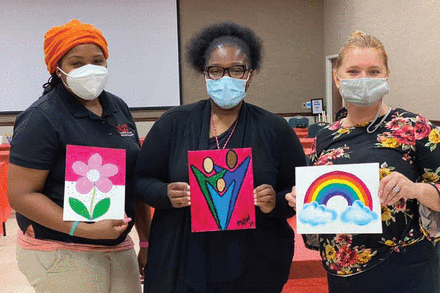 Across the U.S., organizers brought variety, creativity and thoughtfulness to National Public Health Week through their activities, most of which were virtual.
Health professionals, students, community leaders and more took part in the April 5-11 annual observance, which is led by APHA. Hope and resilience were important messages as the world weathered the second year of the COVID-19 pandemic.
"It's always important to shine a spotlight on public health successes and challenges," said Corinne Kyriacou, PhD, MPH, associate professor of health professions at Hofstra University, where organizers hosted 13 NPHW events. "However, it's even more critical this year as public health efforts are central to the global response to the COVID-19 pandemic."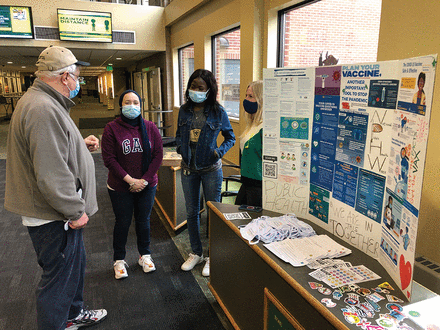 This year's NPHW had an overall theme of "Building Bridges to Better Health" and seven daily sub-themes.
At Nazareth College in Rochester, New York, NPHW planners organized online presentations, interactive games, outdoor challenges and service to the community. Events encompassed maternal and child health, opioid overdoses, structural racism and food insecurity. An April 7 event featured a discussion on the history of residential and school segregation in Rochester.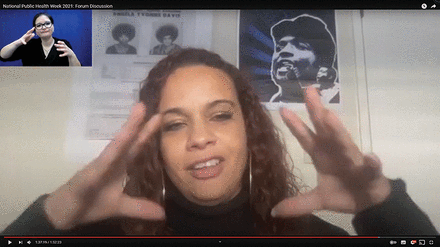 Brown University's School of Public Health offered daily podcasts during NPHW. On Monday, Amy Nunn, ScD, MS, a professor of behavioral and social sciences at the school, talked about her program in Mississippi that utilizes churches to reach disadvantaged communities to effect better health and wellness.
APHA's Integrative, Complementary and Traditional Health Practices Section presented wellness programs each day, including mindfulness, acupuncture and life coaching. The Section also partnered with a host of other APHA member groups for a webinar on integrative health practices.
Barbara Wesson, PhD, an ICTHP Section member and professor of natural health at the University of Wisconsin in Milwaukee, said the programs were designed to develop "resilience through systems of health care that address the whole person."
APHA's NPHW team led a full week of events, including a kickoff forum on grassroots community work and a discussion with authors and editors of the American Journal of Public Health. Other highlights were Student Day events and the annual NPHW Twitter Chat. About 380 accounts posted more than 2,300 tweets during the chat hour, earning 96.1 million impressions.
APHA's Keep It Moving Challenge, which began Jan. 1, motivated 213 teams to work together to get active. Over 787 millions steps and activities were logged during the three-month challenge, with the Wcaps winning by reaching over 2.3 million steps.
To mark the end of NPHW and keep people moving, APHA hosted free Zumba and yoga classes online.
Recordings from the APHA-led events can be watched online at www.youtube.com/aphadc. For more information, visit www.nphw.org.
Copyright The Nation's Health, American Public Health Association