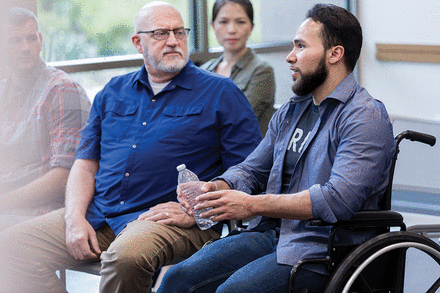 Suicides in Kentucky — as in the rest of the country — have been on the rise in recent years, with an average of one Kentuckian dying that way every 11 hours. To confront the problem, health workers are increasingly turning to a unique public health surveillance tool that captures both cause of death and the stories of people who have died from violent means.
Originally launched in just six states, the Centers for Disease Control and Prevention's National Violent Death Reporting System is about to enter its 20th year, with all 50 states, Washington, D.C., and Puerto Rico now on board. The surveillance tool covers a range of violent deaths, including homicides and suicides, and gathers hundreds of unique data points into one place where practitioners can study the circumstances and social factors surrounding such deaths, detect troubling trends earlier, and more precisely target intervention resources. Kentucky was one of the system's earliest participants, joining in 2004.
"The way (NVDRS) tells people's stories — it's invaluable," said Beck Whipple, state suicide prevention coordinator at the Kentucky Department for Behavioral Health, Developmental and Intellectual Disabilities. "It gives us a roadmap on where to go."
Data from Kentucky's state-level violent death reporting system have been vital to state suicide prevention activities, Whipple said, and are the basis of a number of targeted prevention efforts, such as work to address high suicide rates in rural communities and prevent youth access to means of death, such as firearms. The system's rich data points can also pick up on trends that might otherwise go undetected if practitioners had to rely only on basic cause of death and demographic data.
Earlier this year, for example, Whipple said the system picked up on an increase in suicides among lawyers. In response, his office reached out to the Kentucky Bar Association to alert them to the trend and offer its help.
"Being able to build these relationships is really starting to change the face of suicide prevention in Kentucky, because it's all data-driven," Whipple told The Nation's Health.
NVDRS gathers data from existing sources — such as police reports and notes, vital records, toxicology reports, child fatality reviews, medical examiner and coroner offices — and often captures information highlighting the factors shaping the risk of violent death, such as information about employment, life stressors and access to lethal means.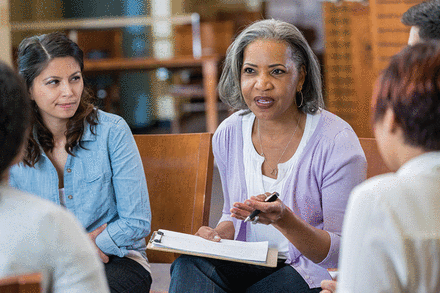 Jacqueline Seals, DrPH, project manager of the Kentucky VDRS, which is housed at the University of Kentucky, said the national system's 2018 expansion to all 50 states helps "paint a clearer picture" of the nature of violent deaths and how to prevent them.
"If the system were to disappear tomorrow, we'd be losing a huge amount of data," Seals said. "And while we talk about it as data, these were people. Their lives matter even in death, and hopefully (their experience) can go on to prevent future deaths."
Around the country, NVDRS data reveal local areas and populations at risk and inform a range of tailored responses, from work to address suicide among veterans in Alaska to programs to improve elder maltreatment surveillance in North Carolina.
Paul Bonta, MA, director of government relations at the Safe States Alliance, a professional association of injury and violence prevention practitioners, noted that before NVDRS, no system gathered data on the circumstances surrounding violent deaths in one place. When NVDRS rolled out in the early 2000s, it was the first opportunity practitioners had to see a more complete picture of violent death trends and the stories behind them, he said.
"There's a narrative with each violent death, and coupled with the data, it really provides a much stronger and enhanced understanding," Bonta told The Nation's Health. "It makes states far better equipped to design and implement targeted prevention programs."
While NVDRS is officially nationwide, a few states are still in the implementation stage, though Bonta expects every state VDRS will be operating statewide very shortly. The power of NVDRS is "limitless," he noted, though additional funding is needed to expand use of its data. In particular, Safe States Alliance and fellow advocates are calling for a federal funding boost of $5 million per year over five years, which would eventually bring NVDRS funding to a total of $50 million.
"The potential here to prevent violent deaths is tremendous, but to realize that, we need to continue to allocate additional funds," Bonta said.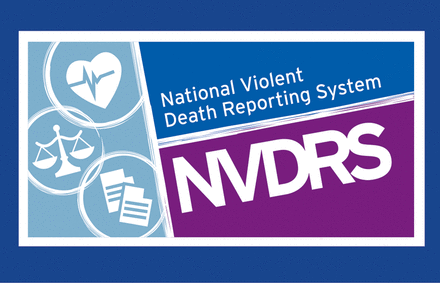 Kathleen Maese, MSP, an NVDRS epidemiologist and program manger for the New Mexico VDRS at the New Mexico Department of Health, called the unique surveillance system a "hidden gem."
New Mexico joined NVDRS in 2004, and like fellow states, collects an abundance of variables around each violent death, such as the state of a person's mental health, whether drugs were involved in their death, if a suicide note was left, the type of weapon used and how it was stored. In addition to shaping local interventions, Maese said the data have also been used to analyze proposed policy responses, such as state bills regulating homemade guns and extreme risk protection orders.
While the robust information within NVDRS is underused at times, Maese said she hopes the system's expansion nationwide will boost awareness of its potential.
"Having it in all 50 states is fantastic," she said. "It's going to make the data so much better."
To learn more about state VDRS programs, visit bit.ly/vdstateprofiles.
Copyright The Nation's Health, American Public Health Association