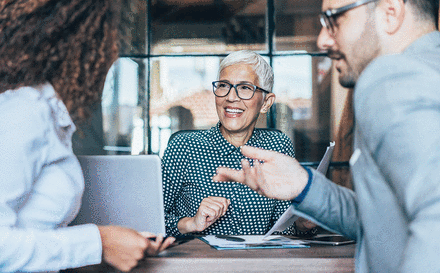 Most successful public health endeavors depend on strong partnerships, and the National Violent Death Reporting System is no exception.
The surveillance system — launched by the Centers for Disease Control and Prevention in 2002, with programs in all 50 states as of 2018 — gathers data on violent deaths such as homicides and suicides from multiple sources in one place, giving public health workers a fuller picture of the circumstances surrounding violent deaths and clearer insights into how to prevent them. Across the country, NVDRS data is used to detect emerging trends, identify risk factors and vulnerable communities, and direct prevention resources.
When a violent death occurs, details on cause and context end up in multiple locations, such as in police notes, in death certificates filed with vital records offices, and in coroners' reports. NVDRS is the only system in the country that gathers all that data together, which makes local, state and national partnerships essential for success.
"This isn't new data, it's just a new way to collect the data so we can use it better," said Kathryn Pinneri, MD, vice president of the National Association of Medical Examiners and liaison between the association and NVDRS. "And the NVDRS does this for the whole country, which is very unique."
As a national NVDRS partner, the association encourages offices to participate and develop tools that make it easier for medical examiners to contribute to their state's violent death reporting system. The goal is to make data sharing easier on both sides, she told The Nation's Health.
"(Medical examiners) have a whole lot of data that people are interested in, but we don't always have the capacity to provide it easily," said Pinneri, who is also the director of Montgomery County Forensic Services in Conroe, Texas. "Working with the NVDRS has made it easier to collect and retrieve data people want."
Another NVDRS partner, the National Association for Public Health Statistics and Information Systems is also helping its members — state vital records offices — more easily share data. This year, for example, the association is working closely with NVDRS to improve functionality with the State and Territorial Exchange of Vital Events system, which could foster better data sharing between vital records and violent death surveillance, according to Shae Sutton, PhD, senior director of programs at the association.
"The data (NVDRS) collects is so important and such a unique dataset," Sutton told The Nation's Health. "It's a crucial one to continue to collect."
For more information on the partnerships that support NVDRS, visit bit.ly/nvdrspartners.
Copyright The Nation's Health, American Public Health Association