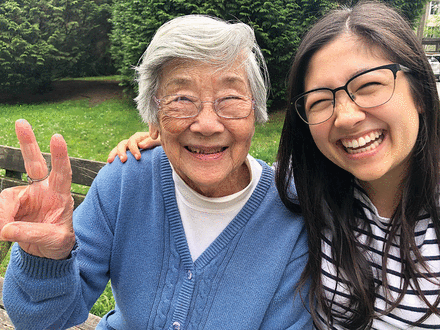 Healthy aging is getting more attention in the U.S. as birth rates dip, median age closes in on 40 and more people live decades after retirement.
In June, APHA Press published "Healthy Aging Through the Social Determinants of Health," a timely volume for public health professionals, academics and students. According to the Urban Institute, the number of people ages 65 and older will more than double over the next four decades in the U.S. And the number of older adults ages 85 and up will quadruple, creating challenges for the nation's health workforce.
Edited by Elaine Jurkowski, PhD, MSW, and Aaron Guest, PhD, MPH, MSW, the new book serves as a guide to aging for public health workers, who will have a crucial role to play.
"Because aging is predicted to be one of the fastest growing population areas, public health professionals will be faced with new challenges that will mean additional training and building an understanding of healthy aging," Jurkowski told The Nation's Health.
The volume grew out of APHA's Aging and Public Health Section. Jurkowski and Guest received chapter proposals from other Section members and green-lighted the most compelling and relevant topics. The book explores health and health care, neighborhoods and built environments, social and community context, education, and economic stability.
"Healthy Aging" is organized into five sections with chapters written by experts in the field. Each chapter includes policies relevant to programs and services. Chapters also address Healthy People 2030 objectives for older people.
Among the many factors explored in the new volume are mental health and end-of-life issues, such as hospice and palliative care options. Book authors also look at aging in place by examining the influence of neighborhoods and housing on health and social outcomes. Relationships to caregivers and the importance of information technology as a connective tool all play a role in healthy aging.
"As America's aging population grows, more public health care workers will be needed to serve them," Guest told The Nation's Health. "This book is a sort of field guide that comprehensively addresses the challenges and ways public health professionals can do that to maximize healthy aging."
To learn more about the book, visit www.aphabookstore.org.
Copyright The Nation's Health, American Public Health Association