Massachusetts first in health, well-being
Massachusetts was the healthiest state in the nation in 2020, while Mississippi was the least healthy, according to the latest edition of the Community Well-Being Index state rankings.
Released in May, the rankings — a partnership between Sharecare and the Boston University School of Public Health — are based on research on the well-being of more than 450,000 respondents in all 50 states. They consider more than 600 elements of social determinants of health, including food and health care access and economic security. Massachusetts took the top spot for the first time, edging out long-time healthiest state Hawaii, while Mississippi ranked last for the second year in a row. Six other Southern states were also in the bottom 10.
For more information, visit https://wellbeingindex.sharecare.com.
Illinois extends Medicaid postpartum
In April, Illinois became the first state to receive approval from the U.S. Department of Health and Human Services to extend Medicaid coverage to women for a full year after childbirth.
According to HHS, more than half of pregnant women who are covered by Medicaid experience a coverage gap in the first six months after pregnancy, even though a third of maternal deaths happen one week to a year after giving birth. Black women who receive Medicaid are two times more likely than white women to die of pregnancy-related reasons. Thanks to the new postpartum extension, Illinois estimates that about 2,500 women each year with incomes up to 208% of the federal poverty level will benefit.
The HHS approval means Illinois will receive federal matching funds for providing an additional 10 months of pregnancy-related Medicaid coverage, which had been cut off 60 days post-pregnancy.
For more information, visit www.kff.org.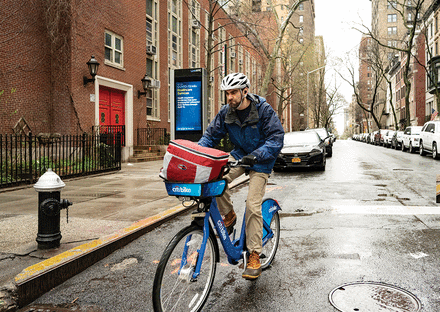 New York City biking group targets equity
A New York City program is reporting success at increasing equity in bike share access in underserved communities.
In May, the Bedford Stuyvesant Restoration Corporation, the nation's oldest community development organization, released "Cementing an Equity Framework for Micromobility," which highlighted milestones and next steps for its NYC Better Bike Share Partnership.
Among its key findings, the report said that since 2017, the partnership has contributed to creating a reduced-fare bike share program that expanded affordable access to 1.6 million more low-income New Yorkers.
For more information, visit www.betterbikeshare.org.
Copyright The Nation's Health, American Public Health Association