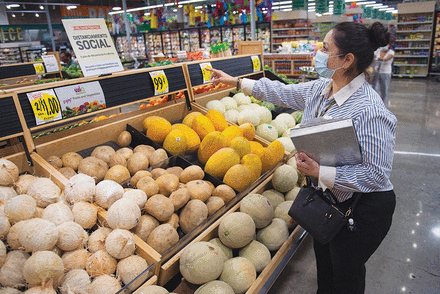 "We still are over our heads and now we have yet another infectious disease, monkeypox, in our midst and costing some communities a lot of pain points in terms of response."

— Lori Tremmel Freeman
The lines of vaccine seekers weaving through parking lots have faded and hotline calls have slowed. But the specter of the COVID-19 pandemic still looms large as public health workers who were reassigned to outbreak response activities return to providing other essential public health services for their communities.
The COVID-19 pandemic created unprecedented disruptions in routine health services provided by U.S. governmental public health agencies. With most staff reassigned to pandemic control and containment activities, many essential public health functions and tasks were limited or eliminated during the first 18 months of the pandemic. The burden of that response is now being felt in a range of challenges, including declining childhood vaccination rates and spikes in chronic disease, suicide, drug overdoses, violence and sexually transmitted infections.
"It took pretty much all-hands-on-deck for us to ramp up for just entering hotline calls, doing data collection, investigations and contact tracing to try to touch every single person that tested positive," said Carol Moehrle, RN, BSN, district director of Public Health-Idaho North Central District.
When COVID-19 vaccines became available, the entire staff was needed to run mass vaccination clinics, and children's routine vaccination events were suspended, Moehrle told The Nation's Health.
"Our preparedness team was working on parking lot snake lines, and our health education team was working on helping with paperwork and filling out forms, and our nurses were vaccinating," she said. "The good part of that is we really were a strong team. But the bad part is that our children's immunization rates are falling."
An April report from the Centers for Disease Control and Prevention found that vaccination coverage among U.S. kindergartners during the 2020-2021 school year was lower than the previous school year, falling short of the Healthy People 2030 targets.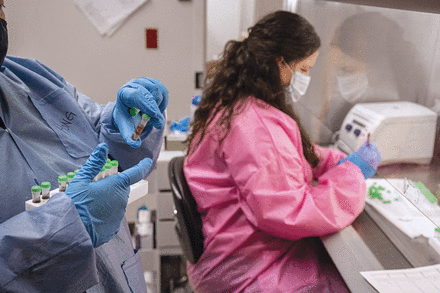 "We're also sensing that the headway we made with suicide and the headway we were making with diabetes and the headway we were making with increased accessed to healthy foods have slipped," Moehrle said.
Public health experts are not surprised. Public health preparedness is funded in a "feast or famine" fashion, said APHA member Jennifer Horney, PhD, MPH, professor and founding director of the University of Delaware's epidemiology program.
"There's an emergency and there's money, and then all the money goes away," Horney told The Nation's Health. "We don't have people whose job it is to work in public health preparedness anymore. The capacity we built after 9/11 is gone and the people who remain already have full-time jobs providing essential public health services. But when there's an emergency or disaster, they have to shift and fill those other roles."
A 2021 study published in PLOS One found that many essential public health tasks were set aside or reduced between January and October 2020 as staff were pulled into pandemic response activities. The survey revealed disruptions in many public health expertise areas, including chronic disease, maternal and child health, substance abuse, environmental health and injury control and prevention. Other disruptions occurred in programs on HIV, STDs, tuberculosis, social epidemiology and health disparities. Work on communicable diseases other than COVID-19, such as STIs, was most often set aside.
Many health workers must now catch up on other public health work, said Horney, co-author of the survey analysis.
"People were starting to transition back into their previous roles, but it was like you had just walked out of your office and left your work there and came back after an 18-month absence and tried to pick it up again," said Horney, who co-authored the study.
Also concerning was staff attrition in some programs, such as maternal and child health. The public health impact of children missing routine vaccinations and pregnant women and newborns not receiving proper health care could be substantial, Horney said.
Health departments are also struggling with workforce attrition due to the unprecedented strain and burnout that caused many workers to retire or resign. Moehrle's health department, which serves 120,000 people across five Idaho counties, experienced a 33% turnover among its 50-person staff in the past 18 months, she said.
"Some bailed right away when they got into this," Moehrle said. "Several took early retirement when we asked them to do things outside their normal career path."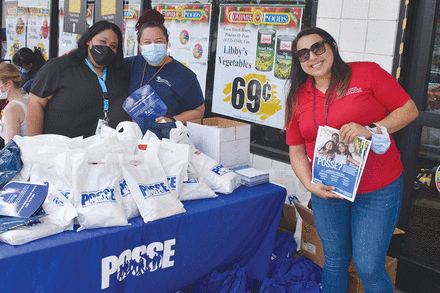 APHA member Lisa Macon Harrison, MPH, director of Granville Vance Public Health in North Carolina, estimates she has lost up to 20% of her staff since the pandemic started.
"We are in this constant hiring mode in the middle of everything else that we've never had to be in," said Harrison, whose 90-person staff serves a population of about 100,000 people.
Dental programs were especially hard hit during the pandemic, Harrison said, and dentists are difficult to replace in her rural health department. On top of that, the agency's grant funds to support positions in health promotion and wellness are running out. COVID-19 funding is very specific to vaccines and testing and not flexible to cover costs of staff in other areas, she said.
"There is interest and there are really well-qualified people coming to interviews," she said. "But when it comes down to what we're able to pay them and what the benefits are, we get 'thanks but no thanks.'"
Another challenge has been getting patients back into clinics, Harrison said, noting that some people are still not comfortable about coming to indoor facilities.
The pandemic's impact on health behaviors — COVID-19's "health debt" — is impacting gains made in chronic disease prevention, said Michael R. Fraser, PhD, MS, CAE, FCPP, CEO of the Association of State and Territorial Health Officials.
"We know there's a lot of folks that have uncontrolled hypertension or are at risk for heart disease that may not have received preventive services," Fraser, an APHA member, told The Nation's Health. "We still have an overdose crisis, which has gotten worse, and, interestingly, the emergence of other infectious diseases. And STDs went up during COVID. So what people are concerned about now is catching up on that chronic disease prevention work."
Local health departments are well-positioned to offer HIV and STI prevention and treatment services to their communities, but the pandemic sharply curtailed their work. A survey conducted by National Association of County and City Health Officials in fall 2020 found that many local health departments shut down or reduced HIV prevention services because of the need for physical distancing, the elimination of walk-in services and the reassignment of HIV disease intervention specialists to pandemic response. Survey respondents expressed concerns about increases in high-risk behaviors due to stress and isolation and the inability to access services.
"From the health department perspective, it really shuttered our outreach, education, and prevention efforts and initiation of PrEP to prevent the spread of HIV," said NACCHO CEO Lori Tremmel Freeman, MBA.
Moreover, tasks less visible to the general public also suffered disruptions during the pandemic. For example, food establishment inspections were curtailed as restaurant inspection staff were reassigned to contact tracing, Freeman said. And vector control, which relies primarily on seasonal staff, suffered workforce shortages throughout the pandemic because people either could not work or chose to stay home, she said.
"And so even the work in tick and mosquito control in the summertime was impacted greatly," Freeman told The Nation's Health.
Pointing to NACCHO's 2020 Forces of Change survey, Freeman noted that 82% of local health departments reassigned staff to support their pandemic response activities. Survey respondents reported that services were reduced in the areas of chronic disease prevention, substance use prevention and maternal and child health by 76%, 65% and 60%, respectively.
"At the local health department level, the real takeaway here is that they didn't have replacement staff at the ready for these positions that had to go off and respond to COVID, and it took a long time — if ever, in some cases — for resources to reach the health departments to allow them to hire up, to get some of these programs back in place and back up and running. It's just a real mess, to be honest with you," Freeman said.
Funding for local health departments has long been inadequate and unpredictable. Since 2008, the departments have experienced significant budget cuts and have lost nearly 25% of their workforce. COVID-19 only served to add to these woes as the stress led many workers to retire or resign during the pandemic.
The American Rescue Plan Act provided $350 billion in emergency funding for eligible state, local, territorial and tribal governments to respond to the COVID-19 emergency and bring back jobs, but that money is running out.
"We still are over our heads and now we have yet another infectious disease, monkeypox, in our midst and costing some communities a lot of pain points in terms of response already," Freeman said.
Public health received some good news in June with CDC's announcement of a nearly $4 billion funding opportunity to improve health infrastructure, workforce and data system needs. Supported in part by the American Rescue Plan Act, the funds will help address underinvestment in communities that are economically marginalized.
"The bad news is the money for COVID is running out, but the good news is we've got this money that CDC is putting out in grants to states for five years to hire and retain," Fraser said. "I think we're going to see a lot of new investment in the public health workforce."
For more information on the NACCHO Forces of Change surveys, visit www.naccho.org. For more information on the CDC infrastructure grants, visit bit.ly/cdcrescue.
Copyright The Nation's Health, American Public Health Association