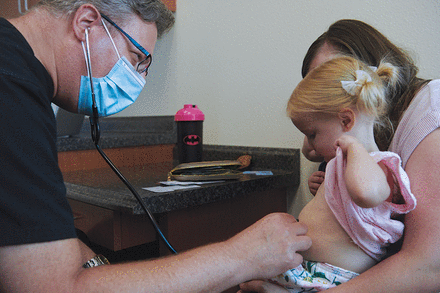 Requiring Medicaid users to meet work requirements forces already-vulnerable people to lose their health coverage, as states found out when they tried the policy five years ago. But despite the real-world evidence of the harm they cause, the requirements are making a comeback in legislatures.
New work requirements for Medicaid recipients — who include people with disabilities, those who are pregnant and people who are already working but earn low incomes — were slated to go into effect in Georgia in July. The state's policy will require Medicaid users to spend 80 hours working, volunteering or attending school or job training each month and to report their activity to state officials. People who do not meet the requirements or fail to report them on schedule will lose their Medicaid coverage, and likely their access to health care.
Other states are trailing in Georgia's wake: Arkansas is seeking federal approval to institute requirements and legislators in Iowa, Missouri, Montana, South Dakota and West Virginia are working on measures. Meanwhile in Congress, some lawmakers have slipped Medicaid work requirements into legislation on the U.S. debt limit and farming.
Research shows that the majority of Medicaid enrollees already work, making the requirements unnecessary. Among the Medicaid users who do not work, about three-quarters are unable to do so because of a lack of child care or transportation, chronic illness, disabilities or other factors, according to the Urban Institute.
"Work requirements don't do anything to solve any of their challenges to be able to work," Leonardo Cuello, JD, research professor at the Georgetown University McCourt School of Public Policy's Center for Children and Families, told The Nation's Health. "They just punish them for having those challenges. They punish people who don't have child care. They punish people who live in a rural area and lack transportation. They punish people who are trying to recover from an opioid addiction."
"They punish people who don't have child care. They punish people who live in a rural area and lack transportation. They punish people who are trying to recover from an opioid addiction."

— Leonardo Cuello
People of color are most at risk of losing coverage due to work requirements, harming health equity and increasing disparities, according to a March report from the Center on Budget and Policy Priorities.
"Parents will have to choose between getting health insurance and taking care of their child," Cuello told The Nation's Health. "And of course parents will put their children first. So some parents are going to end up without health insurance."
In June 2018, Arkansas became the first Medicaid expansion state to enforce work requirements. Over 18,000 Medicaid enrollees lost coverage over the nine months the policy was active. Onerous procedures that required Medicaid users to report their hours online served as a barrier, as did a lack of knowledge about the policy. After Arkansas' failure, other states that had been considering work requirements at the time ended their plans.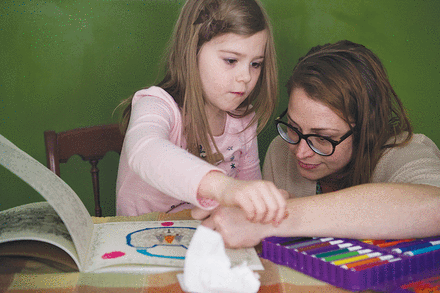 Nevertheless, in February, Arkansas debuted a Medicaid program called "Arkansas Health and Opportunity for Me." The program offers health insurance with increased benefits for enrollees who meet work and reporting requirements. Those who cannot are not dropped from Medicaid, but are relegated to a traditional Medicaid plan with fewer benefits.
If implemented, the Arkansas plan would be costly, increase bureaucracy and red tape and result in tens of thousands of people losing coverage, Cuello said.
Allowing states to institute work requirements was established during the Trump administration, which required states to seek permission from the Centers for Medicare and Medicaid Services. The Biden administration ended approvals for work requirements in 2021, but Georgia sued and won the ability to move forward with its plans in 2022.
The return of work requirements comes at a time when millions of people are losing Medicaid coverage. During the COVID-19 pandemic, states received additional federal funds if they automatically renewed enrollees, which kept people covered and added new users. But beginning in April, that policy ended.
In Georgia, nearly 550,000 are estimated to lose coverage over the 14-month disenrollment process, with half due to procedural errors, such as failure to file paperwork, a March report by the Georgia Budget and Policy Institute said. In April, Arkansas cut over 72,000 people from Medicaid. Eighty-five percent of them lost coverage for a procedural reason, state records show. Children accounted for nearly half of those who lost coverage.
"People are losing Medicaid coverage, not because they are ineligible —it's because they did not complete the process," Joan Alker, Phil, executive director and co-founder of the Georgetown University Center for Children and Families, told The Nation's Health. "We are realizing our worst fears."
In North Carolina, legislators dropped Medicaid work requirements in order to qualify for expansion. The state's federal incentive bonus is estimated to be $1.8 billion, according to Georgetown's Center for Children and Families. Some 600,000 North Carolinans are expected to be eligible for health coverage through expansion. Even so, North Carolina legislators are considering re-introducing Medicaid work requirements, threatening gains.
For more, visit www.urban.org and https://ccf.georgetown.edu
Copyright The Nation's Health, American Public Health Association