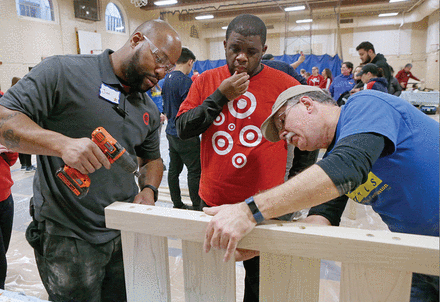 Social isolation and loneliness are public health emergencies taking a toll on health and well-being. They are also fueling growing disconnection in U.S. society and eroding trust, a recent advisory warns.
Feeling socially disconnected is not just a "bad feeling," Surgeon General Vivek Murthy, MD, MBA, said in an 85-page advisory released in May. It also is associated with a greater risk of cardiovascular disease, dementia, stroke, depression, anxiety and premature death.
"Our epidemic of loneliness and isolation has been an underappreciated public health crisis."

— Vivek Murthy
"Our epidemic of loneliness and isolation has been an underappreciated public health crisis that has harmed individual and societal health," Murthy said in a news release. "We must prioritize building social connection the same way we have prioritized other critical public health issues such as tobacco, obesity and substance use disorders."
The health impact of being socially disconnected is similar to that caused by smoking up to 15 cigarettes a day, the advisory said, and even greater than that associated with obesity and physical inactivity. Societal harms caused by loneliness are equally far-reaching, the advisory said, with social disconnection impacting schools, workplaces and even voting.
The advisory presents a national strategy to rebuild social connection, calling for strengthening social infrastructure in local communities, adopting a "connection-in-all-policies" approach, training health care providers, expanding public health surveillance interventions and cultivating values of kindness, respect, service and commitment.
The Centers for Disease Control and Prevention defines social connectedness as a key social determinant of health that occurs when people or groups have relationships that create a sense of belonging and being cared for, valued and supported. When people are socially connected, they are more likely to make healthy choices and better able to cope with stress, trauma, adversity, anxiety and depression.
Even before the COVID-19 pandemic, more than half of U.S. adults reported experiencing loneliness. In 2019, a national survey conducted by Cigna found that 61% of Americans reported feeling lonely, up from 54% in 2018. Adults ages 18-22 had the highest loneliness score, but the problem has been affecting all age groups.
Loneliness is not just a U.S. problem. A pre-pandemic British commission found that nearly 9 million people in the U.K. reported feeling lonely either often or always. To address the issue, in 2018 the nation appointed the world's first "minister for loneliness." Japan followed suit, appointing a minister of loneliness in 2021.
"Unfortunately, it took a global pandemic that affected everyone to some extent for us to broadly recognize how important social connection is for our well-being and for a well-functioning society," Julianne Holt-Lunstad, PhD, a professor of psychology and neuroscience at Brigham Young University who served as a senior editor of the surgeon general's report, told The Nation's Health. "We need to take social connection as seriously for our health as we do other factors, such as smoking and exercise."
In 2010, Holt-Lunstad was part of a landmark study in PLOS Medicine that linked quality and quantity of social relationships to not only mental health, but also to both morbidity and mortality. Humans are naturally social, the study noted, yet the modern way of life in industrialized countries is greatly eroding social relationships.
"The medical care system cannot solve loneliness. It's a community issue. It can't be solved one person at a time. There's an opportunity for public health to really make a difference here."

— Linda Fried
"The medical care system is drowning in people who are so lonely that they are making appointments to see their doctor just to have somebody to talk to," loneliness researcher Linda Fried, MD, MPH, dean of the Mailman School of Public Health at Columbia University Irving Medical Center, told The Nation's Health. "But the medical care system cannot solve loneliness. It's a community issue. It can't be solved one person at a time. There's an opportunity for public health to really make a difference here."
Fostering stronger social connections
Healthy Places by Design has worked in partnership with other organizations and foundations since 2002 to support community-led change at the local level for health and well-being. Risa Wilkerson, MA, the organization's executive director, said increasing opportunities for social connectedness in communities must be addressed in public spaces, transportation, housing, education, health care, civic and social engagement, media and more.
"It spans governmental and private groups and individuals and geographic arenas," Wilkerson said. "There is a role for everyone to collectively build a culture of social connectedness."
Strengthening social connectedness will also help restore trust, which will lead to improved health. People who live in socially connected communities are more likely to thrive because they feel safe and welcome, and trust each other and their government, Wilkerson said.
The organization's 2021 report, "Socially Connected Communities: Solutions for Social Isolation," amplified lessons learned from the healthy communities movement, calling out the root causes of social isolation and offering systemic solutions to fix it. Co-created with members of a learning network, the report broke new ground by reframing the narrative from an individual lens to a community-level lens. The report recognizes the need to redesign public spaces and places, policies and systems to make social connectedness a norm.
The findings helped frame the National Association of Chronic Disease Directors' Building Resilient Inclusive Communities program. Working with 20 state health departments, the program works to develop and support sustainable interventions and strategies focused on improving social connectedness.
Now in its third year, the program's state health departments have funded 67 communities to address social isolation and loneliness, and food and nutrition security, and improve safe physical activity access through a lens of policy, systems, health equity and social justice.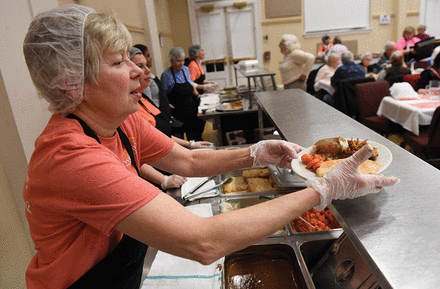 The social isolation brought on by the pandemic influenced the decision to include the issue in the program, said Jennie Hefelfinger, MS, NACDD's vice president of the Center for Advancing Healthy Communities, which houses the Building Resilient Inclusive Communities program.
"We're always training communities on how to improve food access, and we have a tremendous program on the built environment, but BRIC enabled us to bring a new facet to this work — to be even more broad and to understand how social connection is so critical to the human spirit, to resiliency and to overall health," Hefelfinger told The Nation's Health.
The Building Resilient Inclusive Communities program has spawned dozens of improvements in funded states, which will be shared in an upcoming issue of the peer-reviewed Health Promotion Practice.
Among them is Mississippi's More than a Meal program, through which the Mississippi State Department of Health, in partnership with Brown University School of Public Health and TRIO Community Meals — Mississippi's version of Meals on Wheels — is piloting a program to train meal delivery drivers to engage in short conversations with homebound older adults.
Meanwhile, in rural Bunkie, Louisiana, the state health department is partnering with a community coalition to integrate physical activity and social connectedness into parks designed by community members to encourage physical activity and opportunities for connection, including benches where people can talk and areas that offer sun protection.
Among the lessons is the need for multi-partner collaborations to build successful strategies for people to connect, Hefelfinger said. Also, health departments should include social strategies in their state health improvement plans and community health assessments.
"Having things in state plans is critical to sustaining efforts," Hefelfinger said.
Looking to the future, Wilkerson of Healthy Places said she is hopeful that social connectedness will become a high priority for all communities across the U.S., and that there will be opportunities for it across all sectors.
Social connectedness is not a "nice to have," Wilkerson said. "It's a must-have for true total health and well-being for people to thrive."
For more information on the "Surgeon General's Advisory on Our Epidemic of Loneliness and Isolation," visit www.surgeongeneral.gov. For more on the Building Resilient Inclusive Communities program, visit www.chronicdisease.org/bric
Copyright The Nation's Health, American Public Health Association