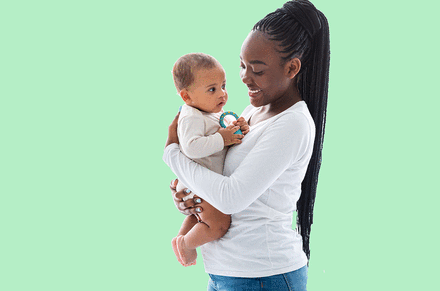 In rare agreement on a public health issue that has reached crisis levels, nearly two-thirds of U.S. states have extended Medicaid coverage for a full year postpartum.
That means hundreds of thousands of low-income women will have medical coverage during the critical months that follow childbirth, helping to protect their health and the health of their babies.
As of late June, 36 states had implemented the 12-month extension and nine others had plans in the works, according to KFF. Texas, Utah and Wisconsin had proposed limited expansion. Only three states — Arkansas, Idaho and Iowa — were complete holdouts.
"It's great to see states electing the postpartum coverage extension option, and it really opens the door to a conversation about what we need to be doing for women and children in these time-sensitive periods," Maggie Clark, MJ, program director at Georgetown University's McCourt School of Public Policy's Center for Children and Families, told The Nation's Health.
U.S. maternity deaths have reached crisis levels in recent years. In 2020, maternal mortality was 24 deaths per 100,000 live births — over three times the rate in other high-income countries, according to the Commonwealth Fund. Then the rate rose another 40%, reaching almost 33 deaths per 100,000 live births in 2021.
The burden of deaths is not equal. Black and American Indian and Alaska Native women are two to three times more likely to die from pregnancy complications than white women. Black women had the highest pregnancy-related death rate in 2021, with 362 women losing their lives — a rate of almost 70 per 100,000. In contrast, the rate was about 27 per 100,000 among white women, and 28 per 100,000 for Hispanic women, according to a March brief from the National Center for Health Statistics.
Longer coverage period warranted
Before the Centers for Medicare and Medicaid allowed states to temporarily extend coverage during the COVID-19 pandemic — and then made the option permanent last year — postpartum Medicaid coverage ended after 60 days.
Research shows that amount of time was inadequate, given the time period health complications can develop after childbirth. Heart muscle disease, infection, embolism and seizure caused by high blood pressure are the top five complications leading to death between 42 days and one year postpartum, according to the Centers for Disease Control and Prevention. Black women are at extreme risk of experiencing late postpartum complications, a 2021 study in JAMA Network Open found.
Moreover, people with underlying perinatal mood and anxiety disorders, regardless of race or ethnicity, are six times more likely to experience anxiety and depression in late postpartum. A 2022 study in the American Journal of Obstetricians and Gynecologists found that over half of postpartum maternal deaths due to suicide or overdose occur between four and 12 months postpartum.
"In the U.S., we still view postpartum health as confined to issues occurring in the first few weeks after birth," Lindsay Admon, MD, MSc, lead author of the JAMA Network Open and AJOG studies, told The Nation's Health. "But alarming data is emerging showing increasing rates of maternal mortality later in the first year postpartum,"
In the U.S., over 40% of births are covered by Medicaid. And over 20% of beneficiaries lose pregnancy-related coverage within six months postpartum, according to an April issue brief from the U.S. Department of Health and Human Services. In states that have not expanded Medicaid, 37% lose coverage.
"Individuals with Medicaid coverage are at the highest risk for severe maternal morbidity and mortality," said Admon, an obstetrician-gynecologist and researcher at the University of Michigan Health Von Voigtlander Women's Hospital.
In May, Alaska and Missouri became the most recent states to approve the one-year postpartum extension, and in June, New York became the most recent state to implement it. Because of the extension, an additional 26,000 New Yorkers will be eligible for Medicaid for a full year after pregnancy.
If all states extended Medicaid postpartum eligibility, 1.5 million people would have a year of coverage, HHS estimates.
Longer postpartum coverage is important because routine health care visits can lead to intervention for people experiencing physical, mental or behavioral issues, according to Maeve Wallace, PhD, an assistant professor at Tulane University's School of Public Health and Tropical Medicine.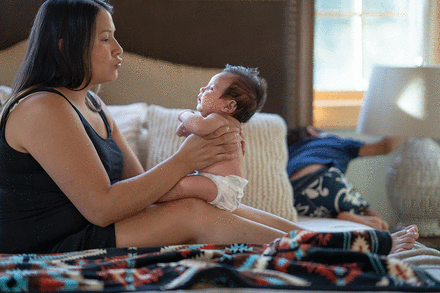 "Having the ability to go in for a postpartum OB-GYN visit or obstetric care visit is another window of opportunity to identify people who might need referral to mental health services, or to violence prevention services," she told The Nation's Health.
The federal government has also given states the option to provide perinatal mental health screening and treatment. Studies have linked child developmental delays with untreated maternal depression and anxiety. Over 40 states require or recommend screening mothers for depression during their child's first year.
Some states are also providing Medicaid maternal doula services, which offer physical and mental prenatal, birth and early postpartum services. Over 55% of women receiving postpartum doula care in three states were less likely to experience depression or anxiety, a 2022 study in The Lancet's EClinicalMedicine found. Low-income people and communities of color have benefited the most from doula care.
During the pandemic, the federal government also broadened access to telehealth services. Most states have taken advantage of the move by expanding Medicaid coverage for telehealth, which includes postpartum care.
As maternity care deserts widen in rural America due to hospital and clinic closures, "telehealth has the potential to help improve access to high-quality care for individuals," Admon said.
Also of benefit is the Black Maternal Health Momnibus Act, which passed into law in 2021 and invests in upstream causes that impact U.S. maternal health, such as housing, transportation and nutrition. Within the law is the Perinatal Workforce Act, designed to increase and diversify the perinatal workforce.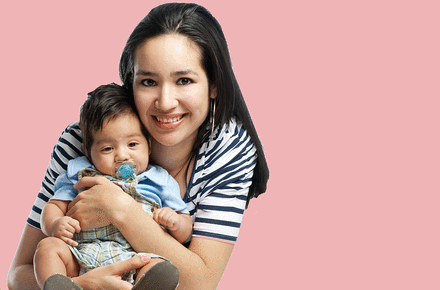 To learn more about Medicaid amendments, visit www.medicaid.gov. For the KFF expansion tracker, visit www.kff.org.
Copyright The Nation's Health, American Public Health Association