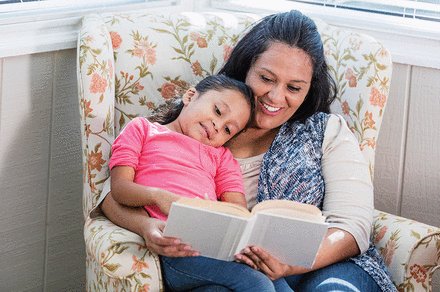 For young children, climate change can be overwhelming. Hearing about floods, droughts, fires and other increasing threats can make them feel afraid and hopeless.
But if kids learn about climate change in a nonthreatening way and are shown what they can do about it, it can empower them instead.
Educating and inspiring children on climate change is one of the goals of APHA's new Early Climate Optimists Bookworms club. Launched in February by APHA's Center for Climate, Health and Equity, ECO Bookworms is geared toward readers ages 8 and younger.
On the second Tuesday of each month, a new book selection will be released, along with discussion questions that parents, teachers and other caregivers can discuss with children.
"We were very careful in selecting our books," said Surili Patel, MS, director of the Center for Climate, Health and Equity. "We looked for books that send a message of hope or action, are available in the public library system, include a diversity of characters and have a takeaway that isn't scary or alarmist. We also asked other parents to share their favorite climate change, environmental or health books with us."
The first ECO Bookworms selection is "The Pout-Pout Fish Cleans Up the Ocean" by Deborah Diesen, which is published by Farrar, Straus and Giroux. In the book, a group of fish notice pollution in the waters they live in and work to clean it up.
"This is one of my kids' favorite books and the one I talk most about with other parents," Patel said.
The inspiration for the book club came from discussions Patel had with other parents as she traveled around the U.S. for environment-related meetings. She and other parents would share ideas about books they read with their kids and realized that others would also be interested.
"Being a parent myself, I'm inspired by today's youth climate activists," she said. "We want the center to offer a way to talk about these issues with younger children as well."
ECO Bookworms fits in with work by the APHA center to train future generations to understand and take action on climate change. The center recently funded five student groups to create college campus experiences during National Public Health Week to elevate climate justice and health conversations.
In April, the Center for Climate, Health and Equity will launch a teaching climate change toolkit.
"It's geared to high school students and will offer teachers, school administrators and parents an age-appropriate way to discuss the health impacts of climate change at this grade level," Patel said.
For more information on ECO Bookworms, visit www.apha.org/climate.
Copyright The Nation's Health, American Public Health Association