When APHA's 2020 Annual Meeting and Expo shifted to a virtual format, organizers knew they had a challenge: How could they provide the interaction and engagement that attendees loved during an event that is entirely virtual?
Thanks to APHA's conventions team — who spent months researching technologies, best practices and lessons learned from other virtual events — that question has been answered. When APHA 2020 kicks off Oct. 24, participants will be able to connect with public health colleagues across the nation and around the world in real-time. While not the same as an in-person meeting, "participants will not be disappointed," said Natalie Koo, APHA's assistant director of convention services.
"We've looked at this from every angle — What do presenters want? What do students want? What do job seekers want?" Koo told The Nation's Health. "We've taken the interests of participants and designed the meeting with them in mind. With APHA 2020, we're reinventing the idea of what a virtual scientific conference can be."
While APHA's five-member conventions team has led the charge within the Association, redesigning the Annual Meeting has been an all-hands-on-deck process. APHA leaders, students and other members have put in long hours of work to ensure the event will deliver the information and opportunities that participants are looking for. As such, networking opportunities will abound.
For example, attendees at scientific sessions will not just watch and listen to presenters — they will also engage with them through real-time Q&As. Live social events will allow people to meet with colleagues and contacts and make new connections, while speed mentoring sessions will provide career insights. Chats, online messaging and other features will also be available.
"We've given a lot of thought to how things can work best in this new virtual format, especially as it applies to opportunities for engagement," Donna Wright, APHA's manager of scientific session development, told The Nation's Health.
The meeting will also provide opportunities for attendees to take breaks and informally interact. The lineup will include Public Health Jamz, a musical performance from public health professionals, as well as a virtual dance party. Free public health trivia, bingo, art breaks, a tweet-up and wellness activities will also be held.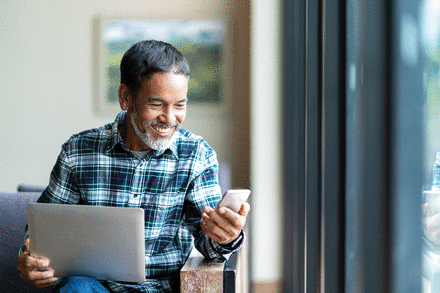 Science takes center stage at APHA 2020
As always, public health science and research will be topmost at the Annual Meeting, with hundreds of oral, poster and plenary sessions. Attendees will be able to earn continuing education credits during the meeting itself, as well as at the event's two days of Learning Institutes. The half-, full- and two-day institutes will offer an in-depth look at topics such as violence prevention, biostatistics, epidemiology, racial equity in research, and climate and health.
Many activities at APHA 2020 are organized around the event theme, "Creating the Healthiest Nation: Preventing Violence." But the Oct. 24-28 meeting will cover the full breadth of public health, including challenges and opportunities facing the public health workforce — such as COVID-19 and the renewed commitment to combating racism. On Oct. 24, health professionals can take part in a free summit on racism as a public health crisis organized by APHA and the California Endowment.
Returning participants to the Annual Meeting will recognize many features on the agenda, such as special sessions featuring high-profile public health leaders. This year's lineup will include discussions on firearm violence, suicide prevention and mass incarceration. The meeting's opening session will feature Shankar Vedantam, host of the "Hidden Brain" podcast, and Bryan Stevenson, Equal Justice Initiative founder and executive director.
The Public Health Expo will also have a starring role in the meeting, with exhibitors available to answer questions about publications, public health education, services and more.
Another regular feature of the APHA meeting that has made the shift to the virtual format is the APHA Annual Meeting Social Media Lab. Sponsored by APHA and JSI, the lab will provide attendees with technical assistance and information on best practices for using social media to advance public health. Participants can schedule a free one-on-one consultation with a social media expert or drop in to a 15-minute group session.
The APHA Public Health Film Festival will also be returning to the Annual Meeting, with feature films and discussions with filmmakers and topic experts. And public health leaders will receive honors for their work during the annual APHA awards ceremony. Keeping what Annual Meeting participants love about the event was crucial when moving it to the virtual platform, Angelica Walker, APHA's convention services marketing manager, told The Nation's Health.
"APHA 2020 is new, not less," Walker said. "We've kept what works and adapted it for this format."
APHA 2020 participants can start planning their schedules now through the online Annual Meeting program. To register for the meeting, visit www.apha.org/annual-meeting.

Copyright The Nation's Health, American Public Health Association
View Preview