Top 10 public health news stories from The Nation's Health: 2019
1. Suicide, opioids tied to ongoing fall in US life expectancy: Third year of drop
Fueled by "deaths of despair," U.S. life expectancy declined to 78.6 years in 2017, with suicide rates rising 33%.
2. Programs work from within to prevent black maternal deaths: Workers targeting root cause — racism
Maternal deaths among black women are at least three times that for white women. Health workers and advocates are working to close that gap.
3. President's budget would hinder US public health progress: Huge cuts proposed
The 2020 federal budget proposal included big cuts to major federal public health agencies.
4. Public health workers taking action on rising US STD rates: Gonorrhea, syphilis making comebacks
Despite the rising rates of STDs, federal funding has failed to keep up.
5. Video games and health: Sorting science from popular beliefs — Many believe games cause gun violence
There are pros and cons to playing video games, though one often-cited concern may need to be vanquished for good.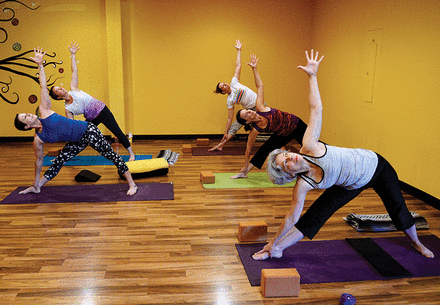 6. Colorado county named healthiest US community: Report scores 3,000 communities on health-related issues
The 2019 Healthiest Communities report rates communities on a wide range of metrics related to health conditions and behaviors, health equity and social determinants of health.
7. Barbershop interventions improving health outcomes: Studies support community involvement
Researchers have suspected for years that barbershops are ideal for health interventions in the black community. Now data is backing that up.
8. More public health grads being drawn to private sector jobs
Government health jobs used to be the main employer of public health graduates. But most of today's graduates are getting jobs at nongovernment organizations and companies.
9. Thousands lose coverage from Medicaid work requirements: New procedures causing confusion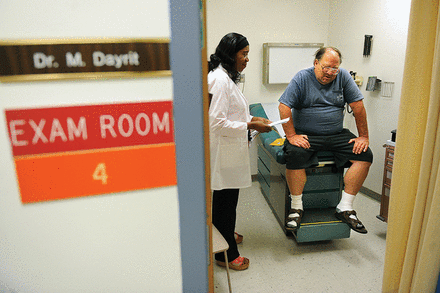 The idea that denying people health coverage helps increase employment is not supported by data.
10. Study: Evidence of racism's effects can be found at cellular level
Research shows the stress of experiencing racism may lead to an increase in inflammation and a decrease in antiviral response.
Other features from The Nation's Health that were popular included our Q&A on ending HIV with Brett Giroir and our special section on the All of Us program. Our most-read Healthy You shared ways to cope with seasonal affective disorder. Climate change and health also remained in the public health spotlight in 2019, with readers enjoying stories on the ways algae blooms are threatening water supplies and how warming temperatures are increasing vector-borne disease.

Read and share these stories now!
Photo credits, from top: Mom and baby photo by Kate_Sept2004, courtesy iStockphoto; yoga class by by Anya Semenoff, courtesy The Denver Post/Getty Images; and doctor visit by Wally Skalij, courtesy The Los Angeles Times/Getty Images